A complete family is what everybody is dreaming BUT somehow this thing is not given to everybody. I have been parted w/ Kyla's father for more or less than two years. But despite of what happened I'm thankful that still he is supportive especially in Kyla's financial aspect.
Even though our family started from mistake I'm still happy because I have my daughter with me. It's not easy having incomplete family but I didn't complain it to our God instead I'm praying that one day He will give me someone who will share the unconditional love.


Anyhow, I'm happy because I have my family with me though I'm very quite person and don't mingle at all time I'm sure they are always there for me and my daughter.

This is my entry for Daddy Yashiro's Journal's 3rd Blogoversary Contest: A BLOG A BABY.Come and join there are lots of prizes to be won.
A BIG THANK YOU to all the sponsors! For the participants take time to visit them.
Be A Life Saver of Goodness
, 
My Online Journeys
,
Yashirokuru Online!
A Blogger in Japan
Life Can't Wait
,
My Simple Life
,
Blogging Park
,  
Fashion Is My Passion
My Quality Day
,
Real Men Wear Aprons
, 
Life And Then Some
,
Pinay Mom
,
Cheap Travel and Tours
,
Home Remedies
,
Pop Ups of My Mind
,
Treat your Palate
,
My Pink Blog
,
Pepper Mayo
,
Home Ramblings
,
Pink Nimble
,
What the Fat?!
,
Lakwatsa.Net
,
Grab Shell Dude!
,
Kwento ni Toto
Time flies only one day away and its July already. Also its Kyla's third week in school I'm glad that the little girl is not crying in school anymore. Actually on her second week I can say that there are no more tears already. I asked her teacher about her performance and she said that Kyla is participating but she has a very low voice. She's really a shy girl and I hope she will triumph over this thing. Anyway, in their third week in school they already taught about the primary colors. I saw some of Kyla's work and her color is not bad. They also taught about the alphabet and learned up to the letter D. Good job Kyla, just enjoy your day to day in school.
Kyla needs to bring shoebox to put their grooming stuff in school. So instead of getting a new one or buy a box I used her old shoebox and just wrapped it. I'm looking for some design in the bookstore when Kyla suddenly told me that she saw Dora's wrapper. So that's what we got and here is the finished product :).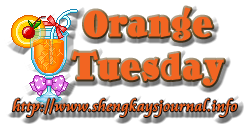 Finally the people have spoken … the winner of Pilipinas Got Talent (PGT) Season 2 was Marcelito Pomoy. He has a voice of a woman. The first time I watched him in audition made me amazed with his voice. Well, congrats Marcelito you deserved it.
Here is Marcelito's masterpiece "The Prayer" on last night grand finals. Got this video on youtube (thanks to the owner).

I must say that I'm addicted in blogging already. I've been doing this for two years but with eight months gap because I had attended offline things. Anyway, since I started in blogosphere, I haven't given more importance on my posture. When you engaged in blogosphere you will always face computer and most of the time you're sitting in front of computer the whole day.Recently, I have this feeling of back pain and got tired easily. Maybe it's because of long sitting in front of computer and without having anything that can support my back or even my legs.
Good thing I have learned about ELD Posture Correction Cushion. This one is a great help especially for me who is sitting more hours doing some stuffs online. Correct posture help enhancing concentration this thing is what I needed. And this will make my blogging more easily. ELD Posture Correction Cushion can ease my backache problem and my legs will stay together using hip-up sitting cushion. It decreases the pressure to the back by distribution of weight while sitting and reduces uneasiness. The cushion can be used at home, office or anywhere and if you're a traveler it's also an advantage because this ELD Posture Correction Cushion can be a great help and will surely give you a tiring free while traveling. Speaking of travel; ELD produces bags, present and other travel accessories. Their bags are suited to various types of travels like the luggage bags.
ELD is specialized Living goods manufacturer that develops products that are suited to various types of travels. And so on develop and support growth engines such as leisure and cushion goods. The ELD Co., LTD. have brand names of EDDAS, ETHOS, SOMSSI and produces products like carry-on bag, luggage, golf/ Living goods and travel essentials. In the year 2006 their company became corporation. One year after they created license contract with Carven Paris (a French luxury brand). In the year 2008 they launched the ETHOS Greece brand. 2009, they launched EDDAS brand and established of EDDAS Corporation. In the year 2010 they exporting contract with Japan, with ISO 9001, ISO 14001 and so on. And this year second corporation ELD was established.
To know more about their products I'm encouraging you all to visit their sites. http://eldkorea.com (Korean/English) http://eddas.koreasme.com (English) http://eddas.en.ecplaza.net (English).
You can reach them also in their Facebook Account: http://www.facebook.com/ELDKOREA
Get updated by following them in their Twitter account: http://twitter.com/ELDKOREA
And watch their products in Youtube: http://www.youtube.com/user/ELDKOREA
I'm sure you will agree with me that every woman's dream is to look appealing all the time. And because of this we wish to try different beauty products in order to achieve the beauty we longing for. This is not a dilemma in some people who were blessed with good looks but for those who need a little change or sometimes a total make over a beauty expert is what we could do with. But don't you worry more because The Skin Shop is finally here to answer about our beauty concerns.
Wonder what is The Skin Shop? Well it was introduced by IFMANET Co., Ltd. in the year 2007. One year after they started exporting their product in Hong Kong in about 100 Bonjour stores. Afterward they brought their products in China, Japan and in Thailand, Taiwan, USA, Malaysia and Australia. From the year it was introduced until this date it was proven a good beauty regimen.
The Skin Shop is specialized in BB Cream and Snail Cream it has moisturizing effect, works as Sun Block and a foundation as well. Aside from that it has advantages like skin whitening, wrinkle prevention and UV Rays Protection as approved by Korea Food & Drug Administration's. These three things are needed to have smoother and younger look. For me this company has Beauty Magician, The Skin Shop is what we really needed to achieve the beauty we are aiming for.
Good thing we can reach them easily if they have new products or special promotion just visits their sites at http://theskinshop.en.ecplaza.net or http://www.the-skinshop.com.
Aside from that you can follow them in their Twitter account – http://www.twitter.com/Global_Ifmanet.
Visit them in their official Facebook Fan Page Account – http://www.facebook.com/pages/The-Skin-Shop/221296321229718.
Don't let this opportunity to sweep away.
I can't believe that my little girl is growing so fast. I remember the time I knew that I was pregnant with her I'm not that excited because it was an unexpected. But it didn't take long and realized how blessed I am to be a mother. So that time I observed the foods I intake and just enjoy the day that she's still in my womb.
It was November 10, 2007 when she finally saw the beauty of this world. She was delivered through caesarian section and it only took less than 15 minutes. The joy I have that day was really priceless.
This photo was taken when she was still months old. Look how serious the little baby, she's watching a dvd that time but forgot what it is.
And this photo was taken after her first birthday. It's her outfit when she celebrates her first birthday. She is still using teether at that time.
Now, this baby is already attending school time flies isn't it? Look at her smile in her photo wearing uniform. She was excited that time looking at her new school accessories. But on her first day at school she cried which was expected already. It's her third day today and still crying everytime I left their school room. Other mommies said that it's normal and sooner or later she will love and adopt the new environment, hoping for that really.
Anyway, my share for Nostalgia happening every Thursday.
Back again here … I'm sorry for not posting frequently. Id' been busy with Kyla's stuff because I said before that she will be attending her first school. So the other days were busy on buying and preparing things that she will be needed. Today she already started her first class and guess what she cried. Though I haven't seen how she cried but the teacher told me when I asked her performance after the class.
Parents/guardian is not allowed to stay in the room 15 minutes before their time. So few minutes when I left the room Teacher said that Kyla cried. But teacher said that Kyla stopped crying after awhile. While some of her classmates were crying longer. And regards with her performance, teacher said that she was quietly sitting on her chair. And sometimes doesn't participate in the activity. Well I told you before that she is a shy person and that's one thing that I wanted her to overcome. Just hoping and praying for that. Well, this is just the first day of school so I hope everything will be fine and Kyla will love her new environment. By the way she showed me very good stamped on her hand. She said that it's because she participated in art activity. Nice one Kyla more to go 🙂
Anyway, last Sunday (June 12) Philippines celebrated the 113th Independence Day. So when I saw the decoration in the mall I asked Kyla to give me a nice pose.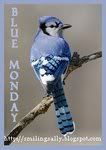 I'm transferring the photos from the cam to laptop when I saw these photos. For sure I haven't showed it because still it's in the memory of the camera. I keep on smiling looking how messy Kyla was.

I'm not sure when I took these photos but what I remember is that her Ninang Ate (cousin at the same time Godmother) gave her chocolates. I was surprised when she faced me few minutes after.
She thought that I'm mad of her but I laughed and said its fine. Many times that Kyla was really messy while eating. But I guess this is because she is still young and for sure when time comes she will able to know how to eat properly. That's part of growing Kyla.
By the way, I received comments that I can share these photos in Messy Go Round meme. So now I'm linking this post my first time to join and hope its not the last 🙂
Nelson of Digital Catharsis is giving away $100 bucks; this is in celebration of his birthday. All of my blogs will join this contest so don't be surprised if you see this contest in my 4 blogs. So for the rules, you should visit "My Bday Give-away! contest. I will assure you guys the mechanics are simple and easy to follow. Good luck to us.