Archive for January, 2012
The much awaited Anne Curtis Concert Annebisyosa – No Other Concert World Tour will be held on January 28, 2012 at Smart Araneta Coliseum. Last year she released her solo album entitled "Annebisyosa" which was successful. So really nothing can stop Anne Curtis on her first ever concert (take note in Araneta Coliseum). Anyway, for being soap opera princess, talented host (showtime), box office queen (no other woman) and now a concert queen. That's why I really like Anne Curtis especially her fashion style.   
Last night during her interview in TV Patrol she shares some of the songs she will sing. She didn't give the list of her guest but gave some clues. For sure this concert is fun; I really wanted to watch if only I am in Manila. Anne Curtis mentioned also that tickets are almost sold out. Well, good luck Anne Curtis with your confidence and charisma I'm sure your concert will be turning out successful.
Anne Curtis first major solo concert is brought to you by Viva Concerts.
City Hunter on ABS-CBN is the newest and biggest Korean action-drama series. This is long waited because it was announced since last year. Finally this series will starts today on Primetime Bida. Honestly, I don't normally watch Korean drama or series in television because there are many cut scenes. I prefer to buy DVD and its more comfortable watching it anytime of the day. Anyway, I heard about City Hunter long time ago before it was introduced on ABS-CBN but haven't watched it. But I will surely watch the premiere today and later buy DVD. Lee Min Ho stars in City Hunter so I will truly watch it because I like him ever since I saw him in Boys over Flowers.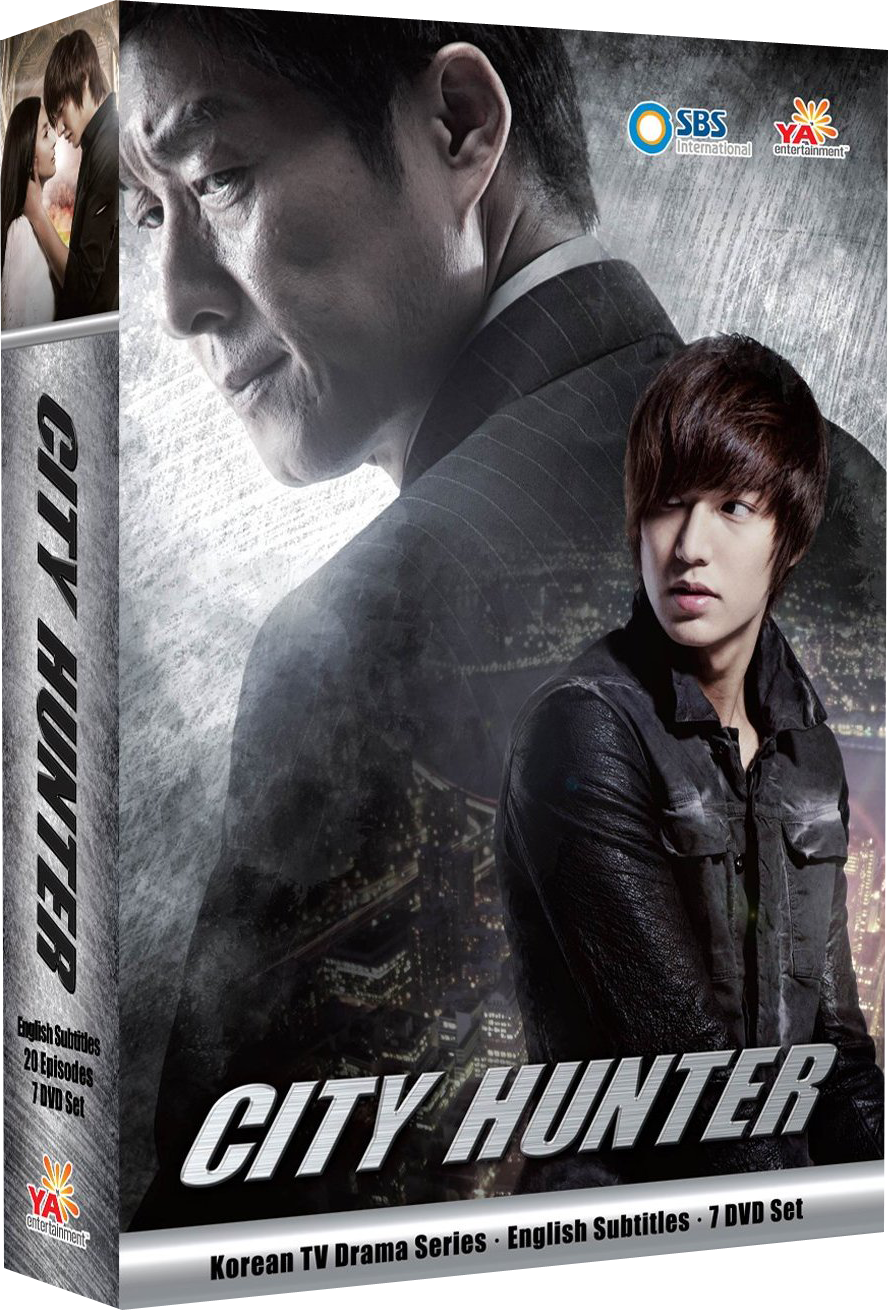 Synopsis: (source: ABS-CBN)
City Hunter" tells the story of Johnny Lee (Min Ho), a charming and smart young man who works at the Presidential residence called the Blue House.
But behind his massive appeal to women, intelligence and pleasing personality lies a son trained to kill and seek revenge for his father. His mission is to make five politicians responsible for killing his father pay with their own lives
Despite being a skilled assassin, the task wouldn't be that easy for Johnny because he has to follow three rules on his mission— he can't trust anyone, he can't reveal his true identity, and he can't fall in love. All of these will be put to test when he meets Kim Na Na (Min Young), a body guard at the Blue House. As Johnny unintentionally falls in love with Na Na, he must also choose which path to take.
After shutting down of Adgitize it's hard for me to promote my blog. If I will not comment or join meme I will not get any visitors. Some of my friends suggested using Entrecard to get traffic. I have an account in Entrecard for almost two years but I'm not so familiar how it works maybe because I was hooked in Adgitize. Anyway, I really need visitors (or better say we all need visitors) to all my/our sites so couple of days ago I tried to learn Entrecard. So far it turns out positive, now I know how Entrecard brings traffic to my sites and vice versa. I just need to drop in other sites/blogs everyday so in return they will do the same. And later on advertise your blog for free with your entrecard credits.
Right now I have five blogs running; two of them are already in Entrecard. I have added another two blogs but still waiting for approval. I hope in the coming days Entrecard will help me to get more visitors and lower my alexa ranking.
So my dear visitors don't forget to drop entrecard here and I will go back to your blog. Thanks and happy blogging =)
I was surprised when a postman came in the house asking me to visit post office because there is something waiting for me to get. Since its Friday already we don't waste the time and went to Post office. Honestly, I was clueless and thinking the possible person who sent it while on our way to Post office. Anyway, the person in charge asked me to pay Php40 to get my package. When I handed the package I checked who sent it and saw the address only. It's from Texas so the only person I think is Dhemz.
Thank you sis, this is unexpected gift from you. Kyla was happy with the chocolate and the magic towel. Actually we liked all the things you gave especially the letter, will surely keep it. Thank you, thank you and God bless your family.
My share for this week's Color Connection.
I've spent a lot of time on the road and travelling the world. To save money and really experience the culture of an area I have spent many of those nights in other people's homes rather than hotels. Here are some tips that have helped me always get an invitation back.
Don't be picky about where you sleep. If the only place available is a set of bunk beds covered in Power Ranger stickers then that's where you sleep and be gracious about it. Never let your hosts give up their own bed for you. You are imposing on their space and you want to make as little of an impact as possible. Take the full over full bunk beds and relive a little bit of your childhood.
Bring a gift to show your gratitude. Try to ask what kind of things your host might enjoy and be prepared. It looks better to arrive with a well thought out gift than to treat them to dinner or a meal. Of course you should offer to treat them to a meal as well. Make your presence a pleasure for your hosts. You want to make sure that they have pleasant memories of you.
Always clean up after yourself and offer to help clean up after others. Don't assume that the people who live in this house are perfectly happy to clean up your mess so forget any normal routine you have at your own house or with your family, significant other or roommates and pick up a sponge. Cooking a meal for your hosts is a great way to show appreciation but the mood is immediately soured when they are met with a large pile of greasy dishes and a counter top coated in flour.
Don't use all the hot water. That's important enough to say twice. Don't use all the hot water.
Stay in contact. Not only because you might want to stay with them again but also because you want to stay in contact. These are people who were willing to open their home to you so they are obviously good people and the more good people you have around you the better off you are, even if you did have to sleep in a set of bunk beds.