Archive for October, 2012
Last week I bought DVD of Lie to me. It is a South Korean romantic, comedy drama starring Yoon Eun-hye and Kang-Ji-hwan. This is not new because it was aired last year in South Korea and I think it has been tagalized on GMA 7 (not sure though). Back to the DVD, the one I bought isn't original. I know it's not right to buy or support pirated CD or DVD. But I'm just being practical =). For the price of Php 35, I can now enjoy watching this hit Korean series. The price is very reasonable and the quality of the DVD is good just like I'm watching the original copy. The only problem is my TV because it's acting weird lately. Most of the time it's only black and white (just like watching the old-time). And there are times it has color but only red and blue. Well, it doesn't matter as long as the quality is good. Forget about the color of my television, hahah.
Lie to me has 16 episodes. I already watched 9 episodes and still 7 more episode to finish. 8 or 9 episode made me cry earlier. I'm so excited what will happen to Yoon Eun-hye and Kang-Ji-hwan. Will they continue lying or acting like they were married?
Here is the synopsis of Lie to Me.
The series revolves around a civil servant named Gong Ah-jung (played by Yoon) who pretends to be the wife of the wealthy hotel heir, Hyun Ki-joon (played by Kang) in order to impress her former friend. Gong Ah-jung (Yoon Eun-hye) is a fifth-level government employee of the Ministry of Culture, Sports and Tourism. At the beginning of the series, Ah-jung lies to an antagonistic friend about being married as a form of revenge. The lie quickly snowballs (due to several misunderstandings) until Ah-jung realizes that everyone is gossiping about her supposed, secret marriage to Hyun Ki-joon (Kang Ji-hwan), the very wealthy president of World Hotel. As the rumor spreads, a miserable Ki-joon is forced to combat the rumors to his friends as he decides a plan of action in getting Ah-jung to correct her lie. Ki-joon and Ah-jung decide to take action to squash the rumors, with Ah-jung agreeing to call together her friends so she can confess her discretion. When this doesn't go as planned, Ki-joon decides to take legal action against Ah-jung. However, after a series of events that bond the pair together, they both agree that pretending to be married for a short while would be mutually beneficial though Ki-joon promises that Ah-jung's lie is not forgiven and that he will eventually go ahead and follow through with his lawsuit. Things become even more complicated when Ki-joon's ex-fiance, and a close friend of his brother Oh Yoon-joo, returns from France. After a friend of Ah-jung sees Ki-joon and Yoon-joo togeher and raises suspicious of infidelity to Ah-jung (and leaves Ah-jung embarrassed), Ah-jung forces Ki-joon to promise that he will not be caught with any women for the duration of their sham marriage. Ki-joon and Ah-jung grow closer and more fond of one another over the duration of their marriage and Ki-joon finds himself questioning his commitment to his former fiance Yoon-joo. Eventually, however, Ki-joon makes the decision to be with Ah-jung despite the heartache he is sure to cause his ex lover.
Source: Wikipedia
My mother is already a senior citizen. And as a senior citizen she receives discount in foodstuff, fare, medicine and other privilege from different establishments. Last Pasayahan sa Lucena (fiesta celebration) city mayor announced that the senior citizen will now enjoy FREE movie passes. Well, finally after 3-4 months of waiting the project has been approved. Now, the senior citizen in Lucena who has senior ID can now enjoy free movie.
My sister is working in city hall so its easy for her to get stuff like senior's ID (mother has this for a long time already and enjoying the benefits), documents from the city hall, and this booklet that will serves as ticket in the cinema. So, yesterday sister already gave a booklet to my mother. A friend told me that last week there was a long line of senior citizens waiting to receive their own booklet.
Anyway, thumbs up for this project. My mother used to watch movie with us or with her sister. Too bad her sister (my aunt) is not living in our place so she is excluded to receive this booklet. Good for my mother because she can now enjoy free movies and will save more money.
This booklet can be used twice a month (if I'm not mistaken). They are allowed to use the booklet anytime or any day except Wednesday (first day of showing) and during Holidays.
Mother is planning to use this booklet this weekend. She wants to watch This Guy's in Love with you Mare (for sure you know this movie) starring Vice Ganda, Toni Gonzaga and Luis Manzano.
So, how to use this booklet?Just present the booklet  in the cinema. Let it sign by the in-charged and enjoy free movie.
Well, thanks to all who made this project. Definitely an early Christmas present especially to the senior citizens  of Lucena. 
I love Korean series but I don't have the chance to watch any of them lately. I guess, it's because my TV is acting weird already. I don't want to watch Korean series online because for me its time consuming especially waiting for an episode to download. I'd rather buy DVD and watch all they long. 
Anyway, soon A Gentlemen's Dignity will be airing on ABS-CBN. I heard the story of this Korean series is nice so hopefully I will have a chance to watch this.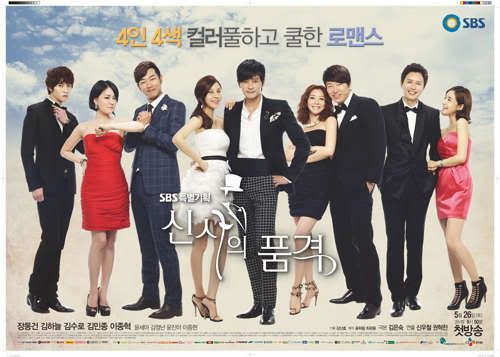 Here is the synopsis of A Gentlemen's Dignity from Wikipedia
Billed as a male version of Sex and the City, A Gentlemen's Dignity is about the careers and love lives of urban professionals. It tells the story of four men in their forties who have been friends since they were eighteen, as they go through love, breakup, success and failure. 
Kim Do-jin is a ladies man who meets Seo Yi-soo and begins a one-sided love. He discovers that she has a crush on his best friend Im Tae-san. Tae-san is dating Hong Se-ra but troubles arise when she reveals she doesn't want to get married. Choi Yoon is a lawyer who is still recovering from his wife's death four years ago but begins to have feelings for Tae-sans much younger sister, Im Meari. Lee Jung-rok is married to a rich woman, Park Min-sook, but constantly flirts with other women which causes problems in their marriage. Meanwhile a teenager named Colin comes toKorealooking for his biological father…
When my brother-in-law was still here in the Philippines he was the one who started videoke everytime there is celebration or even just an ordinary day. He loves to sing reason why all his children are also into music. Brother-in-law makes sure that he has musical accessories so that he will perform well. Blackstar Amplifiers at musicians friend is his regret because he doesn't own one when he was still here in the country. But I don't know if he already purchase one now that he is living abroad. Well, speaking of videoke I wasn't sleep well the other day because the neighbor had fun with videoke all day long. It is fine if they sing nicely or they have amplifier so the sound is clear enough but none so it's irritating.
I've seen this new Jollibee meal in commercial a month ago (I think). But I only tried it last night. This snack has 2 wings, soda and regular french fries for 80 Php. The verdict, the taste was good just like the regular chicken they have. But the French fries, they were not crunchy already. Well, I should not complain because I ate the meal at home so for sure that's the reason why the crunchiness of the fries lessen. Back to the chicken wing it became tastier because of sweet and chili sauce that also included in the meal. Absolutely, I will eat this snack again from Jollibee, so have you tried this meal?
Time flies and we never know 2013 is here already. I look forward already on the day we will celebrate New Years Day. This is the time when our family usually gets together. We prepare lots of food during this time unlike Christmas. Aside from the food, trumpet and other things that produce sounds are always present to us during the celebration. This is the time we make fun, sing out loud, and create different sounds because we believe in this way luck comes next. Well, the coming New Year celebration I wish to use trumpet mouthpieces at wwbw and hoping this instrument will give us fortune especially in the coming year.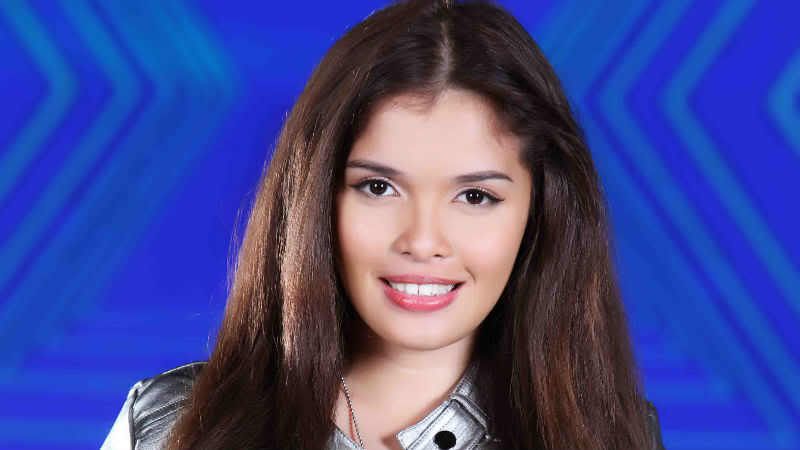 Finally, the people have spoken. I've been an avid fan of X Factor Philippines since its pilot episode till last night when the grand winner has been revealed. So, finally, KZ Tandingan named as the first X Factor Philippines grand winner. KZ sang the song Superstar from The Carpenters during the last performance on Saturday. She got 54.77% votes while first runner-up Gabriel Maturan (my bet) got 32.33% and in second place Daddy's Home has 12.90% votes.
KZ Tandingan received prize worth P4 million which includes a recording contract with Star Music. While the runners-up, Gabriel Maturan received P100, 000 and Daddy's Home received P50, 000. Congratulations!
An independent tyre and mechanical store with a wide variety of product brands and competitive prices, JAXQuickfit is also well-known for the friendly and relaxed environment that they exude. Customers are drawn to their different branches because of the guaranteed customer satisfaction service and the assurance that customers' need will always be met. You can't blame car-owners why they always come to their branches for a checkup, wheel alignment, tyre and wheel issues and others concerns. It's all about the service guarantee!
What makes JAXQuickfit really different from all others is that they offer more than just tyres and wheel products; they also have excellent mechanical work and services that many customers find lacking from similar service centers or tyre shops in the area. Both products and services offered at JAXQuickfit are of wide range and are competitively priced for customers to have more choices and better buying power. If you are in need of some JAXQuickfit wheels or tyres, you can choose from a wide range of wheel brands such as Goodyear, BFGoodrich, Pirelli, Michelin, Dunlop, Bridgestone and many others. They also offer tyre and wheel packages that goes well with any budget for greater savings and service satisfaction. When you visit any of their branches, rest assured that you won't be disappointed and you won't want to check out other companies for your car and tyre needs.
Customer satisfaction is of utmost importance to JAXQuickfit, this is why they also have the JAXQuickfit No Hassle Guarantee. Subject to conditions, you can bring in issues with your tyre services on the branch where you had serviced. They will dismantle it, replace or repair any defective parts and then reassemble them back for you free of charge! As their number one priority, JAXQuickfit customers will always have professional, courteous and high quality workmanship that is expected and deserved!
Everytime we are in the bank daughter likes to get bank transaction paper and write anything on that paper. At home, she loves acting like she is working in a bank. The last time she asked me if I could buy play money for her. So, yesterday I bought play money with some coins. She started to play when we got home. Insisting she's the bank teller and I'm the client. I wonder if she will love the idea of having custom coins in our transaction or I'm thinking if I could use this as a present this coming holiday season.
Last month I shared my DIY Hair Clip storage, this time I made pen holder using plastic bottle and old magazines. Let me share it to you =)
Materials:
Old magazines
Plastic bottle
Glue gun
Glue stick
Scissor
Charger Wire (optional)
How to do it?
1. Get one plastic bottle and
2. Cut the upper part (photo #2)
3. Get old magazine and make strips using pen (#3)
4. Stick the magazine strips on to the bottle (#4)
5. And that's it; you have your own pen holder using plastic bottle and old magazine.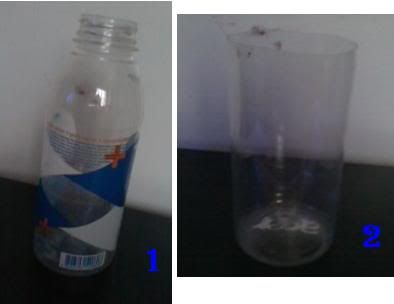 This is optional, if you want to add decoration feel free to do it. Me, I have old charger wire that I didn't use already. So I tried to put it in my pen holder and happy with the outcome.