Tired of guests turning up their noses at your interior design? Use these five tips to transform your property into a place you're proud to call home.
1: Chandeliers
The next time your foyer lights go out, don't replace them with boring incandescent bulbs. Instead, buy a chandelier to add elegance and grandeur to your space, the kind that will make an unforgettable impression on company.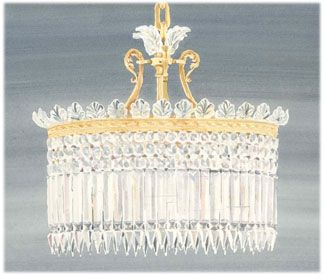 2: Curtains
While most people pay little attention to their drapes, a heavy, richly-embroidered curtain can become an eye-catching addition to your den or living room. The sky is the limit when it comes to patterns, fabrics and thread counts; all that really matters is that it looks sophisticated.
3: Tableware
Fill your cupboards with crystal and fine glass; pour your wine from ornate decanters; spring for literal china to turn teatime into a scene from Pride and Prejudice.
4: Polish
From faucets to dresser knobs, everything in your home should gleam. Dust is one of the quickest ways to ruin an otherwise respectable appearance! If you can't see your face in your stainless steel, bring out the polish and get to work.
5: Paintings
You don't need to break the bank on famous paintings that cost your entire salary. Even simple pieces from local artists will add panache to your home through your appreciation of art.
If you're looking for a way to jazz up your residence, consider these five tips. You can find even more options when you shop FineBrandSales.com and other specialty housewares stores.
The other day, my daughter asked me if I know the song "Let It Go" from the movie Frozen. The movie tells the story of a fearless princess who sets off on an epic journey alongside a rugged, thrill-seeking mountain man, his loyal pet reindeer, and a hapless snowman to find her estranged sister, whose icy powers have inadvertently trapped the kingdom in eternal winter. (Wikipedia). Frozen won animated feature movie in the last Oscars few weeks ago. We should watch this movie. I know it's late but I'm sure my daughter will love it.

Back to the song, I don't know where my daughter first heard the song but she knows some of the lines. I heard this song on TV Patrol long time ago but it wasn't a hit for me. They just featured little about the song so I didn't mind it. According to their report they featured the song because it's popular and it sings in multi-language. I think they also mentioned, there is tagalog version but I can't find the video.
I wasn't interested with the song but now that my daughter is asking for this song, I should learn it so we can sing-along next time. I searched the video on youtube and my first time to see the full video.  I must say,  I like the song after watching the whole video. The video and the song itself is nice and I like the tune. As of now the video has 145,517,984 viewers indeed a popular one.  The song Let It Go was written by the couple Kristen Anderson-Lopez and Robert Lopez  and won original song category in the last Oscars awarding.
Video is not mine
If you love playing guitar, I'm sure you know about music man guitar. According to the site I have visited, this is direct from the imagination of Leo Fender. The latter founded the Music Man Company with partners Forrest White and Tom Walker. The first instrument they introduced was stingray bass in 1976. It was the very first bass to feature active electronics and innovations such as a 6-bolt neck joint. Their guitars and basses guarantee incredible tone paired with sleek, cutting-edge looks and the comfortable playability guitarists expect from an instrument of such high caliber. You might want to consider getting any of their instruments.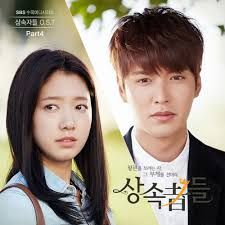 I'm currently watching The Heirs. I already downloaded 5 episodes in the tab and have watched episode 1. I don't see any excitement yet but I'm sure this is another great korean drama series.
The Heirs is a South Korean television series starring Lee Min-ho and Park Shin-hye. I loved them both so I'm pretty sure I will finish the series in no time. It is a romantic comedy about high school students living in top 1% high society, learning about love and friendship. Things get turned topsy turvy when the students end up getting tangled with a girl from lower class who is the heir of "poverty", and romance unfolds.