A library can be a wonderful resource for people of all ages to indulge in their love of reading. Whether you love to read fiction or non-fiction, you have the world at your fingertips when you read a book. As books have so much potential to entertain and enlighten people, it is important that you have easy access to as many books as possible.
Today, the most efficient way to get a book is to use your computer to find, download and read it at your leisure. In some cases, you may be able to download books for free or borrow them from a local library's website. Large online retailers now give you the ability to borrow or let others borrow books from your digital collection.
A good library will have more than just physical copies of books. Today, a library will have digital copies of old newspapers and magazines to make it easier to research historical events that still have an impact on their lives today. In addition, it is common for libraries to carry movies and other forms of media that people consume on a regular basis.
There is no right or wrong answer if you are wondering how to create the perfect library. The goal is to stock it with whatever you need to enrich your life or make it easier to access the literature that you and your children love today and will love in the future.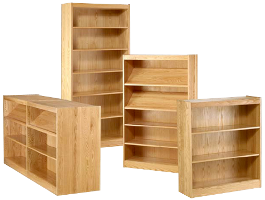 Hot in…..
So hot in herre…..
So hot in….. Just singing the song of Nelly =).
Sigh, it's really hot in here. I want summer but I don't like the super hot weather today. Before I can endure the summer weather but it's really different now. I guess it's because of the climate change.
Well, thanks to my niece who are fond of making shake for the family. Indian mangoes are in season so we have always supply from the neighborhoods. Indian mangoes are best to eat with bagoong (shrimp paste). But salt is fine as well. If you want spicy you can add sliced chili in the salt, that's yummy!
We don't buy Indian mangoes because many of our neighborhoods have mango tree. They often give us and sometimes these mangoes become overripe already. Good thing my niece is there to the rescue. Her Indian mango shake is the best refreshing on this hot weather.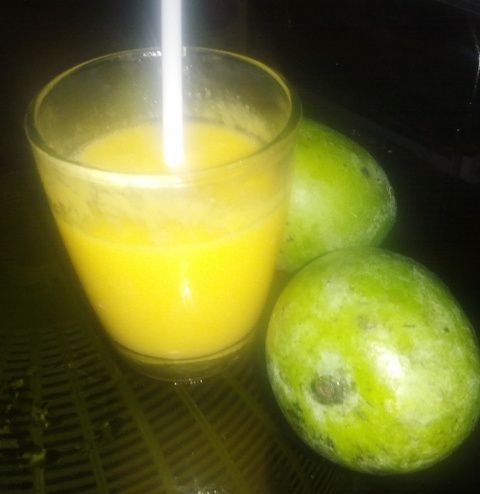 For the recipe; overripe Indian mangoes, condensed milk, ice cubes. Just put everything in the blender and enjoy it.
When shopping for the perfect gift to give to a special couple, or perhaps something distinctive to add to the home, there are no finer items to consider than clocks. Clocks bring a unique sense of style to a room, and they can say a lot about the people that live there, too. Some clocks may prove to become the overall focal point of a space or even the entire home, while still serving as a functional, useful item that people use everyday.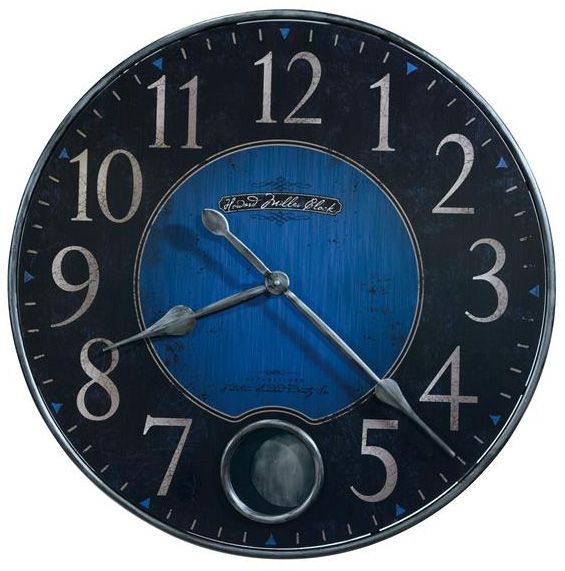 Howard Miller clocks set a standard among time-pieces and command respect with their presence. These are austere and handcrafted, signifying that the owner has taste, class, and punctuality in mind. A wonderful gift for a new couple or a special relative might include a chiming mantle clock made by this revered clock manufacturer. These small items become the heart of a home, and some may find that they develop a fondness for the soothing chimes, which come to remind them of the home hearth. What better gift could there be than to give someone the sense of home and place, all in one handsome, wood-crafted product? These are the items that recipients hand down to their children, to grace their own mantles or tables with, and that comes to be associated with family and love.
Two hours ago my sister called, she informed us that they already arrived in Calgary, Canada. Thanks God because they were at home safely. My sister with her husband and children were here for a short vacation. Their planned was going here by July but because my mother's condition wasn't better for the past months they decided to come over as soon as possible. Everyone is excited for their comeback after 3 years but time flies because their vacation was over and though it was only for less than a month, I'm sure they were very happy reunited with us after long years of staying in Canada.
Their family is the best. They have been very generous ever since. I pray that God will continue shower many blessings to my sister's family. I don't know how to express my thankfulness for all the things they did and bestowed especially to me and my daughter.
I won't think of my daughter's school bag this coming school year. My sister already bought. I hope it would last for three years or more because it was pricey. One my nieces bought her two pairs of shoes and I got new bag. Another niece left to me her old Samsung MV800 digicam. I told her that I have planned of buying digicam and hearing my words she said hurriedly  that she will give her used camera. Another niece gave me an old Samsung nexus. They provided our foods everyday and even before going back to Canada, my sister went to market to buy our foods for a week. Actually, there are many things they gave to us and they didn't ask for anything in exchange. They are such a bighearted family. Truly we are blessed to have them in our family. I pray that God will guide and bless their family abundantly.
Heard many times… when someone's birthday is fast approaching and that celebrant is in poor health, there is tendency of surviving the ill or not at all. It happened to my father. His birthday is fast approaching and suddenly he was rushed to the hospital and he didn't survive. He passed away a month before his 70th birthday.
It was a saddening moment and alarming when my mother was rushed to the hospital for the third time. She has been on and off in the hospital
since December last year. The third time was really alarming and we even brought her in Manila. That time her birthday was fast approaching so I was really frightening. I have been counting the days and looking forward in celebrating her special day. I was very happy when I heard the good news that she will be discharged in the hospital after 16 days of confinement.
I'm glad because my mother celebrated her 73rd birthday and her condition is doing well. My wish for her birthday is always good health and happiness. I would like to give her personalized mothers rings. I didn't have the chance to give any present for her birthday but I know it's not too late. After this post I will look for this kind of ring and give it to her as my birthday present.
I can't believe I'm watching Meteor Garden again and this is for the nth time already. I remember watching this show on ABS-CBN; it was first aired almost 11 years ago. It was the first Asian drama series aired in the Philippines. I was really hooked and addicted on this drama. I even bought Meteor garden stuff like stickers and photos of F4. I wasn't contented watching it on ABS-CBN because I remember renting DVD's of this series. After watching this hit series, I began to appreciate Asian dramas especially Korean drama series.
When I heard that Meteor Garden will be aired again on ABS-CBN, I was so excited, lol. I remember my younger days and the days I was addicted to this drama series. Still the excitement is there even I already know the story.
I uploaded the episodes in my Starmobile Engage 9 and currently enjoying it again.  Haist, I wonder where are the main casts now. Barbie Hsu (Shan Cai), Jerry Yan (Dao Ming Si, Vic Zhou ( Hua Ze Lei), Vanness Wu (Mei Zuo) and Ken Chu (Xi Men).
For those who are not familiar of this series, let me share the Synopsis (Wikipedia)
The story centers around a poor teenage girl named Shan Chai, who at the persistence of her parents goes to a university for rich people. The university is dominated by Dao Ming Si Hua Ze Lei, Mei Zuo and Xi Men, four rich and handsome but arrogant students collectively known as 'F4', short for 'Flower 4'. They are heirs to four rich and influential families in Taiwan. They terrorize the school by handing out red cards to those they do not like, which allows other students to bully the victims until they leave the school.
After one of Shan Chai's friends receives the wrath of F4's leader, Dao Ming Si, and receives a red card, Shan Chai stands up to Dao Ming Si and slaps him, which in turn results in a red card of her own. However, Shan Chai's persistence in standing up for what is right gradually gains F4's respect and Dao Ming Si falls in love with her.
There are also Korean (Boys over Flowers) and Japanese (Hana Yori Dango) version of this series. I watched the Korean version and planning to watch the Japanese version. I won't say Meteor Garden is the best because i like also Boys over Flowers but the original will always be in my heart.

True sports fans should be able to express their passion in a variety of different ways. For example, magnetic impressions could be placed onto metallic objects such as refrigerators and lockers. Such cool items can be customized with specific logos and themes. In fact, professional athletes and teams aren't the only images that could appear on sports themed magnets. People can personalize their own magnets with custom pictures, names and logos. For example, parents can choose to have the image of their children on sports themed magnets. The unique pictures may include a child playing his or her favorite sport while wearing a uniform.
Magnets can also be customized and then placed onto lockers in schools and sports facilities. Teams can customize magnetic impressions with images and logos of a school or mascot. Such cool magnets may provide some extra inspirations for athletes taking a break during a game. Mini lockers in school gyms could also be decorated with magnets bearing themes related to the school.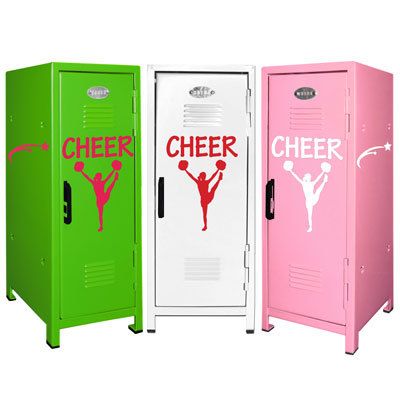 Custom magnetic decals could be attached to all types of vehicles. For example, magnetic impressions could be pressed onto the exterior of a car. Some magnetic decorations could also be attached to the interior side of a windshield. The bottom line is that drivers could show their love for a particular sport while cruising on the road. Magnets also make great promotional items at trade shows, conventions and other major events. A company can print its brand name and logo on cool magnetic decals.
My sister and her family from Canada are here in the Philippines for three weeks vacation. The initial planned was going here in July because its vacation in Canada but it was changed. They decided to come here now because of my mother's illness.
Last January they sent us package and arrived first week of March. We didn't open the package because we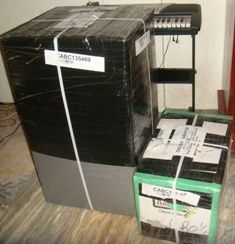 were waiting for my mother's discharge from the hospital. We never thought her confinement will last more than two weeks. This is the reason why my sister and her family decided to come home for a short vacation.
We were happy and blessed because my mother has been discharged from long days hospital confinement two days before my sister and family arrive. March 28, they were here and we hurriedly opened the two boxes of package. Thanks to my sister and her family for all the stuff for me and my daughter. Your family is the best and I know God will bless you more for being so generous and helpful.