The windows that you put in your home can have a large impact on how much your home is worth as well as how much you enjoy living in your home. Large windows allow more light to come into your home and make it a more cheerful place to live. If you are putting your home up for sale, you can get more offers on it if it looks brighter and more inviting.
Another issue you should consider is that an energy efficient window can
cut down on your heating and cooling bills throughout the year. This can save you hundreds of dollars and can help you recoup the cost of installing the window. You may also be eligible for a tax rebate that will help you save money at the end of the year.
If you are in the market for new windows, you should talk to a casement windows Toronto expert who can help you find windows that fit your budget. You can find a windows Toronto expert by going online or calling a supplier at your earliest convenience. It may be possible to order sample windows that enable you to see how the window would look in your home before you pay full price for it.
Last week The Voice Kids Philippines blind audition started already. I was looking forward to this show but I was out when the show aired last Saturday, May 24. The second day it was aired on May 25, I was in the house so I made sure to see the blind audition. I enjoyed watching the kids they were really talented. I'm sure their parents are very proud of them. I would love to see my daughter competing or joining contest like this. Well, need to improve her singing first and of course confidence which is lacking on her.
Back to the show, The Voice Kids Philippines is airing on ABS-CBN every Saturdays and Sundays. The coaches of the show are Lea Salonga, Bamboo and Sarah Geronimo, and hosted by Luis Manzano and Alex Gonzaga.
I didn't watch this girl named Darlene on blind audition and really amazed with her voice. Not to mention she's only 10 and all the three coaches turned their chairs, wow! She performed Girl on Fire. If you haven't watched her performance you should watch this video. Credit to the owner of this video.
Toronto special occasions call for the best makeup artist Mississauga can provide. Most people do not realize how much a good makeover can transform them and make their special events spectacular. It builds your confidence to walk into a room looking radiant and helps you leave a lasting good impression on all you see you.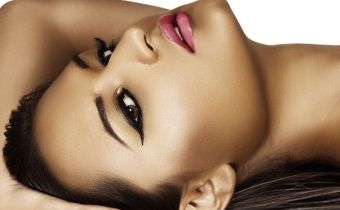 It is true that being able to apply makeup in a complementary manner is an art. Stylists need to understand the science of color and contouring in order to give clients their best looks. However, it always takes so much more than basic makeup knowledge. Any makeup school Mississauga stylists attend cannot teach the true secret of making something beautiful.
Stylists must know how to relate to people. They have to be good listeners to understand the vision for beauty each client wants. Sometimes, clients do not always have the right language, and a good stylist must be able to read between the lines. Transformation is as much a spiritual process as it is physical, and stylists learn to make what happens to a client's hair or face match what is transpiring in their lives as a whole.
Those who are not good listeners do not always get the best results with clients. They sometimes miss the mark totally or end up giving a client their own visions instead of what the client wants. This is the wrong approach. Beauty is always what can be seen on the outside, but the most lasting effects of beauty always come from within.
Goodbye month of May, this is the last day of May and here comes June. Time flies really, if only I could hold the time I will definitely do it. The month of May is my birthday. For others or maybe all of you are always looking forward to your birthday month but I'm different. Every time the month of May is coming the feeling is always different. I guess because I don't really celebrate my birthday very special. And thinking another year has passed without accomplishments so I felt bad for that. Also, ever since I was a kid I can't remember I have birthday celebrations. I'm a person who doesn't like party and I'm a homebody person so my birthdays are always simple or I should say my birthday is just an ordinary day for me with no huge celebration or no celebration at all.
Ok just to remember my birthday this year. My daughter and I attended the mass in the mall. It's the first best thing to do and because my birthday fell on Sunday. It's the best time to thank God for giving me another year to live. I was happy because my daughter was selected to become part of the offertory. She brought the candle along with others.
Daughter and I celebrated my birthday at Greenwich. Well it wasn't really a celebration. I love pasta and pizza so this is the right place to dine-in. Their lasagna is good so we both ate this pasta and got pizza and fries as side dish. Normally, this is the way I celebrate my birthday yearly. Just eat outside with my daughter and stroll in the mall afterwards.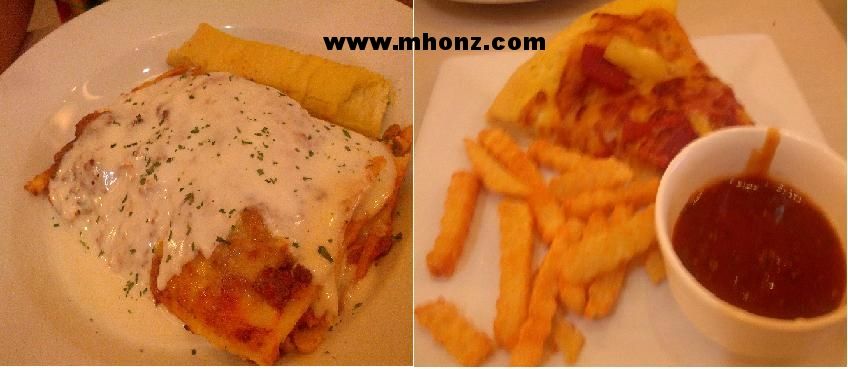 My date on my birthday 🙂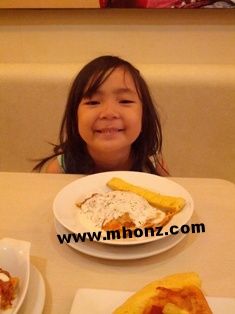 And by the way, because of Facebook my family, friends and other online friends knew about my birthday. I got greetings from them so felt happy in a way. Again, thank you so much to all your greetings and God bless us all.
Each time an athlete strikes out on a running, cycling or hiking adventure in extremely hot or cold conditions, it is worrisome, but there are companies developing materials that make it safer for athletes and others seeking challenging recreation to endure these conditions.
One example of a company that is developing materials such as Prosport and Pro Sport is Nanex. These types of companies use these types of products and technologies to help athletes battle extreme and inhumane conditions by using a superior class of nano-coatings. Along with super-hydrophobics, these materials optimize to enhance gear and clothing to support professional athletes who can't resist a trek across a brutal desert or a hike into freezing conditions.
If you are a professional athlete who wants to take your training and outdoor experience to the next level, this type of gear might work ideally for you. With an advanced protective coating on the gear, you can keep the cold or heat at bay with the nano particles and super-hydrophobic materials that these companies use to make safety-focused gear. All this and the materials are still breathable, so your skin won't suffer, and you won't become too hot, cold or sweaty during your adventures.
These products help you control what seem like uncontrollable environments, starting with your own skin and the gear that you will find with these highly specialized sports-focused companies that use the most progressive science and technology to keep you safe on your excursions, whether they take you to Death Valley or to the peak of Mt. Everest.
I can't believe the month of May is almost over and of course we will be saying goodbye to summer already. Honestly, I didn't feel summer though it was really hot everyday but it would be better if we have getaway. I think for the past years this was the only time we didn't visit a place last Holy Week. We normally visit a place during Holy week but as I said this time was different. Because of the illness of my mother started last December last year and until now it's hard for us to do the previous things we used to do. Honestly, I'm really really bored in the house but I can't go whenever I want because my mother should have someone beside her. With her illness we can't predict what would happen. I just pray that God will continue to bless her especially with good health. I pray that God will make miracle and let my mother lives the way she wanted. I mean my mother wants to go out every time. She loves going to the market, mall and shop on her own. With her condition it's impossible to do the things she used to enjoy. Well, I'm glad because there are improvements in her health condition and I know that her illness can be cured in God's time.
Outdoor living continues to gain popularity. Outdoor living areas are designed, furnished and decorated in such an impressive way that they rival many interior decors. Outdoor living areas frequently feature more than one specifically purposed area. It is popular to have a conversational furniture grouping where friends can gather. Many outdoor living designs also include a dining area and kitchen or grilling section. If you strolled through the backyard of many homes, you would probably find a small section of the lawn or garden that is designed as a personal retreat where silence and solitude are the intended purpose of the space.
The furniture you select for your outdoor living space can be reflective of your interior decor or go in a totally different direction to give it more of a vacation-like feel. It's essential that your furniture have quality outdoor upholstery fabric. You need a fabric that can withstand weather-related elements that are typical of spring, summer and fall.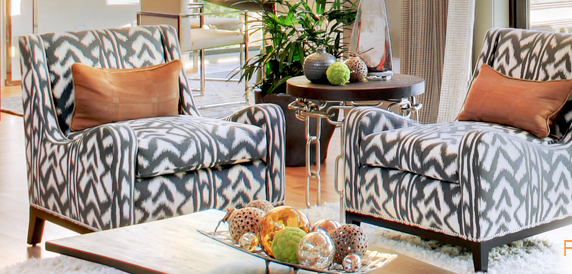 You do not have to compromise on beauty in order to obtain durability when it comes to outdoor fabric. You can find outdoor upholstery in an array of solid colors. Choosing a solid color fabric gives you the opportunity to bring excitement to the decor using accents items that feature bright floral prints, bold geometric designs, tropical themes, natural themes and numerous other design themes. You also have options that feature more subtle and serene outdoor fabric pattens that add sophistication and elegance to your outdoor living design.
I'm so in love with loom bracelets. I heard this looming to Ryzza Mae Dizon, a popular child actress here in the Philippines. Then,  one of my friends in social network posted different loom bracelet patterns. I was amazed on how simple bands turned to fashionable bracelets. I decided to get the kit and make my own. At first I made the bracelets just for my daughter but later on I decided to sell them through Instagram. Honestly, I don't have talent on making any crafts but I'm happy that there are many tutorials available online especially youtube. If you have time feel free to browse some of my loom bracelets by visiting my official IG shop account @mk.shop101. Thanks in advance. By the way not only bracelets but you can make other stuff from loom bands. As you can see i have ring, bracelets and even make alphabet charms. I have other charms available in my IG account. I must say the possibilities are endless. Here are my latest creations with my loom bands. Please follow my account in IG.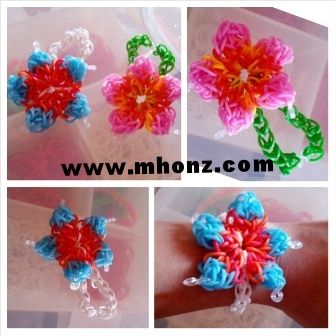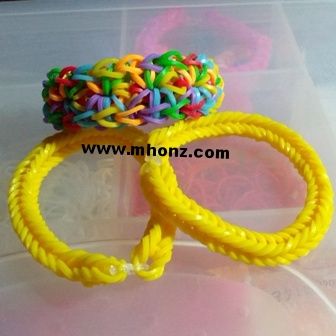 Hawaiian flowers are rich in color, diverse in shape, aromatic and simply all around exquisite. While living in the midst of such beauty may not be an option for you, bringing that beauty into your home is as easy as finding a place such as Hana Flowers where you can shop for flowers throughout the year. A gift of Hawaiian flowers would brighten a friend or loved one's day. Such an eloquent gift would remain in their memory for years to come.
Have you ever wanted to find an impressive, amazingly unique gift for the special lady in your life? Have you been guilty of forgetting an anniversary or birthday? Taking advantage of a plan such as a "year of flowers" assures that on each and every special day, your stunning gift will impress her. You choose the delivery dates and a beautiful arrangement will arrive at the appropriate time.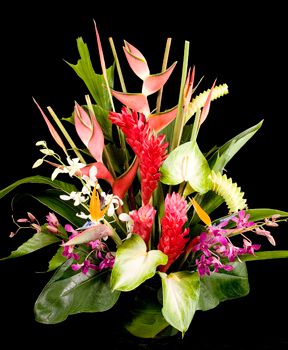 Clients or would-be clients often judge your level of success by how your office looks. They take notice of the furniture, the neatness and the general atmosphere of the area. A magnificent arrangement of colorful flowers placed in the entry way or in the waiting area of your office exudes success. The flowers can lift the spirit of those working in your office and make clients feel more relaxed.
There's absolutely no reason that you can't treat yourself to the beauty of Hawaiian flowers. Don't wait for a special occasion. Just do something nice for yourself because you deserve it.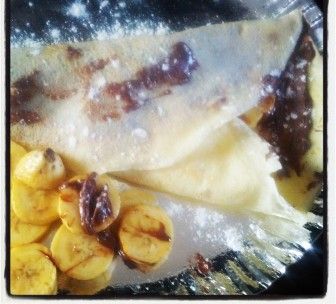 If we have Nutella in the house I always make crepe. My nieces love my homemade crepe and of course my daughter. How I wish Nutella is cheap so we could afford and do crepe everyday. Anyway, here is simple crepe recipe from http://allrecipes.com/recipe/basic-crepes/.
Ingredients
1 cup flour
2 eggs
½ cup milk
½ cup water
¼ tsp salt
2 tbsp melted butter
For Filling
Banana
Nutella
1. In a large mixing bowl, whisk together the flour and the eggs. Gradually add in the milk and water, stirring to combine. Add the salt and butter; beat until smooth.
2. Heat a lightly oiled griddle or frying pan over medium high heat. Pour or scoop the batter onto the griddle, using approximately 1/4 cup for each crepe. Tilt the pan with a circular motion so that the batter coats the surface evenly.
3. Cook the crepe for about 2 minutes, until the bottom is light brown. Loosen with a spatula, turn and cook the other side. Serve hot.