When you start a new job, you want to make a good first impression. One of the unwritten rules is that you dress according to the office culture. Whether formal, casual or a combination, it is important to choose the right clothes to show off your best style. The shirt you choose says a lot about your style and personality.
Color
In certain industries like banking and insurance, conservative dress is the watchword. White is always acceptable but pastels can also be worn. Soft shades of yellow, blue or green are good choices. Choose a solid color tie or a conservative print or stripe to coordinate with the shirt.
Style
An oxford shirt with a button down collar is a standard style shirt to be worn with a tie. Another standard is the plain pointed collar, also worn with a tie. Standard cuffs have a button closing. French cuffs are a more formal style and require cuff links to close the shirt cuffs. Some shirts are tapered to the body for a better fit.
Price
Shirts may be found in discount stores or in specialty boutiques. The best choice is to get a shirt of good quality fabric with good fit at a good price. Stick to well-known brands for the best buy. For example, Eagle dress shirts will offer many styles, colors and design details at prices to suit any budget. The important thing is to choose a shirt that flatters you and will give you years of wear.
 I'm addicted to Korean series and I have been saying this for a long time ago. I can't remember how many series I already watched and they were all loved. I'm really hooked with them and the stories are really good whether its comedy, fantasy and drama. There were times the stories have sad ending but still two thumbs up. So love to see the beautiful sceneries and faces of Korean.
Sadly, I can't watch Korean now that my daughter is in grade one. I wake up at around 5:30 and if I have free time I choose to sleep. I really miss watching Korean series. I think the last time was in April so it's really months ago. I'm thinking to watch while waiting for my daughter in the afternoon. Before I used to know what are the latest series but now I'm really clueless.
Anyway, two Korean series; Lovers in Paris and My Girl will be airing again on ABS-CBN. I think Lovers in Paris airing today and no definite date for My Girl. I like both and I think I'm gonna watch it again. Both these series have pinoy adaptation also made by ABS-CBN.
There are some jobs in the home that might require a plumber. When looking for a plumber, you need to find one who is honest and reliable. One who is certified in plumbing work would be the best option such as Action Air Plumbing in Lubbock, TX. A common reason to hire a plumber is when you are building a new home. The business can install the pipes and drains in the home so that they work properly when the water is connected. Pipes can also be added so that you can use water outside the home.
There might be a time when you want to remodel the house and add a bathroom. The plumber can give you ideas on the best fixtures as well as the best way to connect the pipes. The company can also inform you of whether the current pipes can withstand the extra water pressure from a new room. Leaks and damages to the pipes in and around the home do occur over time, especially if the home is older. Plumbing companies can remove the older pipes and install ones that can help conserve water while lasting for a long period of time. Drain cleaning is another job that you can have a plumber complete to ensure the pipes operate efficiently.
Time flies this is the last day of the month of June. I hope my daughter finally adopt her new school. The previous school was okay but I don't think we can go far. I mean the school is merely for rich students only or if not those who can afford the increasing tuition fees yearly. And since we are not that rich or should I say we are really not. So I decided to transfer my daughter in new school.
My daughter is in grade one now, so whole day class already. It's a big adjustment on her part because she needs to wake up early in the morning. After lunch she needs to go back to attend her afternoon class. Now, she has twice the number of classmates compared to the previous school. She is a shy-type person and I hope in the new environment with lots of students and classmates her shyness would be gone. I look forward to this thing and her confidence would also develop now that she is in elementary stage.
Well, good luck Kyla. One day you will read my blogs because you are already learning how to read. Many of my blog entries are about her. I was upset because she doesn't like reading. Well, I won't push her and will give her time till she decides but I will continue to remind her that reading is important and through this she will learn everything.

Baby, it's cold outside. Have you seen to your windows so they'll survive the chill? If you'd like to save yourself expensive repairs and a lot of hassle during harsh Toronto winters, here are three tips to prepare your windows for low temperatures.
1: Insulate Everything
Leave no crack unattended when it comes to winterizing your windows. Pay attention to everything from the glass to the frame to the weather stripping, and apply caulk or sealant to even the tiniest of entry points. You'd be surprised at how much of your roaring fireplace can escape through a small hole.
2: Go Green
Energy-efficient windows can significantly lower your heating bill in the winter. Not only will they prevent the wind from getting in, but they'll also keep the heat from going out. Look for windows replacement by Thermo-bilt and other similar companies to stay warm and eco-friendly this holiday season.
3: Ask The Experts
If you've tried everything else but just can't keep the cold from seeping through your paned glass, it may be time to seek professional window installation services. They have the skills and training to do what you can't, and if there's anything like a foundation problem hindering your DIY efforts, they can fix that as well.
Most homeowners don't think about protecting their windows from extreme weather until it's too late, but you don't have to be one of them. Follow these three tips to make sure your windows survive even the roughest of Canadian winters.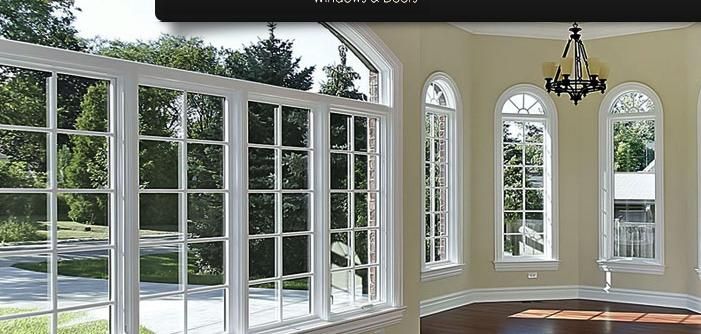 If you love eating dessert, you should consider adding s'mores (smores) in your list. I learned from my niece this food and I consider it as one of the simplest and easiest to prepare yet it can satisfy my cravings.
Graham cracker, marshmallow and chocolate (your choice) are the only ingredients you need to make a delicious s'more. I didn't know that there is National S'mores Day that is celebrated yearly on August 10 in the United States.

Here is my first S'more and for sure this won't be the last.
How to prepare
1. Break the graham cracker in half. Put chocolate bar (like Hershey's) on top of cracker,  or instead of chocolate bar you can put nutella.  Then add one big marshmallow on top of the chocolate bar. Cover it with half of graham cracker.
2. Microwave it for about 10-15 seconds or until the marshmallow starts getting bigger and melts. If you don't have microwave, you can use oven. Just be careful with the time because it could burn the graham cracker. I suggest 1-2 minutes or until marshmallow melts.