It wasn't too long ago that inside temperatures relied on the weather outside in the summer and a fireplace on the inside. Nowadays, people can depend on air conditioning and heating systems to keep their home as cool or as warm as desired. However, like anything that is so important, maintenance and occasional repairs are necessary to keep things running smoothly. In the Pittsburgh area, the northeastern climate requires a reliable heating and air conditioning system. Due diligence is required to keep systems running all year round.
In addition to standard window air conditioners and portable space heaters, today's homeowners have a number of options to choose from for temperature control including fireplaces, central heating and air conditioning, and geothermal heating. Along with the various types of heating and cooling systems, there are also a number of ways to save energy in the process. In today's ever-increasing 'green' lifestyle, saving energy is good for the homeowner and great for the planet.

Fortunately, today's heating and cooling service companies are up to the task with the latest technology and tools. Companies like Wade Heating and Cooling and other HVAC companies in the area provide top notch, reliable, professional services. Pittsburgh AC services demand that service personnel are attuned specifically to the climate in the northeastern United States. Local HVAC service personnel are trained with that in mind.
Whether facing an upcoming summer or an impending winter, the wise, astute homeowner schedules a seasonal HVAC maintenance visit in the spring or in the fall.
I'm glad this blog is working again. I was alarmed yesterday when I checked my blog and got error message. This afternoon I checked again and still error. I thought it wouldn't be fixed this day but I'm glad it's working already. I was worried because I have pending task that I need to do right away. Aside from that my earning depends on this blog so really important to access this blog. Thanks to my hosting carrier for the quick solution and hoping no more dilemmas occur.
Anyway, I'm busy tutoring my daughter everyday. Elementary level is really different compared to preschooler. Now, I'm teaching her lesson everyday because if not, she might not get her lesson clearly.
Her first long examination will start on Friday and the following week. I hope we wouldn't have any problem reviewing all her subjects. Sometimes it's hard to teach her because she doesn't listen when not in the mood. I need to make or create ways on how to make our review fun and enjoyable. In that way i'm sure she wouldn't be bored. Haist, I need patience haha. Well, good luck Kyla I know you can do it. I believe in you so have more confidence and concentrate with your examination.
When in need of Ottawa foundation repair, its better to be prepared for the process ahead. Many home owners may be shocked at what happens during a foundation repair. Here are some of the major steps that a foundation repair service may need to do for the home.
The first step is the excavation process. This is the process where machines and workers with shovels will literally remove tons of dirt to get to the foundation of the home. The ground around the circumference of the property is removed just so the foundation can have a visual examination. The foundation is then power-washed to remove all dirt and clay that has pressed on the foundation over the years. During this time, the drains to the property are checked to make sure all of them are working properly. If they are not, then water damage can easily occur against the foundation.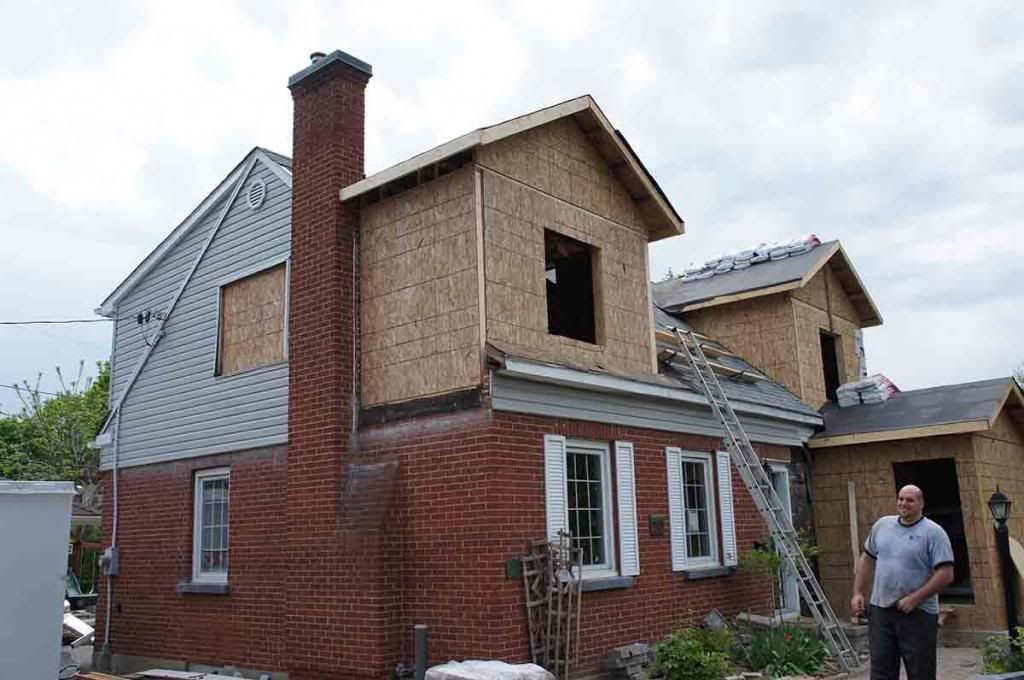 The second step is for the work-crew to physically repair the foundation. This step may take the longest time as the physical foundation integrity and any drain issues need to be directly repaired. One way to do this is slabjacking, which is when pipes are inserted into the cracks of the concrete and cement is pumped through the pipes. This helps to fill the foundation holes with repairing cement. Another method is piering. This is when a steel pier is pressed into the concrete and the ground, essentially lifting the foundation back to grade. Both the contractor and the home owner need to make the ultimate decision of what foundation repair process is the best for the property.
After this long repair process, waterproofing aids are put into the foundation. Water erosion is the number one factor to foundation debasement. Many contractors, like Renco foundation repair services and others, will place a waterproof membrane over the repaired foundation. The membrane is usually made of rubber asphalt that can stretch over the foundation to cover it from water damage. Another protective layer, usually made out of polyethylene, is wrapped around the membrane. Draining tiles are placed around these protective covers so water is moved away from the foundation.
Once this is done, the contractors make sure the property is on grade. After the grade is confirmed, landscapers help to re-pile the dirt and help to re-plant any damaged grass or plants that were around the property.
Going into the property foundation process can be quite a shock to the system. When a property owner knows what goes into the process, they can sit back and know what the professionals are doing and why they are doing it without becoming stressed.
I'm still enjoying making loom bands. My addiction began last summer (May) and now I'm still doing it regularly. I already showed some of my done bracelets and really satisfied with the result. Now, I'm enjoying making different charms. Thanks to the tutorials available online. It would be impossible for me to make one. All my works depend on the tutorials available on youtube.
Anyway, here are my recent loom bands creations. My daughter asked for some panda so I made different colors. Daughter wasn't satisfied and asked for more panda's haha. And because daughter likes guitar I also made one for her. For the second photo I made starburst headband and lastly, bow tie ponytail. Again, all the tutorials came from youtube.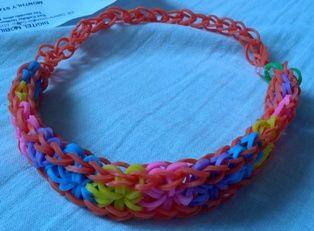 The possibilities are endless with loom bands. I thought its only for bracelets but now I have charms, hair accessories and soon will make Disney characters.
Garage doors are great when they work, but when they don't, the inconveniences can range from minor (you can't get into your garage to put things away) to major (you can't get things out of your garage). Sometimes the problems can be minor and self-addressed; in other instances, you'll need the services of a garage door Toronto company to fix the problems.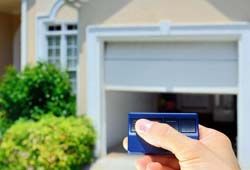 Here are a few issues you can troubleshoot and possibly fix yourself:
The garage door falls down.
If your garage door falls, rather than glides, chances are the extension springs are stretched or worn out completely, and need to be replaced.
The garage door won't stay down.
If your garage door opens on its own, and you've eliminate the possibility of a rogue remote, check the size of the extension springs. They're probably in excellent condition, but may simply be too strong. If this is the culprit, then replace the existing extension springs with lighter ones.
The garage door is lopsided.
If there is a gap on the left or right side, check the torsion and extension spring cable, as well as the pulleys. Replace any that look frayed, stretched, or otherwise worn.
The garage door remote doesn't fully function.
If your garage door remote only opens or closes your door, check the position of the camera photo eye, and make sure that the lens is clean. Also look for nearby wires or wireless transmitters, and move them further away to prevent any possible interference.
Issues that you are unable to troubleshoot or resolve yourself should be addressed by a professional garage door Mississauga company.
Congratulations to the first ever Grand Champion of The Voice Kids Philippines Lyca Gairanod. She was 9-year-old from Cavite and won a recording contract with MCA Universal, P1 million prize, house and lot from Camella Homes, musical instrument package and home appliance package.

Photo courtesy of ABS-CBN
Congrats also to the other top 4; Darren Espanto who got second highest vote, at third Juan Karlos Labajo from team Bamboo and fourth Darlene Vibares from team Lea Salonga. Both Darren and Lyca were from team Sarah Geronimo so congrats also to you coach Sarah.
Lyca's one of the performances during the grand finals. She sang Narito ako by Regine Velasquez.
video credit to A TheVoicesPhilippines
Who doesn't love bags? I think if not all but many especially women are fond of bags. In fact other women make the bag as their collection. I was surprised that many celebrities are buying expensive bags. Expensive means worth a million. Wow, for just one bag they are paying million pesos. You can buy new car for that money already. I was thinking if I will buy that kind of bag if I'm a millionaire or really wealthy person. I guess not would rather use the money in other things. Anyway, if you are addicted to bags you should check www.shopforbags.com. They have wide selection of bags and other related items.
Here are some of their bag collections.
Thank God, our electricity got back. We don't have electricity for five days because of typhoon Glenda. I think this was the longest blackout I have ever experienced in my life. Our place doesn't really affect power interruption and if happens it would last for only few hours. The five days blackout is different. It's really boring without electricity and to think it's for five days. Well, thanks to all who made it possible to bring back the electricity at the earliest time. The first news was electricity would go back in a week or more than. So, we are thankful for the rapid action of the people working to make it possible to deliver the power lines in less than a week. And before I forget aside from power interruption we don't have enough supply of water. Imagine water and electricity at the same time.
I learned from my niece that we can charge our gadgets or recharge anything to the nearest mall for free. I haven't tried but I saw many people grabbed the opportunity so even without electricity at home they can still keep in touch with their loved ones especially in abroad. In times like this we should help each other and what this mall has done is really something, I salute them for doing this thing.
Anyway, I'm not yet done with typhoon Glenda. I might share some photos of this typhoon next time. Have a safe night because another typhoon is here in the Philippines.