Archive for October, 2014
When selecting thoughtful gifts for special people in your life, pay homage to their history and contributions with some cherished keepsakes this season. Those who served in the armed forces will appreciate the thought behind military remembrances such as US Army
memorabilia, and will feel validated by the gesture.
There are some intriguing ways to use pieces of memorabilia in a clever way that might become appealing elements of the recipient's home. For example, a wooden plaque with an Army-affiliated decal can be a bit of character to place over the home's mantle. Augment this with framed pictures of those serving to bring a special tribute to the family's area. Another great gift idea could be found with a stately name plaque to go on the recipient's desk or work-space. A small military motif next to the individual's name might be the perfect touch that elevates this practical gift to becoming something truly special.
Another approach could be to use decals and patches in wooden shadowboxes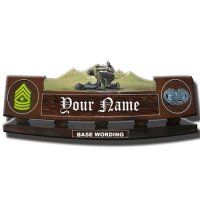 for the gifted person. This will allow the recipient to add their own special touches and pieces to create a lasting memorial to the time they spent in the military.
Military gifts are an excellent idea for the sentimental time around the holidays. This will show those that you care about that you value and honor their service, and that you cared enough to give the present some thought and attention. These will be a great solution for some tough-to-buy-for individuals.
Help!! I have so many things in mind right now. My daughter's 7th birthday is coming in two weeks (I should say less than 2 weeks). Honestly, I didn't plan it ahead. She doesn't like to have a birthday celebration. They said it's now a tradition that you need to celebrate 7th birthday. Unlike in the past that it's fine not to celebrate it. Or I said it because I didn't celebrate my 7th birthday. I don't remember that I did celebrate it.
So, just this month she decided to celebrate her birthday and the theme she wanted. Waahhh!! It is stressful. Thanks God, I already found a venue for her birthday. Its just it will be held at 10am. This is the only available time they gave to me. Regarding the food, of course the venue is responsible for the foods but I have to decide what the foods to be served. Need to do it next week. She doesn't have a cake yet. I have in my mind but it cost much. I doubt if I will pursue this cake. The budget is tight so I need to find other available cakes. Decorations, giveaways and other stuff are not yet finalized. Really stressful but I hope the party will turn memorable.
Formats which are unreadable can be converted between the files of various formats. The music can be added to the video in a conversion mode. The video can also be played on your mobile phone. For those who want to play the video you have to choose from different models and work accordingly. Preset is also changing so there is no need to worry about that. With so many portable devices you change it from one format to another easily. Files can be uploaded and then transferred directly. To know more about conversion you have to follow the guidelines.
The footage and track of sound is easily added to the video. Game play can also be added in the video by following the tutorial. The entire backdrop is made into a magical display. Freeze free videos are also added up in the video. Live streaming video and webinars can be recorded and then incorporated into the video. Home movies are made professionally without any help. To work with the 2D and 3D videos you can do the editing on your own with good quality. The parts are split into various parts and then given a complete look. The result is saved up in the two formats as desired. Usually 2D and 3D quality of work is not done at home but with given positive feedback from the software everything is possible.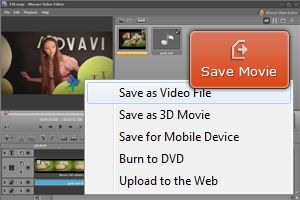 Slideshows are created in a magnificent manner that not only transforms your video but also your memories. Fragments are joined to form bigger picture and the transition is stylish in a most endeavoring way. There are so many effects that are superb in its outlook that it becomes completely undeniable to avoid them. Modifications regarding size and any other variant are easily done. You are provided with a preview as well so that after the preview if there is any need for any more transitions it can be done within seconds. The task is not at all time consuming which is the biggest advantage of the software and hence is reliable.
The surface of the video is enhancing. There is something called a pack of expansion which gives you more options of effects. If there is any mistake that needs to be corrected in the video then it can be done so without any hassles. The videos give much needed space of breathing that cannot be ignored. There are many video editing software available in the market but Movavi's software holds all the latest features within it. Read more about them from www.movavi.com/support/how-to/how-to-add-audio-to-video.html.
I was upset this morning because I saw another accident in the street. Accident in the street involving motorcycle isn't new anymore. I have seen many cases from news TV and also in real. I don't see the actual accident but after it was happened. So, just like earlier, I was riding on a jeepney, going back to the house after sending my daughter at school. I saw a motorcycle already fell in the street and a tricycle. So I assumed the two transportations were involved in the accident. Last Saturday we went to Tagaytay. Going home, I think it was past 10pm. I'm not sure of the actual location but the place is dark and I think no lights coming from poles. I saw an accident that involved motorcycle again. I didn't see the actual accident but for sure it was serious because truck was involved. I know motorcycle is convenient to use especially during traffic. I don't have one but many say its cheaper to use and suitable if you are in a rush. Sometimes you can get this just paying small amount of money as down payment. The installment is not expensive as well. These are the reason why many are convinced to use this kind of transportation. But as a user you should be responsible. Proper use of gear would really help. Don't think the street is made just for you. Don't be aggressive in the street because other big vehicles are also passing in the street. It's sad to see accident not only involving motorcycles but other vehicles because if it is serious accident could be fatal.