Archive for January, 2015
Justice for SAF 44 Fallen Heroes! Today is the National Day of Mourning for the 44 Special Action Forces. They were died during the fighting with Muslim rebels in Mamasapano, Maguindanao last January 25, 2015.

SAF group, were in the mission of getting/arresting the two terrorists; Zulkifli bin Hir, alias "Marwan", who is the most wanted terrorists list of the US Federal Bureau Investigation. He has a US$ 5 million reward on his head. And the other terrorist named Basit Usman who is a Filipino. The two belong to the Southeast Asian terrorist group Jemaah Islamiyah, which is linked to al-Qaeda's global terror network. There was a report that Marwan killed during the battle while Basit Usman still on the run.
It was a saddened day, not only for their immediate families but the whole nation is in tears. I was crying earlier when I watched Necrological services for the braved 44SAF. News said, it was a misencounter but for me it was completely massacre. They were brutally killed. How come this thing happened when there was peace negotiations between the government and Moro Islamic Liberation Front (MILF).

Sadly, we cannot bring their lives back. I hope Marwan was dead already. I hope the other terrorist, Usman will be captured very soon. Also, MILF and BIFF members participated in the clashes will be responsible on their action and bring to jail. If these happened, justice for the braved SAF44 members will be served.
I don't know personally any of the 44 SAF members but I'm extending my deepest sympathy to their surviving families on this day of mourning. Thank you all "Fallen44" for doing your job, for defending and for serving our country with all your heart.
I'm sure everyone is excited; today 88 contestants from around the world will compete for Miss Universe title. This is the 63rd Annual Miss Universe Pageant happening from the FIU Arena in Doral-Miami.
I hope our very own Mary Jean Lastimosa will get the crown. She is 27 from North Cotabato. With her height of 5'9", beauty and intellectual, I'm praying the Philippines will win this time.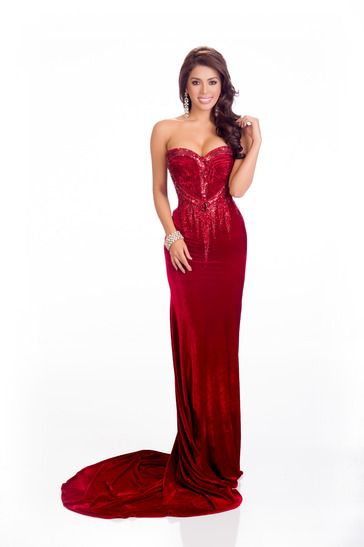 About Mary Jean (MJ) Lastimosa
 – a beauty queen with solid obsession for charity and public service. Born in a war-torn province with political insurgencies, she learned the values of bravery and became determined to excel in school. Her surroundings did not stop her from pursuing her passion for dancing, music and performance arts. This also encouraged her to work under the city government to work on education and child welfare projects. She took on the challenging course of Computer Engineering with the help of three scholarships and graduated with flying colors. Faith brought her to a different path and led her to be a successful entrepreneur and a beauty queen.
About the crown: Designed by Diamonds International Corporation
                                                                                    – Total weight – 411 grams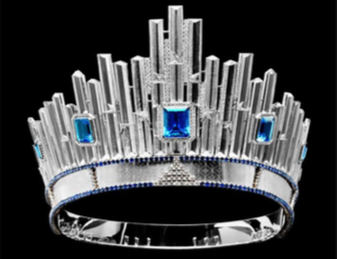 – An estimated value of $300,000
– 33 natural, translucent and colorless Bohemian crystals, cut, polished and metalized on the
rear side to enhance light reflection
– 5 large light blue topaz stones, symbolizing strength and loyalty, each weighing 18.6 karats
– 198 dark blue sapphire stones, symbolizing faith and wisdom weighing a total of 29.7 karats
– Encrusted with 311 small polished diamonds, weighing a total of 10.37 karats
– Base consists of 18-karat white gold strip that is 2 cm tall, 0.5 mm thick weighing 220 grams
– Case made from the highest quality Italian leather
Info and photos credit – Miss Universe
Owning a yacht can be quite pleasurable, especially when it comes to planning fun events with family members and friends. Nothing beats a party invitation that mentions "yachting" as part of the planned activities! However, owning a yacht, or any kind of boat for that matter, isn't just about fun – it's also about responsibility. Like a car or a motorcycle, you may find that your yacht will need regular maintenance and perhaps even some repairs in order to keep it in excellent running condition.
For suspected leaks, yacht appliances will include the necessary tools to remove rust, special sealants, new pieces of wood and fiberglass if necessary, and finally paint to ensure a smooth, consistent-looking finish. Finding a leak can take a bit of time, but fortunately it's a relatively easy task – simply look for signs of moisture, such as rusty tools, soft wood, or mold.
For corrosion, special yacht sealants and paints will do the job at helping you to keep the worst of the environment's minerals and salts from causing more than minor cosmetic damage.
And for more tricky repairs, such as problems with angling sails, steering the boat, or keeping the motor going, you can always contact a reputable yacht repair company for their services.
Here in the Philippines, everyone is excited because of Pope Francis coming. He is expected to arrive in PH, tomorrow at around 5:45 in the afternoon and will stay in the country until January 19 (Monday). How I wish to see him in person but I'm away in Manila. There are different activities and masses to be held in different places.
Aside from Manila, he will go to Tacloban on Saturday to meet those people affected of Typhoon Yolanda way back November 2013. Pope Francis will have a lunch with selected 30 victims of Typhoon and earthquake in Bohol.
I really wanted to be part of any of his itinerary. It would be a blessing but it's impossible for me and daughter to see the pope in person. My daughter took a chance to have a picture with his standee, which we saw in her school. How I desire this is real and my daughter is actually holding Pope Francis.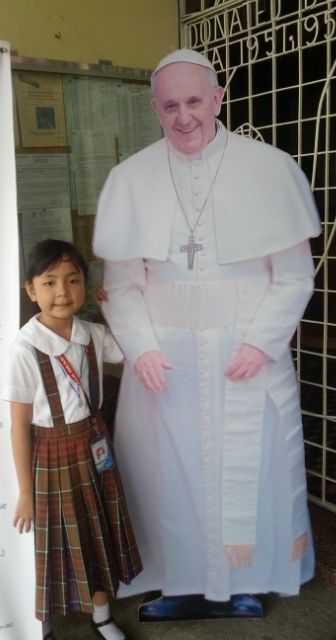 Let us pray that the visit of Pope Francis in the PH will be a successful and peaceful one. I heard first typhoon for this year is coming tomorrow so I'm praying it won't affect papal visit. Let us pray for the safety of Pope Francis. I hope after the visit we will all embody mercy and compassion in our day to day living.
People who are into punk styles often wonder where they can get the best selection of clothes, shoes, accessories, and more. Because local markets may not have the full range that punk fans appreciate, they may have to improvise or wait until they go shopping in a larger market. However, when they want their punk clothes, shoes, and more to be delivered to their homes without their having to go
shopping in bigger cities, people can click here and shop online. They can check out the full range of shirts, pants, shoes, and accessories that fit their style and also fit their budget.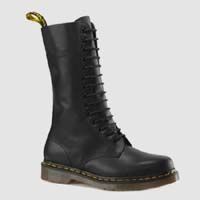 Some people want to wear brands that show their preference for certain bands. This website has a link that people can click to check out the list of band-related wares for sale online. They can also buy music, studs, jewelry, and other wares that can complete their look and help them enjoy their punk lifestyle all the more. If they want to buy for others who enjoy the punk lifestyle and fashion, yet do not know for sure what to buy, they can buy these individuals gift certificates to use online. They can also check out the featured products that
the website makes available on a daily basis.
Punk fashion can be exciting and fun to wear. People can buy clothing, shoes, studs, music, and more by shopping on the website and checking out the full line of punk-related wares available today.
Next month the domain of my other blog will be expiring. I am thinking if I will renew the domain or not. The reason why I am doing this stuff is because I wanted to earn. Since the other blog is not compensating enough, I'm thinking to shut it off. All in all I'm managing six blogs and it's not easy to do it. Sometimes, I only care to visit this blog because this one receives job compared to the rest of my blogs.
Renewal of domain in godaddy isn't cheap. There is no code or coupon to use and we all wanted to get discount in order to save some bucks or lower the amount of renewal. I don't think its right to continue the blog. I'm thinking where to get the renewal fee since it has no compensation at all.
Anyway, I still have few days to go before the expiration. I will think further if I'm going to renew or not, if worth it to maintain the blog or not.  God bless everyone!
One of the most enjoyable home features that people can hope for is a home sauna. For those who are looking to purchase a home with a sauna, or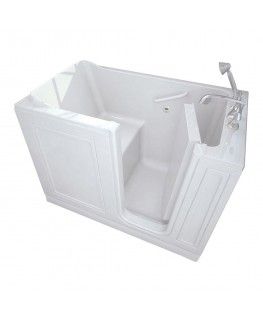 want to have a new one installed, having quality equipment to help the sauna function is very important. One company that sells quality sauna equipment is the Steam Sauna Depot, which sells all of the equipment that you could need to make your sauna run properly.
Some of the most common products that the company sells are steam generators, which help to prepare the steam and warm air used in saunas. The types of generators that they sell include continuous steam generators, which are designed to meet the needs of any home or commercial sauna. Beyond equipment for the sauna, the company also sells bathtubs, showers, and other bathroom accessories, which can help anyone create their dream home bathroom. The company also provides a good warranty program for bigger purchases, which helps to ensure that your products will be functional and efficient for years to come.
If you are in need of sauna equipment, it would be a good idea to click here to visit the Steam Sauna Depot website. At the website you can learn about all of the products that the company sells and order what you need online. The company also has a dedicated customer service staff to assist you with any questions that you have.
2014 had been good to me. Honestly, I have so many material things that I wanted to get. I didn't get them all but it doesn't mean I should be sorry for last year. Still there are many things that I should be thankful other than material things.
Fast recovering of my mother from an illness. Just to give you an idea. Last December 2013, my mother was diagnosed with an unexpected illness. The only thing for her to survive was blood transfusion. She needed about 4-5 bags on her first confinement. By the end of January 2014, she then admitted to hospital for second blood transfusion. March 2014 was her third confinement. For a week of confinement she didn't get the blood that she needed because of some conflict. Her hemoglobin was going low. The hospital didn't advice us to bring my mother in another hospital knowing that they don't have an apparatus to treat my mother.
The family decided to transfer my mother in St. Luke's Hospital. We know that this hospital is not cheap and it will cost much. But we didn't think of the money but the life of my mother. She was already 50-50. The family here wasn't capable enough to pay the expenses. Good thing I have sisters abroad so they were the one who paid for all the hospital expenses. For almost 2 weeks of confinement my mother felt a little better already. Her hemoglobin went up to 5 compared when we brought her that was only 2.7 From time to time we bring her in St. Luke's for follow-up check up. The last time was this month and we were happy because her hemoglobin was already 12 something. This is really a huge blessing that the family should be thankful. Her attending physician even says that looks like a miracle happened. And we owed that miracle to God.
Another reason to thankful for 2014 was my daughter's 7th birthday. I wasn't planning anything because I admit I don't have enough money to celebrate a birthday party. My sisters abroad and their families helped me in everything especially financial. I will consider this as a huge indebtedness for all your kindness. I hope I could repay back for all the things that you have done to me and my daughter. Shame on me that I couldn't provide all the things my daughter needs. All thanks to my family because my daughter and I are living comfortably. Comfortably in the sense that we eat 3x a day. We have shelter and we get basic necessities for free. My daughter even studying in a private school, thanks to my niece. We don't get everything but all the things that we are experiencing and receiving from day to day are already a blessing.
I'm thankful for all the tasks i received in all my blogs. 2014 wasn't good enough compared last 2013. But fortunate because all my blogs are online and hope this year would be a profitable one. I know blogging is not yet over and I'm optimistic that this year advertisers will be good enough to the bloggers. 
I hope it's not too much to ask this 2015. I'm praying that God has something in store for me this brand new year. I know I should do something to make everything happens. Please God guide me and help me in everything that I will do and hope my 2015 would be a productive year. It would be better if I will provide all our needs without the help of other people. Please guide me and lead the way. Above all please make my family free from sickness.