It's nice to wake up hearing the good news that Mary Jane Veloso was spared from execution.  God is good! Thank you Lord for hearing our prayers indeed answered prayers. I don't know Mary Jane personally but when I heard this execution I included her in my prayers for the past days. And last night my only prayers were for her to be spared in this execution and it happened.

We Filipinos are grateful, thank you to the president of Indonesia for giving Mary Jane another chance to prove her innocence, thank you President Pnoy and the whole government for helping Mary Jane. Above all I think the prayers of all the Filipinos made this thing possible.

The battle is not yet over and Mary Jane still needs to prove her innocence on drug trafficking. But giving her temporary reprieve is a good sign that there is a chance for her to live a normal life again. In time, I know she will go back in the Philippines where she belongs and live freely with her family. I believe she was a victim of human trafficking so let us continue our prayers for Mary Jane Veloso, she deserves our prayers.

Veloso was born to a poor family in Cabanatuan, Nueva Ecija, Philippines. She is the youngest of five siblings. She and her husband married when she was 17 but separated later. They have two sons, aged 12 and 6.
Mary Jane Veloso was arrested and sentenced to death in Indonesia in April 2010 for allegedly smuggling 2.6 kilograms of heroin in a suitcase.
Though no one likes to talk about it, death is an inevitable end to life. Imagining yourself old and grey in some distant future is all too easy, but the reality is that death can strike at a time that you least expect it. Planning for this is definitely not something you have to get started on, but preparing for it will help to ensure that you and your loved ones can deal with the consequences.
No one can ever be properly prepared to die, but insurance was designed to make sure that your financial house could be in order when this does occur. If you want to get life insurance, then it helps to get it sooner rather than later. The younger and healthier you are at the time you insure, the better your rates will be. By getting started young, you can begin your journey forward without worrying about some fateful event tearing your family apart.
Getting the Best Premiums
When you are looking to get the best premiums on your life insurance, there is no better time than now. The longer you wait, the higher those premiums will go. The truth is that the older you are the higher the risk you are for death. This is why premiums will continue to go up each and every year. If you get the right policy, you can lock in rates for some time, keeping them at a reasonable level as you age. Eventually your age will catch up to you, but for the foreseeable future you can keep those rates at a good level.
Being At Your Best Health
Being in good health is another great way to keep your life insurance policy affordable. If you follow a healthy lifestyle and stay in good health then your rates will be much lower than someone who does not. Take the chance to get an insurance policy while you are still in good health to lock in the best rates available.
Benefits Still Matter
Of course, there are those who believe that just because they are single means that they do not need insurance coverage. This could not be further from the truth. Simply getting buried in today's world costs quite a bit of money and most of the time you still have someone you are leaving behind. Whether it is your siblings, parents, or another loved one that might be left behind, make sure that they have the money they need to settle your debts and cover your funeral expenses.
Death is not a subject that anyone wants to talk about, but it is a natural part of the cycle. Getting life insurance can help you feel secure that you are protected should something unexpected occur. In the meantime, you can go about living your life without the fear that you will be leaving behind a large bill to pay.
Getting life insurance now will help give you a firm foundation. When you go, your loved ones will have enough to deal with emotionally. Don't leave them with an extra financial burden too.
Thankful our internet is back. Last time I wrote about slow internet connection we have been experiencing for a week. Yesterday, technicians from our internet provider came in the house and checked it. They said the problem was the modem we are using. Gladly, they are ready from any issues. So after changing the modem our connection works perfectly fine. I'm thankful because everything is back to normal. Now, I can do my online stuff without any dilemma. I miss doing blog hop so I finally I can do it now. Hope no more issue will come up because I really need not just internet but fast internet connection.
And because the internet connection at home is really bad, I need to rent in a computer shop. When we got back from vacation last Holy Week, I noticed our connection was bad. It was Sunday and until last night (Tuesday), I can't access almost all the websites. I haven't checked if the connection is good today.
I decided to rent computer in order to finish my task online. I have pending jobs and need to do it as soon as possible. I have no other way but to rent a computer and do my task outside. It's always convenient to work inside the house because I can access easily all my files. Oh well, this thing happens once in a while so no reason to complain.
Anyway, I doubt that the reason of slow connection in the house was because of typhoon Chedeng. We're not really affected so there's no reason to blame Chedeng.  I just saw this morning that our internet provider was asking for payment before April 1. Today is already April 8, so I guess that's the reason why connection is really bad. Good thing they didn't cut the line but still it's no good.
Before heading here (computer shop) I dropped in our internet provider and paid our due bill. I hope when I get home later, everything is all right and fast connection will get back.

Tired of slipping and sliding across tile or wood floors every time you step inside your restaurant? Do your workers absolutely hate the time and effort it takes to clean carpeted floors in your dining room every night? While you might think industrial flooring is too expensive for your restaurant, today is a good time to look at some of the benefits of this flooring option.
Easy to Install
Some shoppers worry that installing commercial

flooring is just too hard. They think that hiring someone to do the job will eat into their budgets and that they can't possibly do the job themselves. Nearly anyone can install this type of flooring, especially those who opt for locking tiles. The tiles come in larger pieces that fit and lock together to keep the individual pieces from moving or slipping. You can install the pieces in your back room or in the front of your restaurant in just a few short hours.
Nonslip and More
Traditional flooring options are best suited for residential homes and not commercial properties. The flooring products you'll find at JCH International and from other companies are perfect for commercial applications. Carpet tiles feature a thick backing that sticks to the
floor and won't move or shift, and tile keeps your workers safely on their feet. When you shop for new flooring today for your restaurant, you can save money and reduce the risk of your employees injuring themselves on the job.
I know it's a bit late but still I would like to greet my niece, belated happy birthday. I wish you good health and may you fulfill all your dreams in the coming years. We missed you already. Hope you will go back in the Philippines very soon. Good luck in everything and take care always.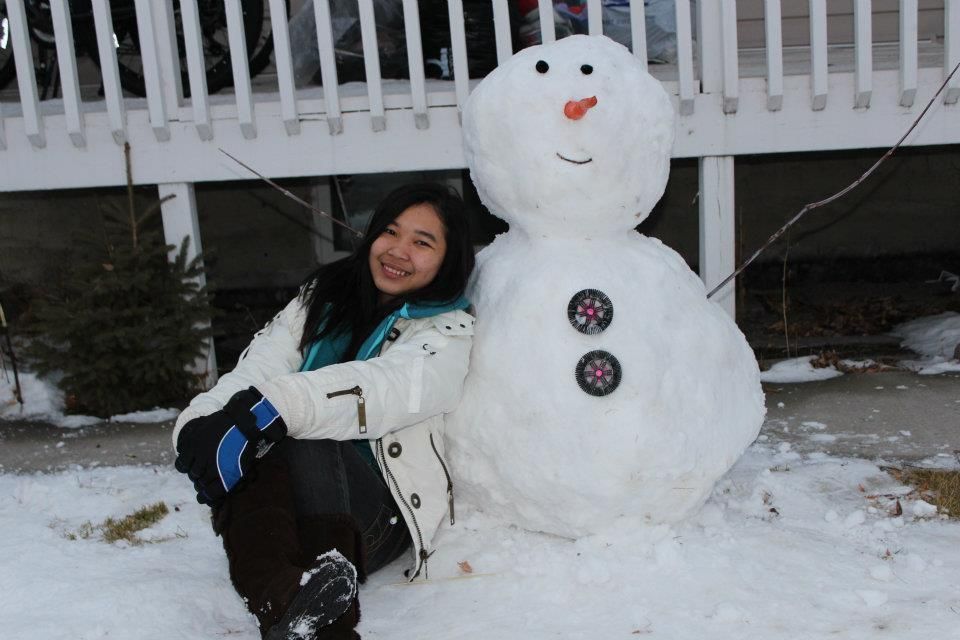 Monogramming isn't new to the fashion world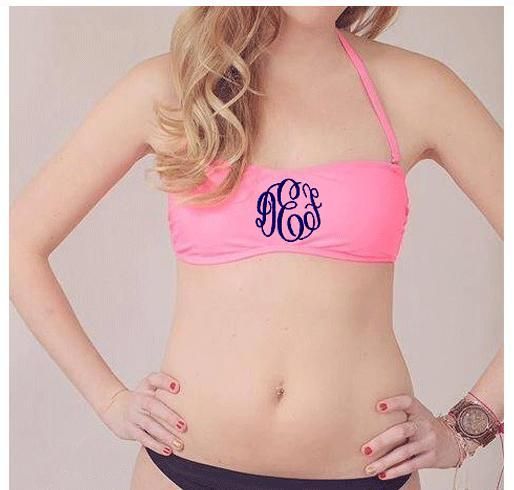 but it's certainly one of the most exciting aspects of the online customization revolution. In an era where everything is mass-produced and consumed by a billions-wide audience of online shoppers, the concept of monogramming counters the mundane with uniqueness and personalization. The quality of the products and the depth of the product line always determines the success of any store that offers online monogramming products.
Thousands strong product lines
Many stores have mastered monogramming by offering just about any product you can imagine for customization. Apparel is one of the most obvious choices for any type of monogramming service. By selecting jackets and jeans and stamping them with your own personal name or word, you make them your own and bring uniqueness into your own personal world of fashion. Millions have already discovered the fun of this.
Speed of order
No one wants to wait forever for monogrammed items. The production speed counts. While it's important to give an online store a chance to do the job thoroughly and right, it's also preferable to select a store that has express shipping options and the products you want already on hand for monogramming. Without that, it can be a long time between an order and the arrival of the order. Monogramming is fun to do for any fashion items and monogrammed items make remarkably fun and unique gifts for loved ones. Just click to learn more.
Robberies in our neighborhood are really alarming. Couple of months ago, neighbor's house at the back of our house had been a victim. Money and jewelries were the things got from them. I think this was the first case of robbery in our neighborhood. Then, months later other houses experienced robbery. For a long time the robbery cases have been stopped. I thought the problem was solved already but recently, the thieves attacked again and entered the newly built house in our neighborhood.
Well, this thing happens not only in our place but I'm sure in other places because I heard this kind of problem in the news. So it's important that our house is safe all the time from these thieves.
We have sliding doors in the house but, I think for 4 years it was just sliding door without any safety thing like door grills. I'm glad because my sister (owned the house were I lived) decided to have door grills. Actually, we have door grills already even before the sliding doors were set up but my sister didn't like the design so she decided not to have door grills that time. But it took more than 4 years before she decided to have grills. I guess it's because of the robbery incidents happening in our place.
Anyhow, for sure it would be hard for the thieves to enter the house now. I knew it's not the only thing to make the house safe but at least having door grills making me feel secured.

Old post copied from my deleted blog