Aside from ironing clothes, I find laundering difficult task to do. Although we have washing machine in the house still it is a tiring one. We don't have hose directly to the machine so; we need to put water manually. Then after the cycle complicated, we need to rinse it. I don't normally rinse the clothes in the machine and do it manually. So it's really tiring task for me. Good thing, my sister bought automatic washing machine from Electrolux. This machine is really nice and you won't do anything. Just put the clothes inside the machine, put little soap and select the program you want like setting the temperature and how you want your clothes to wash. You don't need to do anything and just wait for your clothes to finish washing and hang the clothes after. Automatic washing machine saves much of my time and I can do other house tasks while the machine is washing.
These days, many stamp collectors are interested in optimizing their collection with additional stamps. If this is the case for you, it's important to note that you can now purchase stamps online. In addition to enabling you to make your purchases from the comfort and privacy of your home, being able to buy stamps online can save time that you would have otherwise spent fighting traffic and standing in line within a physical store. To learn how to make prudent purchasing decisions in the online realm, follow these instructions:
1. Find The Ideal Keywords.
Finding the ideal keywords is your first step to online purchases. A key phrase like "Buy Collector Stamps Online" should work perfectly. After you enter this key phrase and hit your "enter" key, you'll be led to a new screen featuring a plethora of hyperlinks that you can select in order to learn more about independent sellers. When you start selecting from this list, be sure to keep the professionals of Bruce MacDonald in mind. This company offers a wide range of stamps that would be a wonderful addition to your collection.
2. Research The Company.
Once you've found several companies that sell stamps, your next task is to research the companies to see if they are reputable. The internet makes this very easy by enabling you to carefully study the data found in a company's website. Additionally, you can read the information found in online reviews about a stamp collection company to determine if they have the type of positive reputation that would warrant you purchasing their products. Finally, the Better Business Bureau (BBB) is a wonderful online resource that you can utilize in order to learn more about a specific stamp collection company.
Conclusion
If you're serious about finding excellent stamps to add to your collection, you should know that you can shop online to obtain the great products that you want. To make the most of your online shopping endeavors, be sure that you enter the right keywords and research the stamp collection company thoroughly. Good luck!
I can't remember the last time I watched Korean series. I'm an avid fan of Korean whether series or movies. I used to watch on tablet but I think the application isn't working already. In the app that I used before I normally downloaded first the episodes and watch them later. Now, I don't think it's possible already. Well, I haven't tried it for a long time because the tablet I had was broken. I made a post of this app long time ago and I received comments that the app isn't performing well but I'm not sure because I can't open the tablet and I have the app there.
Aside from tablet I also watch Korean series on television. I like to watch it on big screen and besides I need to read the translation so I need a bigger one. I have DVD's but the player wasn't working for a long time. It gave me CD error or no CD inserted something like that. The tablet was broken and dilemma in DVD player, oh my why o why not working at the same time. If not on tablet or TV, I don't think I will see K series in other gadgets. I'm late already what's hot and new K series, should find time to bring DVD player in the technician because I'm really missing Korean series.
Everyone likes a smooth chin, but sometimes it can seem impossible without million-dollar products and hands as steady as a rock. The good news is that a close shave can be yours even if you don't have the funds to shell out for a professional barbershop visit or luxury shaving kit. Here are just four ways to cut a little closer to the grain.
1. Moisturize Your Skin
This is a very basic step that's nonetheless skipped by a lot of men. If you don't want your razor getting clogged or jarred off-course by dead skin cells, it's important to wash, exfoliate and hydrate your face on a regular basis. You may even want to start using lotion if you have especially dry or rough skin.
2. Buy the Right Tools
You don't have to spend hundreds of dollars on it, but a good, high-quality razor can make a difference in how you shave. You might even decide to splurge for things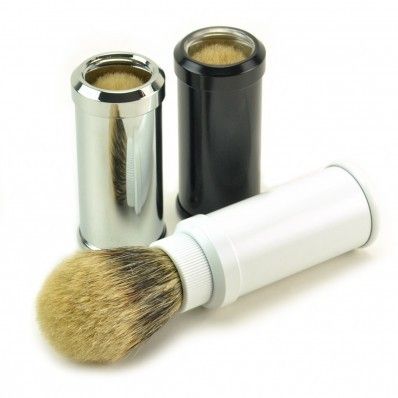 like shaving brushes and special shaving gels for a maximum amount of hair removal. The more resources you have at your disposal, the better your shave will be.
3. Take a Shower
According to dermatologists, the right time to shave is just after a shower. Your skin will be nice and soft from a combination of heat, soap and moisture, and your follicles will be open and receptive to change. Whatever you do, never shave dry. You'll traumatize your razor and your pores both.
4. Know the Facts
It doesn't actually matter if you shave with or against the grain. Shaving repeatedly over the same area, however, is guaranteed to irritate your skin. If you want the closest shave possible, throw out all the old wives' tales and focus on the science of a smooth chin.
These are just four tips for a better, closer shave. Don't be discouraged if it takes you awhile to get the hang of it. A lot of men need consistent practice before being able to see the results on their face.

For our dinner I cooked sinigang na manok (sinigang is very popular Filipino soup). I think I already cooked this dish but for sure with the help of my mother. Earlier, I made all by myself. For me it's a big accomplishment, hahah! I do bake but not professional and sometimes cook dishes but always have this negative thinking that whoever eats won't like it. Anyway, back to sinigang, I'm happy because my daughter was the one to taste it and she liked it. We all know that sinigang has sour taste; my daughter likes it and even singing asim kilig, commercial of knorr sinigang. Sorry I don't have the photo of my sinigang na manok but indeed tasted good.
Here's what I used: onion, tomatoes, chicken, salt (I like to put fish sauce but not available), pepper, water, string beans, radish, kangkong (river spinach), siling haba (long chili) and knorr sinigang mix.
First sauté onion and when translucent add tomatoes until cooked. Add chicken and let it cook for awhile until it changed color to slightly brown. Add water and season with salt and pepper. Put knorr sinigang mix as well and let it simmer. When the chicken is cooked, its time to add the vegetables; string beans, radish, siling haba and put kangkong last maybe a minute before you turn off the fire.
For sure this is not the last time I will be cooking sinigang since my daughter likes it. And the next time I will make sure to take photo of my sinigang.