Hallohallomall is one of my favorite online stores. The first time I purchased an item online was with this site and I got the item for free. Yes, for free because in this site you can buy even without money. You actually get points every time you visit the site but of course you need to be a member of this online site. You can get more points by visiting the site regularly and play with double your points. The points are good as cash. One point is equivalent to one peso. I think I got 5-8 items from this site without spending any cents.
Well, I didn't visit the site for a long time already because they changed their policy on giving points. It's hard to earn points so I stopped visiting the site. Not so long ago, I got email from them saying I can earn points and use them to buy an item. I didn't open the site right away because I'm too busy with other stuff but today I visited the site and accumulated 7 points, meaning Php7 for today. They also giving bonus if you visit the site for 20x each month, they will give additional 100 points so this is Php100. I'm excited to get more points again and purchase more items from hallohallomall.

These days, many water monitoring companies are interested in attaining greater levels of success than ever before. If you're ready to ensure that your company becomes bigger and better than ever, know that there are numerous paths you can take to arrive at the desired destination. In many cases, simply implementing a few key strategies is all it takes to get your water monitoring company on the path to profound success. Here are three key strategies you should try:
1. Get A Great Conductivity Meter.
For your water monitoring company to function properly, you'll always be in need of high quality meters. With that idea in mind, you need to make sure you're purchasing the best conductivity meter on the block. Once you start searching for the perfect product provider from which to obtain your meter, consider the professionals of McNab Inc. With extensive experience helping business owners like you find the ideal meter, this company can offer you the customized, customer-centered care you need and deserve.
2. Get Into Digital Marketing.
In addition to purchasing great conductivity meters to get your water monitoring company growing, be sure that you're investing in digital marketing efforts. This strategy will help ensure that more and more members of your target market are constantly learning about all of the awesome products and/or services that you offer. A great digital marketing company will typically be able to offer you a holistic array of advertising services that work in tandem to generate optimal visibility and conversion. Some of the online advertising services provided will typically be:
• link building
• research and analytics
• local SEO
• social media marketing
• search engine marketing
• online reputation management
3. Make Wellness Integral To Your Daily Life.
As you probably know, many if not most people go on a "health kick" every now and again. However, most of these individuals do not make good health habits an integral part of their lifestyles. This is unfortunate because individuals who make positive, permanent changes that facilitate health will live longer, experience greater levels of energy, manage their weight more efficiently, and fight disease more effectively. In recognizing these realities, it's a good idea for you to make wellness integral to your daily life if you're serious about functioning optimally while building your water monitoring company.
Conclusion
If you run a water monitoring company and are ready to see it excel like never before, be sure that you are taking steps towards making it happen. One of the best ways to make your professional vision of company excellence a reality is to implement some of the success strategies outlined in the previous paragraphs. By investing in great conductivity meters, attaining quality online marketing services, and making your health a priority, you'll likely find that your water monitoring company becomes bigger and better than ever!
One of my favorite Filipino salads is Chicken Macaroni Salad. This salad is best served in any occasions but you can enjoy this everyday as an appetizer or food for merienda. Recently, I made my own version of chicken macaroni salad; here are the ingredients and how to make it.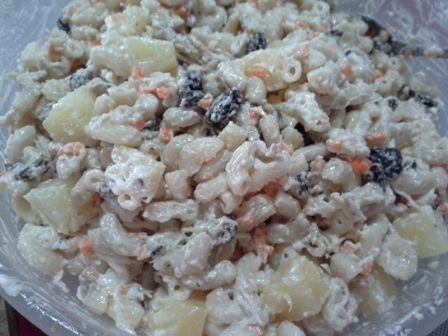 Ingredients
Elbow Macaroni
Mayonnaise
Chicken
Carrot
Raisin
Pineapple tidbits
Onion
Salt and pepper to taste
How to make:
1. Cook elbow macaroni according to package directions. Drain and set aside.
2. Bring water to a boil. Once boiling, add salt and chicken. Cook the chicken until done. Drain the water and let the chicken cool. Discard the bone from the chicken and then shred the chicken meat using hands.
3. In a large mixing bowl combine all the ingredients; elbow macaroni, shredded chicken and the rest of the ingredients. Season with salt and pepper to taste. Mix well.
4. Cover the mixing bowl, refrigerate for at least an hour before serving.
5. Transfer to a plate and enjoy
I saw in other chicken macaroni salad recipe that they add cheese, I didn't put but will try to add next time. I will see if cheese would make the salad delicious. I have tasted other macaroni salad and instead of chicken, they add ham, tomatoes, lettuce, pineapple tidbits, mayonnaise and salt and pepper to taste. I must say macaroni salad is best if you choose the right mayonnaise, so add the best mayonnaise that you could find. I add the leading mayonnaise available in the market but it didn't taste good for me so I add other mayonnaise brand.
A vintage watch is a piece that can add beauty to any collection, or it can be a lovely accessory that is worn each day or on special occasions. When searching for vintage style watches, there are a few tips to keep in mind so that you get the best piece possible.
The word vintage doesn't have to mean that the watch has a lot of rust on it or that it's broken. While the watch might be older, it can still have a stunning appearance that looks like a new watch. Don't go into a store to buy anything without examining the piece first. Pay attention to the price of the watch as some sellers will try to say that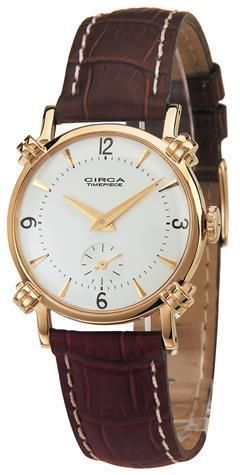 a watch is vintage only to get more money from the buyer. A few details can be added to any watch to make it look older than what it is, so you need to know how to spot a fake among the real watches. Consider reading a book about vintage watches so that you know what to look for instead of walking into a situation blind.
Find a group of people who enjoy vintage
watches as much as you. If you can talk to others about what you collect and what you like to wear on the wrist, then you will begin to notice subtle differences in vintage designs. If you are unsure of the watch, then contact the company that made it to see if the company is in business or if the year of creation is true to what is being claimed by the seller. The maker of the watch should be able to give you details about the calibration and the number of pieces that were produced in that series. This is a sign of the watch being true to form.
If you have found a watch but are still unsure of whether it's vintage or not, consider talking to a watchmaker. This is someone who can examine the finer details of the piece. After examining the watch, the maker can give you the facts you need to determine if it's vintage or simply an accessory trying to be older.
For a long time I haven't watching korean series. I think the last time was September last year. There was problem with the app I used in watching korean drama. Well, good to know dramacool.com, because of this site I can watch korean drama again. Not just Korean but they offer other Asian series/movies like Chinese, Hong Kong, Japanese and Taiwanese. Dramacool is easy to use and I can watch the series even offline. Unlike the previous site I used I don't need to download any app. I just need to visit dramacool.com, search for the drama then watch it directly or download the episodes. I prefer to download first all the episodes and watch them later. So even without internet I am able to watch my favorite korean series anywhere I go. Usually, while waiting for my daughter at school, before going to bed and during my free time. Haist, good to learn about dramacool.com, I'm really missing Korean drama. The first korean I have watched in this site was The Thorn Birds, not a new drama (2011) but this one is nice to watch. One woman forsakes her love and family for her ambition while another woman embraces with love all that the former had left behind. Recommended this drama if you are looking for a melodrama and romance. Anyway, after this series, second to the list is Love Story in Harvard. A friend recommended this drama; I already downloaded 3 episodes but haven't started watching them. I will do it as soon as I have free time. Thanks to dramacool.com recommended website if you are looking for a site to watch Asian series.
Employees who work in the kitchen or serve food can expect to suffer the occasional spill. When you want to minimize your corporate dry cleaning bill, you may invest in apparel that will keep your employees' uniforms as clean as possible during a shift. Extras like restaurant aprons can protect your workers' clothing while still allowing them to look stylish. These extras also serve a practical function while the people
wearing them serve table or work in the kitchens.
When you choose apparel like aprons for your wait staff, you provide them with a piece of apparel that covers their uniforms and also acts as a complement to their ensembles. The aprons can be color coordinated and also emblazoned with your logo or corporate name. Likewise, the aprons can have pockets in them so the wait staff has a place to put their pens, order pads, tips, and other items that they need to have on hand during a shift. The apron looks stylish while serving a practical function.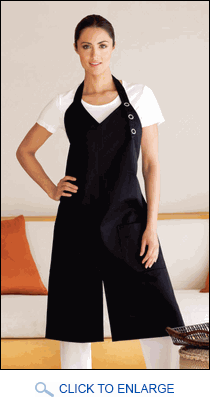 The aprons you choose for your kitchen staff can likewise be made in your corporate colors and have your logo or business name on them. However, the aprons for kitchen wait staff may be sturdier and more stain resistant than the ones worn by your front of the house wait staff. Your cooks and dishwashers will come into contact with grease, water, soap, food, drinks, and other debris throughout a shift. You may find it necessary to provide them with a covering so that they do not damage their work shirts and pants. An apron designed for kitchen wear can serve this purpose.
When it comes to choosing shirts and pants for your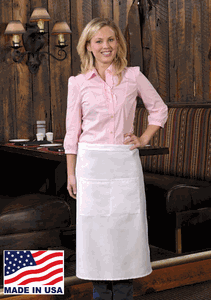 front and back of the house staff, you want them to coordinate with the rest of your business. Your host staff, for example, may have shirts that have certain embroidery and feature certain colors. Your front desk staff likewise may have button-down shirts that are emblazoned with your corporate design. While the kitchen staff must wear shirts and pants that suit their occupation, you can still order uniforms that complement those worn by other employees. Uniforms that have the same color scheme present a unified appearance to others who may be visiting your business for the first time. You can order uniforms and accessories for all of your staff when you shop online.
My Eon Visa Debit Card was expired last May 2015. Good thing it's not hard to replace the card. You only need to visit the nearest UnionBank near you. Present two valid Identification cards and pay Php 150. Wait for 1-2 weeks. In my case; I got my card exactly one week. My eon card has been my partner for so many years, well since I started my online job. I received my payment from my online tasks and use it in my shopping purchase. Eon card doesn't need maintaining balance so you can consume all your money. You just need to pay the annual fee of Php350 not sure though if the fee is still the same.
Features and Benefits  (copied from Unionbank site)

The EON Visa Debit Card is UnionBank's Internet-based deposit account. It allows you to do absolutely all your banking transactions with a click of a mouse. You can even make electronic fund transfers to any bank in the country — anytime, anywhere!
The fastest and most convenient way to bank
No branches. No passbooks or checkbooks. No transaction slips. No time wasted. Do your banking transaction in 60 seconds at home, or anywhere in the world where you have Internet access.
No minimum balance to maintain!
Transfer funds from your EON account to another UnionBank account or any other bank account in the Philippines
EON is the country's first electronic fund transfer facility among other banks. All you need to do is specify the bank, the beneficiary or account holder's name and his /her account number and you're all set!
Pay your bills online
Just enter your billing details – the corresponding reference number and the amount to be paid. You will receive a confirmation number as your receipt for every payment made.
Make balance inquiries
Get account summaries including transaction details. Monitoring your account has never been this easy.
It's summer, the perfect time to deck yourself out. When you feel like a little dazzle and you want to accessorize, Dabby Reid is here for you. Browse a broad assortment of pearls, necklaces, bracelets, and earrings. Whether you simply want to treat yourself or you have a special occasion, find out what Dabby Reid has to offer you.
Find a Hue that Works for You
When it comes to choosing jewelry, it's all about finding your favorite style. Color is everything. You either want your accessories to complement your natural coloring and clothing or you want a bold contrast. Warm colors can really heat things up or you can bring down the temperatures with something in a cool shade. Pick black and neutral colors when you want versatile jewelry that will go with anything you pull out of the closet. It's all about finding the jewelry you love in a beautiful hue that will make the most of the moment.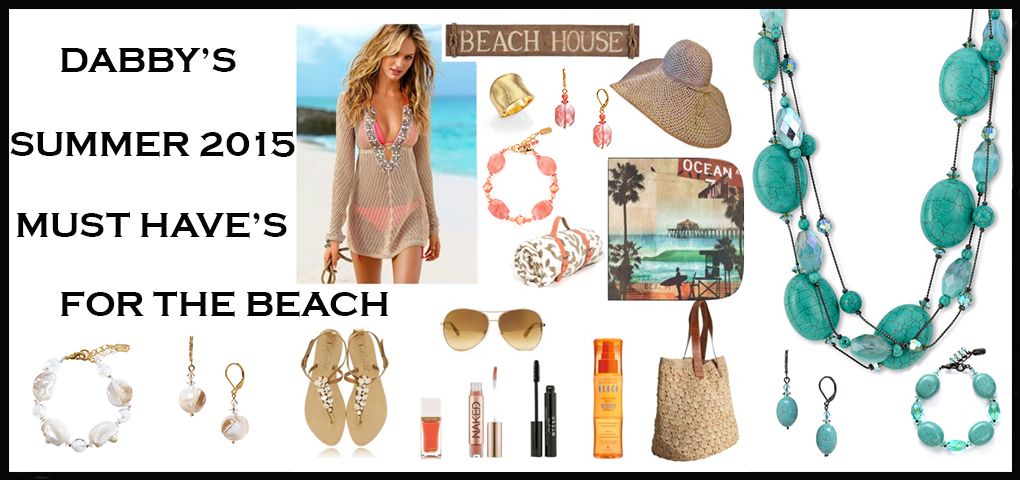 Get Ready to Hit the Beach
You're ready to take off for a vacation or want to spend the day at the beach. As you look forward to sun, surf, and sand, make sure you look your best. A bracelet, necklace or set of earrings from Dabby Reid can make your day complete. Watch your jewelry catch the light while you walk along the sand or dress up your beach garb with that perfect accessory. Every woman deserves to feel beautiful, to dress herself up, and be treated like a queen. Dabby Reid knows how to make jewelry that will light a fire in your heart every time that you put it on. Take a look at your reflection, watch the reaction of others, and allow yourself to shine.
Go Understated or Overboard
It's up to you to make the most of Dabby Reid's jewelry. You can choose a subtle piece, such as a bracelet that dresses your arm and adds a little spice to your simple dress. Go all the way with a complete set of jewelry that will shimmer against your skin when you are ready for a night out on the town. Dabby Reid has an assortment that is sure to be a temptation. Give in and choose the piece that is a must in your collection. You're sure to fall in love, adding additional items to your jewelry box. Click here for a little help from Dabby Reid.