Archive for September, 2015
I'm currently watching The Legendary Witch. It is a South Korean television series aired October 25, 2014 to March 8, 2015. It has 40 episodes, so far the longest Korean television series I have ever watched. Usually 16 episodes per series but this one is different. Currently, I'm episode on 23 and I would say the story is nice. I don't mind if it is long because each episode is not boring at all.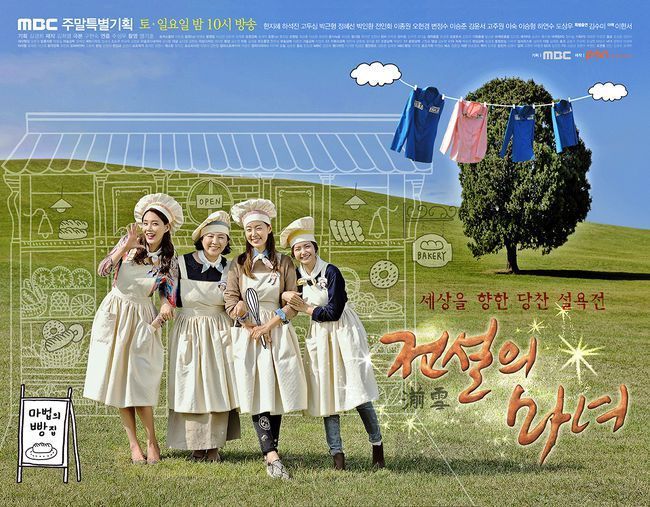 Here is the plot I got from Wikipedia.
Orphan Moon Soo-in (Han Ji-Hye) marries Ma Do-hyun, the eldest son of the chaebol family who owns bakery corporation Shinhwa Group. But when Do-hyun dies unexpectedly, the Ma family makes Soo-in take the fall for their illegal business practices and she ends up in jail for stock manipulation that she didn't commit.
At Cheongju's Penitentiary for Women, her cellmates are kind-hearted Shim Bok-nyeo (Ko Du-Shim) who was falsely accused of killing her husband and son; tough-as-nails, foul-mouthed Son Poong-geum(Oh Hyun-Kyung)  who was convicted of fraud; and former model Seo Mi-oh (Ha Yeon-Soo) who's been charged with attempted murder of her boyfriend, Shinhwa Group's youngest son.
The four women bond and become friends, particularly when they join the baking classes being taught by Nam Woo-suk, (Ha Seok-Jin) a hotel chef. Woo-suk is a widower who is raising his daughter alone after the death of his wife six years ago. At his father-in-law's suggestion, he became a volunteer at the local prison's vocational training center, where he meets Soo-in and begins to fall for her.
Upon their discharge, the four women put the baking skills they learned in prison to use, opening up a bakery together. But they face stiff competition from the Shinhwa Group.
There are few things more frustrating than feeling like the walls are closing in while you're in bed. Your bedroom might look and feel smaller because you have slanted ceilings, a bed that is too large for the space, too much furniture in the room or even because of the clutter in your bedroom. You might even feel so frustrated that you give some serious thought to putting your house on the market. Before contacting a real estate agent, find out how you can make a smaller bedroom look and feel much larger.
Opt for Double Duty Pieces
Your bedroom might feel small and claustrophobic simply because you have too many things in your room and not enough space for those things. While you might not have space or money in your budget to add a walk-in closet, you can bring in double duty pieces that serve as storage. Take a buffet out of the kitchen and into your bedroom. This longer piece of furniture has space for clothing and accessories and can fit your television on top. Nightstands with drawers and shelves give you even more storage space.
Choose the Right Furniture
Make sure your bedroom furniture fits the amount of space you have available. A Thomasville Furniture bed with storage drawers beneath gives you ample space for clothing and other items, while a smaller chest of drawers gives you storage space without taking up as much room as a larger dresser will. You may want to consider investing in a bed that uses an upholstered headboard with no footboard as well. These beds fit right up against the wall and won't feature additional elements that might get in your way.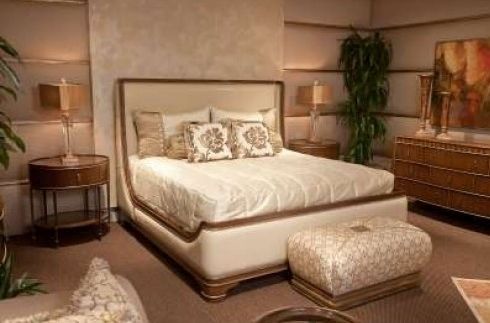 Reach for a Paint Can
The best way to make your room look larger and feel more spacious is with a new coat of paint. Darker colors have a tendency to overwhelm the space and can make it feel like the ceilings are even lower to the ground. A lighter paint color will open up the room and make it feel much larger. Make sure you apply primer to prevent the older color from bleeding through. The natural light reflecting off a shade like lemon yellow or mint green can make your bedroom look like a whole new room.
Painting the walls, choosing the right furniture and using double duty pieces can make your small bedroom feel much larger.
Matthew 7:7
"Ask and it will be given to you; seek and you will find; knock and the door will be opened to you.
I always find time to visit the church. Just like all the people coming in the church, I also asking for his guidance. I always ask Him for our good health and financial. I'm thankful because I know He was there all the time whenever I need him. Just like this month of September. I didn't expect these blessings I am receiving from him. First week of September I got online tasks and the amount to receive is pretty good. I thought that was all for this month but this morning when I checked my email I was surprised to see additional tasks from the site I am working for a long time. Indeed God is good all the time. He knows that I need money so badly and He is providing this to me. September has been good to me and I hope the coming months would be the same. Praise you Lord for you are good.
Whether you're moving into a new home or just looking to switch providers in your current one, it can be difficult to choose among energy companies. How do you know which brands to trust? How can you be sure you're getting the best deal? If you're undecided about your options, here are just a few things to keep in mind as you choose an energy company.
Research Your Brands
Most cities have one or two "legacy brands" that have been a staple of the community for years. You shouldn't feel obligated to sign up with these companies, however. Independent energy providers often have deals just as good, so you'll definitely want to do your homework and not just pick the brand that your neighbors use.
Know Your Priorities
If you're on a budget, you'll want to find the most affordable providers in your area. If you live an eco-friendly life, you might want to pursue green energy options. Every homeowner will have different values in an energy provider, so make sure you know yours before you start shopping.
Examine Their Contracts
Do they want you to commit for a certain number of years? Do their special rates only apply for your first six months as a customer? What happens when you're no longer under the umbrella of an introductory offer? Always read the fine print before signing on the dotted line; this is the only way to avoid unpleasant surprises on future bills.
Read Their Reviews
Previous customers are often the best way to get the measure of a company. If they're complaining about the same things, the complaints probably have a degree of legitimacy. If they're all praising the same things, the praise is probably for a reason. Do some research and figure out the general consensus on various energy companies.
Test Their Customer Service
Once you've found a brand that seems to be reputable, it's time to test out that reputation for yourself. Give their hotline a call and see how you're treated as a potential customer. Are you put on hold for a long time? Do you have contact with real humans or just an automated system? Do you feel valued for your business?
These are just a few things to consider as you shop around for your next utility company. It's a big decision, so you shouldn't make it lightly. Take your time, browse all your options and only make your final selection when you're confident about your choice.
I really love Bryan White song's God Gave Me You. This is my song to my daughter. I thank God for giving my daughter to me. It has been my favorite song and one of the songs aired when my daughter celebrated her 7th birthday.
This song wasn't new in fact it was released in 1999 under the album "How Lucky I Am". Now, this song is very popular because of Aldub. It has been a national anthem for the glowing romance between actor Alden Richards and dubsmash queen Maine Mendoza, popular as Yaya Dub. They are the main stars of Eat Bulaga's Kalye Serye.
The song is really popular because of Aldub, I read that Bryan White the one who sang the song God Gave Me You was very thankful to all the Filipino fans and thinking of coming for a tour in Manila.
Of well, this song is really my fave song and my forever song to my daughter.
This song Nothing's Gonna Stop Us Now was also a song in Kalye Serye. I also like this song and happy to hear those songs from the 90's.
Disclaimer: Both Videos are not mine.
While technology advances every few months, no area is better impacted than home security. It not only improves your ability to protect your family and possessions, it can also be integrated with several other safety features. With monitored home security from companies such as Alabama ADT, you can access emergency services just a few minutes after an alarm is triggered.
Advances in Home Security
Vibration sensors have advanced a lot since the days when a falling branch could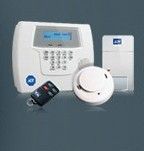 trigger one. Today, vibration sensors can tell the difference between many common noises and shattering glass. This technology makes them able to distinguish different emergencies.
Infrared motion detectors are invisible beams of light that are situated throughout your home. When disturbed by suspicious movement, they trigger an alarm. These motion detectors have a pet-friendly design to avoid false alarms.
Automated systems allow you to remotely take control of the lighting, temperature, appliances and security features of your home from almost anywhere. You can turn on lights before you get home and turn on your heating or air conditioning. This will save you money on your energy bill because you no longer need to keep your climate control on all day. If you have security cameras, you can look at the inside of your home from far and check on elderly parents or pets. If there is a child asleep upstairs, you can monitor him or her from your computer in your office downstairs.
Remote online access is possible from a smartphone, iPad or other web-enabled device. You can check the status of your alarms, and it allows you to be automatically contacted by email if your alarm has been triggered. It works with a wireless home security network.
Other Emergency Responses
Burglars are not the only home emergency you can have. Your system can also be enabled to detect smoke, fire, flood, furnace or gas leaks and medical emergencies. For example, if you have an elderly person living with your family, but your family is not at home during the day, you don't need to worry that your parent will be without help if he or she needs it.
Today, it's easy and affordable to have integrated home security. The only real peace of mind happens when you know your home is monitored by a professional home security team. You can check your home on your phone at any time.
Late post. Last Sunday was Grandparents day. Sadly, my daughter didn't celebrate it with her grandmother. We invited her to attend mass but she refused. Sometimes, she has this lazy day and it happened that day, lol.
Anyway, my daughter and I attended the mass in the mall. I was happy because she was chosen to participate in the offertory. She brought one of the candles. This wasn't her first time but I always grateful. Not all the kids are giving opportunity to do the task and I always telling my daughter that being chosen is a blessing from God.
So back to grandparents' day celeb, before going home we purchased this small chocolate cake. My daughter gave it to my mother when we came home while greeting. I think my mother didn't know it was her day, hahah!
As a way of celebrating the day of lolo's and lola's, the supermarket treated them by giving free coffee and bread.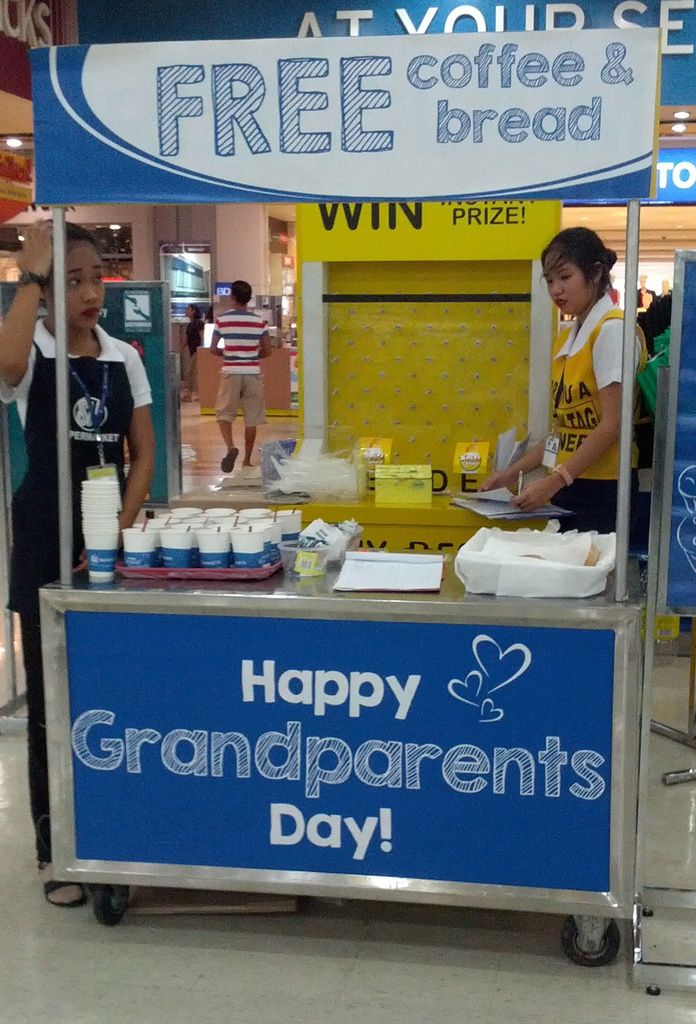 I know this post is late already but still I want to greet them and extend my sincere thanks most especially to my mother who has been there for my daughter ever since. Thank you for all your help and guidance. Next time do celebrate your day with your grandchildren.
More and more states are opening power allocation up to private industry. This helps the market become competitive, with various providers offering incentives that are very attractive to consumers. In addition to choice and flexibility, one of the benefits to you, the customer, is the affect that opening the market has on green energy.
Conservation is becoming increasingly important, but personal conservation efforts alone won't save the planet and its resources. It takes all of us working together to make a real difference. Businesses are rising to the challenge of providing safer, cleaning energy and passing the benefit on to current customers and future generations alike.
How Green is Your Provider?
Due to consumer demand, almost every energy broker has an eco-friendly option of some sort in the service plans. Some companies offer a total green package, and others offer a hybrid package, which is a combination of traditional fuel sources and alternate, renewable sources, like wind or solar power. If you're a private resident, these measures will make it easier for you to become part of the green movement. For commercial enterprises, letting your customers know that you're going green is good for customer relations; it lets the public know that you're a company that cares about the community.
Power suppliers don't directly provide clean energy to homes or businesses. They provide you with the necessary infrastructure to convert to green energy sources, which helps off-set the initial cost. Awareness of your options is important, and companies are working harder to educate the public about the benefits of energy choice. Every company should give you detailed information, including a service by service breakdown, in order to help educate their current customers and attract new ones. If you can't find information on details of their energy plan, or the company's current capabilities or future plans for going green, it's a sign that you should look for another provider.
How to Learn More
You can learn if a power provider offers green energy options by reviewing their website. Since competition for customers is fierce, companies are more than happy to explain the benefits of doing business with them, and they know that consumers demand safer, cleaner power sources. Putting energy into the hands of private corporations also helps fund research into more responsible ways of doing business.
Not all states offer energy choice, but as they see how successful these measures are in the states where deregulation is the business model, they're also becoming converts to the idea. Watch your local news to find out if energy choice is coming to your region.
Good morning. Let me share my breakfast for today. I don't normally eat heavy breakfast, simple foods will do. I want bread more than rice in the morning. I want it to be toasted. So here are my toasted breads and made tuna for filling. My daughter likes tuna sandwich so I always find time to make this filling.
My ingredients for tuna filling are century tuna flakes, mayonnaise, salt and pepper. It's very easy to make, you just need to mix all the ingredients and refrigerate so it will last a little longer.
Aside from bread, I'm enjoying banaba tea for two weeks already. I had problem with my back and was thinking if banaba tea will heal my back pain. With my curiosity I purchased a box. I don't know if this tea was the one who helps me but for two weeks of drinking this tea, I don't feel the pain already. I still drinking the tea every morning and I trust this one really helps me. Price of banaba tea is less expensive compared to other tea so will patronize this one. Honestly, I didn't like the taste at first but with continuous drinking I used to it.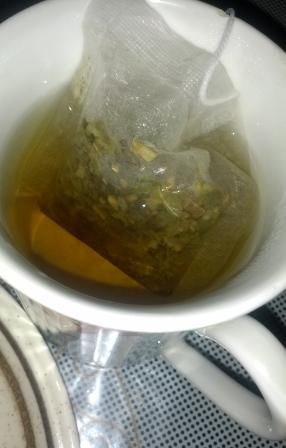 Having a high-speed Internet connection is one of the top priorities for most families and businesses. It is such a priority for the community that New York City recently ceded most of its downtown Wi-Fi area to a vendor that promised to deliver free Internet service to people and businesses.
For those that live in homes in communities on the East Coast, high-speed Internet options often boil down to one of several technologies. Among those technologies, fiber optic Internet currently offers the highest possible speed for users.
Why is a faster speed important?
If you use your internet connection to work online and send e-mail and documents back and forth, it may not seem like you have to go beyond the basic high speed connection that you have. Then again, for customers that use local fiber optic service like U-verse in Greensboro, the extra speed is very evident as it allows them to watch multiple HD movies simultaneously without any hiccup or slowdown in their service. They can also download files and listen to the highest quality music recordings without interruption. The faster speed also increases your productivity as a worker, freeing you to use your time to do other things.
Bundles also possible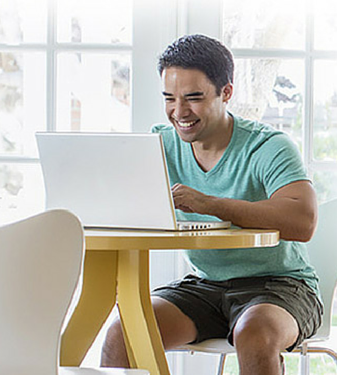 Another advantage of using fiber optics is that when you have a provider like AT&T, they can bundle cable television and voice services over the same connection, giving you just one bill and one connection to maintain in order to have the fastest service.
Purchasing services that have been bundled is also typically less expensive than it is to purchase them separately. And when you have your phone service installed over fiber optic, the voice quality is so clear that your friends and clients will always enjoy talking with you.
Rise to the top of the gaming world
One of the most obvious benefits of using fiber optic to connect to the Internet is that for people who play online games, there really is no limit when it comes to how well they can perform. If you have a fast computer, you should be able to compete with any of the professional players online. Oftentimes, if they notice that your connection is slower, you won't be included in group games or matches.
Getting a fiber optic connection through your local service provider in Greensboro or elsewhere helps you to achieve parity with consumers and businesses located anywhere in the world. With competitive pricing available, it becomes an even more compelling choice.