Archive for November, 2015
Last November 7, SM City Lucena launched their Christmas centerpiece called "Merry Ferris Wheel". After a short program (I think less than 30 mins.) all the lights lighted up  and was opened to the public afterwards.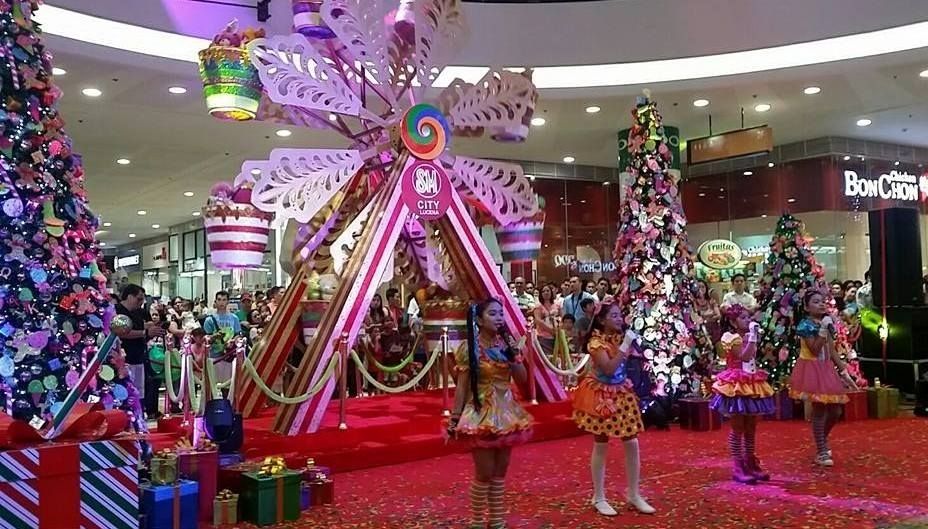 Kapuso actress "Kris Bernal" was spotted doing posing in the SM City Lucena Christmas centerpiece the day after it was launched. I think she was there to promote a shoe brand and made picture taking in this Merry Ferris Wheel after her duty. I didn't see her but we were there yesterday, maybe I was a little bit late because we went to the church before going to the mall.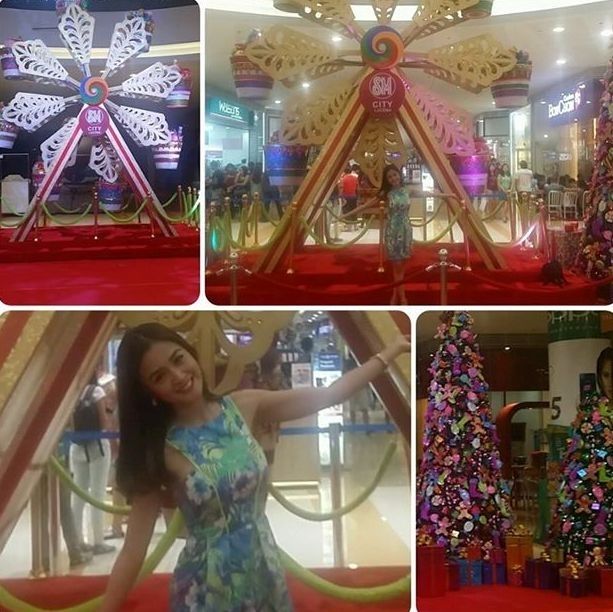 My daughter with her cousins. Christmas trees ornaments are colorful candies all made of styrofoam (i think).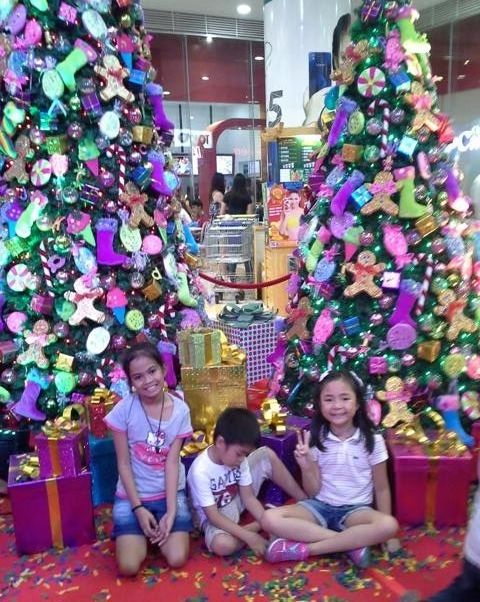 Crazy with falling confetti, they were crazy playing confetti's for a long time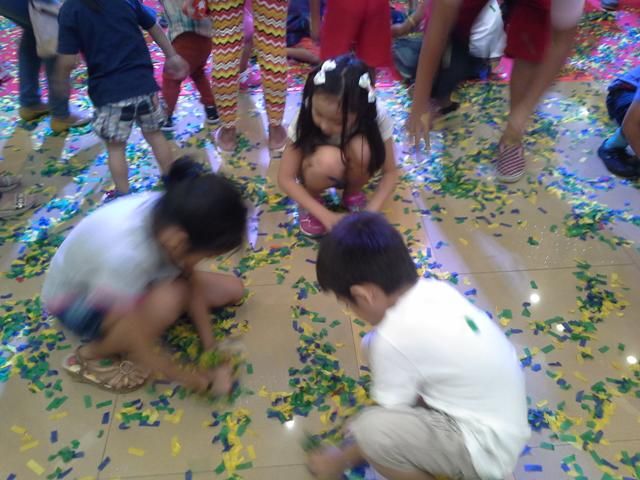 Kids were happy seeing these three Christmas characters especially Santa Claus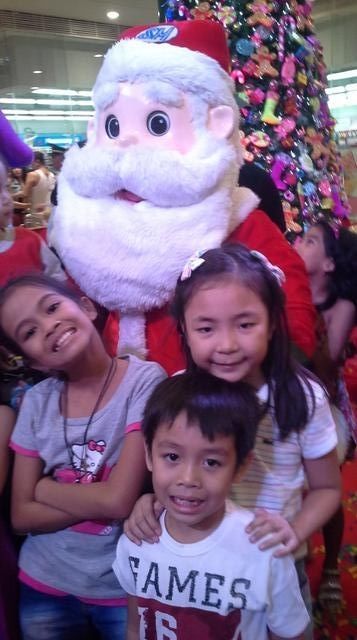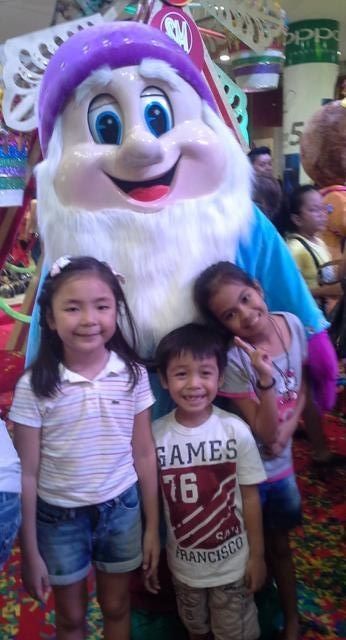 Disclaimer: First two photos are not mine.
You may have a project at your home or business in the near future that will require you to cut or drill some concrete. This is a very serious matter because proper equipment must be used to accomplish this. Attempting to cut or drill concrete using substandard tools could end up resulting in a big and costly problem for you. This means that you need to get your hands on some equipment that is specially designed to withstand the tremendous amount of stress that results from the prolonged drilling or cutting of concrete. Here is some advice on where to buy equipment to cut or drill concrete.
1. Have they been around long?
You do not want to give your business to just anybody. Simply buying your concrete cutting or drilling equipment from the first company you come across that sells what you are looking for would be a huge mistake. It is important to know exactly who you are doing business with. Do not be in such a hurry to make your purchase. The small details that you discover could potentially save you from having some rather large headaches in the future. Ideally, you should only buy your equipment from a company that has been around for at least three years. If a company can survive for that length of time, that should tell you a great deal about their commitment to the satisfaction of their customers.
2. Do they sell the best brands?
Many people buy brands of concrete cutting or drilling equipment that they are not familiar with. They do this because of the cheap price. Unfortunately for them, you get what you pay for in the construction equipment industry. When a price seems absurdly low, there is usually a very good reason for it. In the vast majority of cases, the quality of these inexpensive pieces of equipment is very low. They have a tendency to break down more frequently. The better brands will cost more. However, they are well worth it. You can find a good selection of core drill motors at http://www.usdiamondtool.com/powertools.aspx.
3. What is their return policy?
You will need to use the equipment in order to tell if it will be able to handle the work that you need to perform. Therefore, you need to find out the store's return policy before you buy anything. Make sure they will take back slightly used equipment.
If you're in need of a pump, you might be a little overwhelmed by all the choices on the market. The good news is that it's easier to make a shortlist than you may think. Here are just six tips for finding, buying and utilizing your newest pump.
1. Know Your Project Requirements
Do you need pumps for a residential home or industrial processing plant? Do you want pumps of a certain size, shape or bend? Have you considered things like liquid volume requirements or internal injection systems? These details are all things you should have worked out in advance.
2. Read Reviews
Sometimes your dream pump is actually a dud. By reading customer reviews, however, you can figure this out before you go to all the trouble of buying and unpacking it. Learn from the mistakes of others and use their knowledge to make a smart purchase decision for yourself.
3. Give Yourself a Price Range
The cost of a pump can run you much higher than its listed price. Think about things like shipping, installation, insurance and maintenance costs. Think about any add-ons or upgrades you might want in the future. Incorporate all of these expenses into your budget so there are no unpleasant surprises down the line.
4. Research the Manufacturer
How long have they been in business? Have they ever supplied parts for any big-name companies or retailers? Do they have glowing customer testimonials on their website? Never buy a pump without evaluating the pump seller first.
5. Get a Warranty
Warranties can be absolutely critical if your pump purchase doesn't turn out the way you expected. So ask yourself questions like "will I get a full or only partial refund of my money?" or "will I need to pay return shipping costs in the event of a product defect?"
6. Talk to Pump Experts
If you have any questions about the pump-buying process, don't be afraid to reach out to professionals. The customer service hotline of a pump manufacturer might be able to help you, and you can also contact local plumbers or homeowners associations.
These are just six things to consider when buying a pump. If you want to make the right decision the first time, use these tips to narrow down your search and eventually find the pump that's right for you. You can also browse this listing of pump products by clicking here.
Christmas is in the air, I can feel Christmas already in the house because of the huge Christmas tree in our simple abode. Well, 45 days to go before Christmas and we know that time flies. I'm sure many are already doing their Christmas shopping and putting Christmas ornaments in the house as early as September. We have Christmas tree already, thanks to my nieces and my daughter who set out tree for this year. This wasn't new in fact we used this last year and we just made little changes like adding additional ornaments and Christmas lights. My mother wasn't happy with the height of our tree because it almost reaches our ceiling. I'm not sure if this is 8 or 9 ft. but it's really high. Well, we can't do anything about it and beside its pleasing and the first to see in the house if there are visitors.