We received balikbayan box recently from
Canada. I was happy because my niece gave me her old iPhone. This is not the latest iPhone but I don't really asking for that. What matters to me is a phone that I can be used in checking my emails, communicating to my relatives and checking my instagram account easily. I'm not really into Facebook but I do check my account but rarely.
Anyway, the one that I'm using here is old already and can't get different application because of low memory. I have Instagram but for a long time I stopped using the app because the camera of the phone I'm using has low quality. I don't have the guts of sharing photos with low quality. Well, not for now. Thanks to my niece I can finally check my IG account and stalk celebrity's hahah! Aside from IG, I finally start using facetime. For a long time I'm using android phone and there is no facetime app. Now, with the iPhone I'm using I can reach my relatives abroad using this app. Well, I do have FB messenger and have been using it for a long time. I must say the app was really helpful and so far not encountered any dilemma while using it. Facetime is an alternative app that I can used to communicate with my relatives abroad. One loud thank you shout again to my sister in Canada and her family for all the things you sent to us. God bless you all for your generosity and kindness.

It might be the beginning of the year, but big businesses are already looking forward to next Christmas season. They might be planning employee hires and organizing their inventory costs for those busiest days of the year. Consider some of the preparations that businesses employ early in the year for Christmas and how consumers ultimately benefit.
Big Stores Contemplating Decorations
You may not think much about big Christmas ornaments purchased by big retailers, but it's a good indication of a strong, holiday-season preparation plan. Businesses that cater toward consumers during the holidays need an impressive Christmas display to draw people into a building or store. Huge Christmas trees and towering toy soldiers are just a few of the items that you can find at these specialty holiday-material stores. If you see a big store accepting a shipment of reindeer into their back door around June or July, you'll probably see those items on display in a few short months.
The Bottom Line
If you're wondering why the holiday season is such an important time for businesses, it's because of the final year-end profits. In many cases, businesses tend to operate with some losses throughout the year. Shoppers don't steadily buy toys, perfume or other nonessential items. The holiday season presents retailers with several occasions to sell items. With the influx of customers and buying power, retailers will finally see profits as the year ends. The promise of a strong year-end prompts retailers to deck out their stores with ample decorations that make shoppers smile as they check out.
Great Shopping News For Consumers
The holiday shopping season used to start after Thanksgiving, but retailers quickly learned that sales are possible before that date. Black Friday doesn't have to be the
only day for discounted shopping. In fact, retailers are creating these deep discounts for shoppers in September and October too. When one item is discounted, the shopper might buy another product at normal cost. In the end, the retailer turns over its stock and provides a strong service to the customer.
Get in the spirit of Christmas early in the year by looking for those limited edition ornaments. Almost every retailer has some ornaments for sale year-round that allow you to deck out your tree in grand style. When you're prepared for the holiday season, you can enjoy it even more without any stress involved.
ABS-CBN finally announced their first Korean drama this 2016. My Love Eun-Dong, ABS-CBN named as My Love, Donna will be airing this coming Monday, March 14 on Kapamilya Gold, after Tubig at Langis.
The story is about Eun-Ho (Joo Jin-Mo) who is a popular actor. He has loved Eun-Dong for the past 20 years but hasn't seen Eun-Dong for a long time. Would the two be together in the end?
The lead casts are Joo Jin-Mo, Kim Sa-Rang and Kim Tae-Hoon. It has 16 episodes, released last year, May 29 – July 18, 2015. The writer was Baek Mi-Kyeong and Directed by Lee Tae-Gon.
So have you watched this kdrama already? I haven't watched this kdrama but the synopsis and trailer released by ABS-CBN looks appealing. I will find time to watch this not sure though if tagalized or stick with the original language. Sometimes I prefer Korean language because tagalog version do cut many scenes. Anyway, I made photo compilation of some of the scenes of My Love Eun-Dong or My Love, Donna on youtube.
Funeral costs throughout the country continue to rise. As this industry grows and serves more people, the costs associated with saying goodbye to a loved one climb to a level that many families find difficult to afford. When your own family has a limited budget with which to plan a loved one's final arrangements, you may fear that the service will have to be limited to the barest of essentials. However, with options like the affordable cremation services in Virginia and other types of funeral choices, you may find that you can say goodbye with a tasteful and thoughtful arrangement that pays proper respect to your lost loved one.
Choosing the Option Best for Your Needs
If you have never before planned a funeral, it can be difficult to know what to expect. You do not want to be led into choosing things that you cannot afford. At the same time, you want professional input to help you learn more about your options.
Rather than fear that you will be bullied or coerced into making choices that could fall beyond your budget, you can instead retain control over the arrangements when you choose this service. You will be presented with factual and helpful details so that you can select the funeral that is right for your family and the budget you have set aside for the funeral.
Pre-planning for Your Own Service
Planning a service can be a difficult and emotional undertaking for any family. It is only natural that most people want to spare their loved ones of the difficulty of having to put together and paying for their final services.
If you have decided to be cremated, you can begin planning your own funeral now so that your survivors are spared this obligation. You can decide arrangements like what music will be played at your memorial service, where you want your ashes to be scattered or buried, and even what kind of urn you want your ashes to be placed in after you are cremated. You can then pay for your funeral in one lump sum or with payments set up by the funeral company.
Funerals allow family members and friends to say goodbye. You can arrange a tasteful and thoughtful final goodbye for your loved one without having to overspend the budget that you and your relatives have available to you.
Not so long ago, I shared here that I'm busy uploading videos on my Youtube account. I've been a member 4 years ago but not really active. Before the end of 2015 (last week of December) that I thought of sharing stuff about Korean drama through Youtube. I'm a big fan of kdrama compared to Filipino series. I don't know but I really like Kdrama whether comedy, drama and fantasy.
On youtube I have 3 subscribers for more than 3 years but when I started uploading stuff about Kdrama my subscriber increases. The last time I checked I have more than 800 subscribers that I gained for 2 months only.  My shared videos have many viewers all over the world though it just compilation of photos. I will continue making Kdrama stuff and share it on youtube. I'm glad also because I get something from the video I am sharing. I can monetize my videos and in return I get some bucks. I don't say it is huge but already a big help. I will continue sharing and making Kdrama stuff and as long as there are Kdrama fanatic just like me, I'm pretty sure I won't get zero viewer in any of my video. If you like, check my channel pigrabbit1 got the name from You're Beautiful, Park Shin Hye's drama.

As Black History Month winds down in America, it truly makes you appreciate all of the contributions that have made this country a richer place from a wealth of African Americans over the years. From scientific discoveries to unforgettable literature, it's clear that an incredible impact has been made on America. African Americans continue to make their mark with artwork and gifts that have a unique flavor, making them stand out in a crowd. At BlackArtAndGifts.com, you can explore your options to find pieces that are a must for your home or as a gift for someone you love.
Discover an Extensive Collection
When you search by category, you won't believe the comprehensive selection of artwork that is available at one site. Find abstract art, Barack Obama art, Black Children's art,
African art, Education Art, Motivational Art, and more. When you think of memorable African Americans, such as Michael Jackson, you can find artwork that is devoted solely to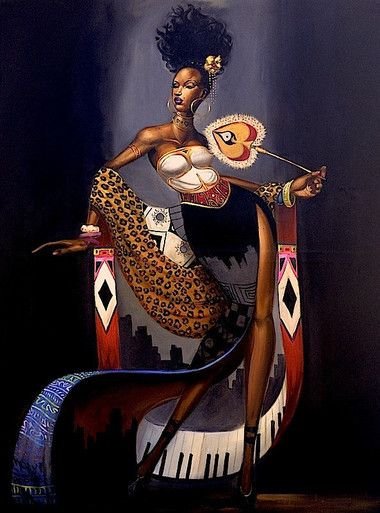 that individual. Whether you like dance, floral artwork, or photography, it's been highlighted in once place, making it available with the touch of a button.
Find Your Favorite Artist
If you already have a black artist who ranks high on your list, you have come to the right place. Find work from Michael Bailey, Cornell Barnes, Tracy Andrews, Melinda Byers, and many more. This is your opportunity to explore your options. You may discover a new favorite. Each piece is remarkable, a labor of love from a talented individual who had to express himself or herself on canvas. Make a masterpiece your own or give one to someone who means the world to you.
Choose from a Broad Assortment of Gifts
You can move beyond paintings and photography to find a host of other pieces that would enhance any collection. Plagues, bookmarks, book covers, candleholders, calendars, figurines, Christmas items, note cards, and more are waiting for you. Whether you have a specific item in mind or you feel like browsing, you'll find that there is no shortage of artwork and gifts that revolve around African Americans. Tap into the great talents that are waiting for you. Make a new addition to your home or give someone else a memorable gift that shows how much you care when you visit a site that is dedicated to black art and gifts.