Archive for January, 2017
A garage provides protection for your car from outdoor elements, as well as a convenient place to store tools, gardening equipment and a variety of household items. If you don't have an existing garage, it may be time to consider one. Building a new garage for your home will provide many benefits that make your lifestyle easier and more efficient.
Before you decide to build a new garage, you should think about the advantages and disadvantages of an attached garage versus a detached garage. Do you want a secure space to park your car every night? Do you want a separate space for certain activities? Do you need extra storage? Both types of garages offer advantages and disadvantages. Depending on your property size, garage size, intended use of the space, and your budget, it's important to determine which type of garage works best for your needs.
* Attached Garage – Building an attached garage is equivalent to building a large home addition without separate interior walls for different rooms. You'll be adding a large space to your home's structure, but your contractor can use existing exterior walls as part of the new structure. This can save you money on construction costs.
* Detached Garage – Building a detached garage is equivalent to building a small house. You will need to dig out the ground and pour a foundation for the structure. Typically, it's a bigger project than building an attached garage, so you may incur more upfront construction costs. However, a detached garage may give your more design options for the space.
With both types of garages, your construction costs will depend on the size of the garage, building materials, and interior finishes and amenities you choose. For example, building a stone or brick garage will cost you more than building a wooden garage. If you add heating and cooling, insulation, and windows, your building costs will be more, but necessary if you plan to spend time working in the garage. There are a lot of variables that will impact the cost of building a new garage, but you can expect to spend $25,000 to $35,000 on an average size garage.
A new garage is a great home feature, but it's a big project that requires the skills of a licensed, professional contractor. Check contractor leads in your area to find a contractor with knowledge and experience. Before you begin, consider your needs, budget, and style of your house. A garage is a large structure that will make a big impact on your home's appearance and curb appeal. Talk to your contractor about advantages and disadvantages of both types of garages, building costs, material choices, and design options that will enhance your home and your lifestyle.
The new show of ABS-CBN "Your Face Sounds Familiar (kids edition) started last week. I watched all the episodes of season 1&2. Now, I'm excited to watch it again because talented kids' will be the contestant. I look forward to watch McNeal Briguela better known as Awra, an internet sensation. Aside from him, I support Justin Alva he is from Lucena city, my place. He was one of the finalists of The Voice Kids season 3.
Your Face Sounds Familiar is a singing and impersonation competition for celebrities; it is based on the Spanish version of the same name. Last week first episode Awra won the first challenge and took home 50k. He performed as Mommy D (Manny Pacquiao's mother).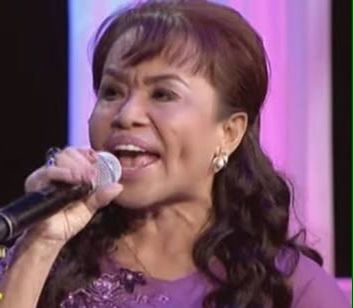 Mommy D
Awra as Mommy D
Wow, I was impressed on his performance and he really looks like Mommy D. I agreed to the three judges; Sharon Cuneta, Gary Valenciano and Ogie Alcasid for making Awra as the first weekly winner. By the way, the first two judges were also the judges in season 1 and 2 while Ogie Alcasid replaced Jed Madela. I'm excited for tonight and tomorrow's episode. These kids are really adorable so I'm really excited to watch all their performances in the coming weeks.
Save
Save
Save
Save
While painting the walls is the most common budget-friendly way to drastically alter the appearance of the room, it is by far the only thing you can do. In fact, there are several things you can do to update your living room without breaking the bank.
Paint Hardwood Floors
If your hardwood floors are long past their prime but you can't, or don't want to, put the cost into installing new flooring just grab some paint. Epoxy- or enamel-based paint can be applied to hardwood floors to change the entire look of the room. Using a light color will brighten up a room that is a bit dark, or you can create a diamond or stripe pattern with the help of painter's tape.
Scour Thrift Stores and Flea Markets
Thrift stores and flea markets are treasure troves of unusual, vintage and fun items that can help transform any room without paying a huge price tag. Find some unique lamp shades and install them to breathe new life into your living room without actually having to buy new lamps. You would be surprised at what you can find at thrift stores, yard sales, estate sales and flea markets.
Don't Forget the Ceiling
Most ceilings are easy to forget since they are usually a white color and not bothered with unless there is a problem. However, you can drastically improve the overall look of your living room by simply applying a coat of paint to the ceiling. For example, if you paint the ceiling a soft blue shade it will pull the eyes upward when entering the room and make the space feel more open and airy.
Make a Feature Wall
Get dramatic by making a feature wall and painting it a darker color, such as dark gray. For best results, make the area above built-ins – such as fireplaces – the feature wall to help draw attention to the focal point of the living room. Furthermore, you can use stencils to create patterns on the wall, floors or ceilings.
Add Pops of Color
Bright colors can be distracting if overdone, but it can also modernize the living room and bring life to a dull space. For example, add some bright decorative pillows that match your living room's color scheme to bring a new, fresh and fun vibe to the room.
Save
Hello 2017. Time flies, we just celebrated new year and now almost two weeks has passed already. So, how was your 2016? I must say, I didn't get everything I asked from Him but still thankful because other things happened unexpectedly. Just like when we went to HongKong  Disneyland last April 2016. This was not yet on my plan but it happened, out of the blue. My daugher was really happy and enjoyed everything in the happiest place on earth.  By the way, my second time and daughters' first in this place.  I'm still paying our airfare through my credit card and glad that I was able to pay it. My sisters helped us as well in order Disneyland HK  happened.
Well not all beautiful things happened last year, I had a little problem with my health but it wasn't serious. I believe everything is fine now.
For this year, I hope everything will be fine. I hope our family will have a prosperous new year and good health for everyone. I wrote things that I wanted to happen for this year, hoping I could accomplish everything through the help of God above and of course actions from me. Oh well, happy new year everyone, let us give Him thanks for everything and for we are living in this world. May we all have a prosperous and peaceful 2017.