An outfit isn't complete until you add the accessories, and when you have the opportunity to show off your belly button ring, why not have some fun? Belly button rings are available in a variety of styles, colors and metals, so choosing just one or two can pose a challenge. Like your wardrobe, having a few staple belly button rings makes sense. Then, if your collection grows, you can add more rings according to outfit-type and occasion.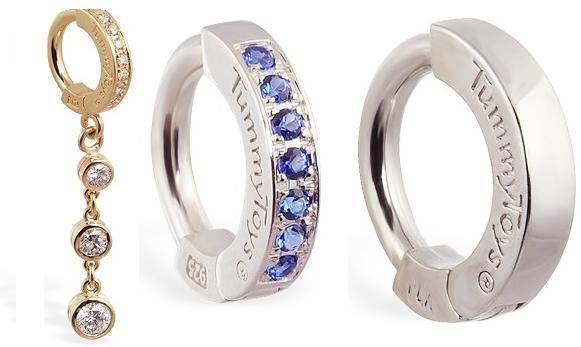 When choosing your staple belly button rings, the metal they are made from is important. Here are three popular metals you should consider.
Yellow Gold
Yellow gold is like the little black dress, it never goes out of style. Unless you're already wearing silver accessories, gold belly button rings can easily match all of your outfits. Rich and warm in color, this metal is timeless and when well cared for, lasts a lifetime. Its versatility affords you the opportunity to wear it day in and day out, or if you purchase an extra special gold ring, it will be perfect for a significant occasion. Readily available in 14k Gold, you can pick a simple belly button ring or you can opt for one with stones including diamonds, rubies and emeralds.
Platinum
The platinum belly button rings are on par with the beauty of the white gold rings and are usually 95% pure. This metal is among the strongest and why it tends to be among the highest priced, but its benefits are numerous. The strength of the platinum ring means you can expect a silvery shine that doesn't need to be plated. This material is perfect for those with allergies to metals and will maintain its brilliance until its last wear.
Sterling Silver
Sterling silver belly button rings continue to remain a popular choice due to their versatility and availability in a range of styles. The best sterling rings are tarnish resistant and consist of at least .925 silver. You can choose between simple sterling silver belly button rings and those that include charms, stones or dangling shapes like hearts. No matter what style you pick, your perfect belly button ring is waiting to be found.
Belly button rings are great for accessorizing your mid-riff area. Available in an array of metals, colors and styles, you can build a collection that complements your wardrobe.