Browsing Category: "Celebrity"
If you are a fan of Popstar princess Sarah Geronimo for sure you know already about her upcoming show on ABS-CBN. The show is called Sarah G Live – it is her first solo musical variety show. Sarah said she is both excited and nervous. Maybe there is pressure on her part because Sharon Cuneta, Vilma Santos and I think Nor Aunor had successful variety show before and last for many years. Now, Sarah will take the place. Luiz Manzano is her weekly co-host and I think Gab Valenciano will join them also as weekly performer. 
Sarah G Live! is set to premiere on February 26 and will take the time slot of "Gandang Gabi Vice". I'm looking forward to watch this new show of Sarah. She is talented and versatile singer-actress.  I've seen her hosting ability in ASAP every Sunday  so for sure she will be good in her very first variety show.
The much awaited Anne Curtis Concert Annebisyosa – No Other Concert World Tour will be held on January 28, 2012 at Smart Araneta Coliseum. Last year she released her solo album entitled "Annebisyosa" which was successful. So really nothing can stop Anne Curtis on her first ever concert (take note in Araneta Coliseum). Anyway, for being soap opera princess, talented host (showtime), box office queen (no other woman) and now a concert queen. That's why I really like Anne Curtis especially her fashion style.   
Last night during her interview in TV Patrol she shares some of the songs she will sing. She didn't give the list of her guest but gave some clues. For sure this concert is fun; I really wanted to watch if only I am in Manila. Anne Curtis mentioned also that tickets are almost sold out. Well, good luck Anne Curtis with your confidence and charisma I'm sure your concert will be turning out successful.
Anne Curtis first major solo concert is brought to you by Viva Concerts.
Some of GMA Kapuso Stars went in SM City Lucena today. I think they were invited because of the 50th Anniversary of Lucena as a city. Among the GMA stars present were Dingdong Dantes, Jolina Magdangal, Marvin Agustin and Hiro Magalona. The Kapuso stars also invited Lucenahin to watch their new show in GMA Iglot it's a fantasy series. It's about a child who found a giant egg that contains a magical creature inside. The main characters in Iglot are former Kapamilya stars Claudine Barretto, Jolina Magdangal and Marvin Agustin. This show will be aired on August 29 in primetime.
Anyway, when we went on the event center there were many people patiently waiting for the GMA Kapuso stars to come out in the stage. I have no idea how many people came to witness the stars but its copious so we didn't stay in the main event. We just stayed in the food court though we still saw the celebrities but not too close. Well it's better than to cram in many people. 
I took photo of the people watching the show this not covered all the people I only took photo on my front. Some of the children and even adult standing in the table of food court just to witness the GMA stars. 
I heard about Junior MasterChef in Australia way back. I said that I will watch the episodes even in youtube but haven't seen one. Now, that we have our own Junior MasterChef Pinoy Edition for sure I will gonna watch it.  
Judy Ann Santos-Agoncillo is the host of the show. It's her come back in television after her pregnancy. Junior MasterChef is a kiddie cooking reality show I am so envious with the contestants because at their very young age (I think 8-12) they already have the guts on cooking. 
Joining the Queen of Soap Opera are world-renowned Filipino Chefs like JP "Jayps" Anglo, Fernando "Ferns" Aracama, and Rolando "Lau" Laudico.  They will be the ones to lead the kiddie chefs and judge the dishes up on their way to get the title "First Pinoy Junior MasterChef" who will gets a culinary scholarship and P1 million. 
The show will be aired on ABS-CBN this coming Saturday (August 20). The Philippines is the third country to produce its own Junior Masterchef in the world. The other two countries are United Kingdom and Australia.  
My daughter loves to play Plants vs Zombies and sometimes she imitates the zombies. So when I saw Plants vs Zombies Plush Toys giveaway I immediately read the mechanics. I showed it to my daughter and she said "wow I want that" ahahah. So for my daughter I'm joining this giveaway from SAHM Collections, Reviewer's Haven, Bulinggit Corner & Blogging from Home.
For more information on how to join just visit the contest page – SAHM Collections Plants vs Zombies Plush Toys and a Book Giveaway.
Finally the people have spoken … the winner of Pilipinas Got Talent (PGT) Season 2 was Marcelito Pomoy. He has a voice of a woman. The first time I watched him in audition made me amazed with his voice. Well, congrats Marcelito you deserved it.
Here is Marcelito's masterpiece "The Prayer" on last night grand finals. Got this video on youtube (thanks to the owner).

The newest show in ABS-CBN "Gandang Gabi, Vice! has just aired couple of hours ago it was hosted by the one and only Vice Ganda. I watched the one hour show and for me it was entertained me. It's like watching on a comedy bar. Every Sunday different celebrities will join Vice Ganda. For this episode Vice Ganda's guests were Kim Chiu, Angeline Quinto and Bea Alonzo. Talking about life and some advices regarding love life but of course Vice Ganda is the host so expect laughter in every conversation.
Here is the preview of the show:
Next week I will find time to watch the show. This kind of show is what we need now. They said laughter is the best medicine, so I guess we should really see this show and let's forget our problem even in an hour.
What happened in our second day in Puerto Galera? We enjoyed the beauty of Puerto Galera early in the morning. After we ate, the rest of my companions (except Kyla, my mother and nephew) go for island hopping. I don't go with them because I already experienced what island hopping is though this is a different place but I insisted to stay and just go for a walk around the place.
This is my mother and my little Kyla posing in front of the blue water.
Kyla posing with her back … what are you looking at? You want to swim? Heheh.
I saw this man carrying a big fish so I followed him and have captured the fishes. The fisherman said it was Tanigue fish and in the pail are milkfish.
DURING THE NIGHT

My first time to witness fire dancing and I was amazed with them. I have videos but failed to upload here I will try it next time maybe it's too long. There are live bands also to enjoy, our last night in Puerto Galera is the memorable one for me.
POSING WITH THE STARS
We saw some celebrities also they are Rainier Castillo, Bugoy Drilon and Liezel Garcia. We asked them if we can have souvenir photo/s with them and gladly they granted. Oops, Archie Alemania is also there i think i saw him 3 times…
Hey Kyla what is that look? Are you afraid of Bugoy? Lol.

Bugoy Drilon, Kyla and her 2 cousins

Rainier Castillo, Yours truly, Kyla, My Niece, Bugoy Drilon, Liezel Garcia and my Mother
INFO'S
Rainier Castillo– He is known for his "killer smile" and one-trick pony of identified with his F4 hairstyle of Jerry Yan. He made it as one of the Final Four in the first season of StarStruck. He is a former star of GMA Network. He is now a Kapatid of TV5.
Bugoy Drilon – is a Filipino singer. A former canteen janitor, he rose to fame after placing as Second Star Dreamer in the second season of Pinoy Dream Academy 2.
Liezel Garcia – Five-time star scholar with unique voice and a woman of grace sophistication and international appeal, Liezel Garcia is the fourth star dreamer of Pinoy Dream Academy 2. (Credit to Google)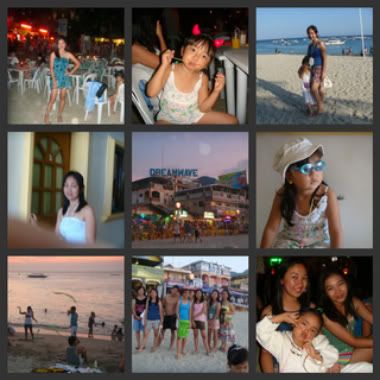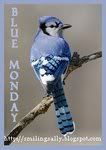 It's been a long time since I mentioned about music on my blog. So I wanted to share with you the song that became my favorite for this month. Read the rest of this entry »
I have to say that I am a fan of Anne Curtis so I don't miss to watch her latest movie Who's That Girl!? Anne is team up with her real best friend Luis Manzano. Other artists featured are Eugene Domingo, John Lapuz, Dina Bonnevie, Dennis Padilla, Candy Pangilinan, DJ Durano, Dino Imperial, Bobby Yan, Joy Viado, Ricky Rivero with special appearance of Marvin Agustin and Ai-ai delas Alas.
Who's That Girl? is the first movie offering of Viva Films and co-presented by SM Development Corporation for this year. This is comedy-romantic film directed by Wenn V. Deramas. The movie was written by Mel Mendoza Del Rosario.
Here is the Synopsis of Who's That Girl?
"Anne Curtis is Bea, a wallflower, while Luis Manzano is John Eduque, a campus heartthrob who is Bea's ultimate crush. John hardly takes notice of Bea. But one day at her lowest, John surprisingly gives Bea a pep talk. This becomes life-changing for her.
Bea transforms into a beautiful and successful career woman and John remains to be her dream man. So when she reads his name in the obituary, Bea is shattered with grief and goes to the wake in hysterics to the shock of everyone. It turns out that the deceased is John Eduque Sr., John's father. Realizing her mistake, Bea hurriedly leaves, unaware of the damage she has caused especially on the widow, played by Eugene Domingo. Thinking that Bea is the mistress of the deceased, Mrs. Eduque succumbs to depression. Seeing his mother's misery, John looks for Bea to rectify the situation. But the revenge ploy backfires as he falls in love with her. Fearing his mother's reaction becomes a dilemma.
What can I say about the movie?
I like the story not because I'm a fan of Anne Curtis, but because this movie really made me smile today 🙂