Browsing Category: "Computer Related"
Trying to create your very own videos can be tough – especially if you have little or no experience in doing so. Most of the software that you encounter will be fairly technical, and you may end up spending hours and find that you haven't really managed to do much – let alone create the kind of videos that you want.
One of the best ways to start creating videos is by using the Movavi Video Suite. It is different from other video making software options mostly because of the fact that it emphasizes the user experience. In other words – it does everything in its power to make creating videos as painless a process as possible.
Regardless of whether you want to improve videos that you've already recorded, or create your own video from scratch by capturing footage directly from your screen or from a webcam – the Movavi Video Suite is more than up to the task. In fact, it will also give you the option of turning your photos into a video slideshow, or digitizing video from analog sources too.
Once you have the footage that you need for your video, you can then edit and improve it in a variety of ways. The features and tools that the Movavi Video Suite brings to the table will ensure that you have no shortage of options, such as:
Cutting videos into segments and getting rid of unwanted footage or merging clips together to form a longer video.

Enhancing the quality of videos and correcting issues by stabilizing shaky parts of the video, sharpening blurry areas, and much more.

Adding special video effects to transform the visual appearance of the video and stylize it in various ways.

Including audio as voiceovers or background music and managing the sound levels and properties from within the software itself.

Placing stylish transitions between scenes to jazz up the video.

Inserting customizable text as subtitles, captions or watermarks and animating them too.

Optimizing the video with the help of hundreds of presets that are tailored to various devices and platforms.
While these features may sound advanced, each of them adopts the same user-friendly approach as the entirety of the Movavi Video Suite. Give them a try and you'll be able to see that for yourself and get an idea as to how easy it will be to create videos you can be proud of.
Having a high-speed Internet connection is one of the top priorities for most families and businesses. It is such a priority for the community that New York City recently ceded most of its downtown Wi-Fi area to a vendor that promised to deliver free Internet service to people and businesses.
For those that live in homes in communities on the East Coast, high-speed Internet options often boil down to one of several technologies. Among those technologies, fiber optic Internet currently offers the highest possible speed for users.
Why is a faster speed important?
If you use your internet connection to work online and send e-mail and documents back and forth, it may not seem like you have to go beyond the basic high speed connection that you have. Then again, for customers that use local fiber optic service like U-verse in Greensboro, the extra speed is very evident as it allows them to watch multiple HD movies simultaneously without any hiccup or slowdown in their service. They can also download files and listen to the highest quality music recordings without interruption. The faster speed also increases your productivity as a worker, freeing you to use your time to do other things.
Bundles also possible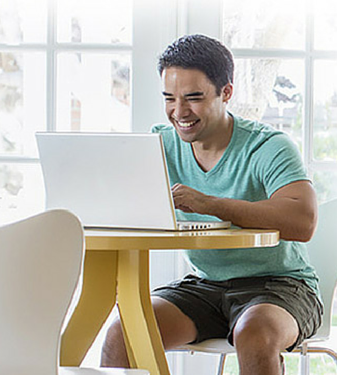 Another advantage of using fiber optics is that when you have a provider like AT&T, they can bundle cable television and voice services over the same connection, giving you just one bill and one connection to maintain in order to have the fastest service.
Purchasing services that have been bundled is also typically less expensive than it is to purchase them separately. And when you have your phone service installed over fiber optic, the voice quality is so clear that your friends and clients will always enjoy talking with you.
Rise to the top of the gaming world
One of the most obvious benefits of using fiber optic to connect to the Internet is that for people who play online games, there really is no limit when it comes to how well they can perform. If you have a fast computer, you should be able to compete with any of the professional players online. Oftentimes, if they notice that your connection is slower, you won't be included in group games or matches.
Getting a fiber optic connection through your local service provider in Greensboro or elsewhere helps you to achieve parity with consumers and businesses located anywhere in the world. With competitive pricing available, it becomes an even more compelling choice.
Video making program for your Windows
If you have been looking for a complete video making program and haven't yet got the perfect companion, then you must definitely try out the Movavi Video Suite. It is an all-in-one tool for your video vision. Movavi Suite is an exhaustive video preparing program with all the tools and stuff that you need to create your masterpiece at home. It is very quick and reliable tool for video making. This software lets you make a video like a professional.
You can record and edit the complete list of your videos and music files. This amazing software will let you put together slideshows and video clips and also record videos right away from your computer screen. You can also save online videos. Converting videos and music to any format is now easy. You can also burn videos, data and music to a DVD. There are some other wonderful features as well, you can apply some stylish effects and patterns to your videos, you can also cut and join video segments, improve the video quality and much more. Movavi Video Suite makes video making and editing very easy and convenient. You can download this software for Microsoft Windows and check out yourself from movavi.com.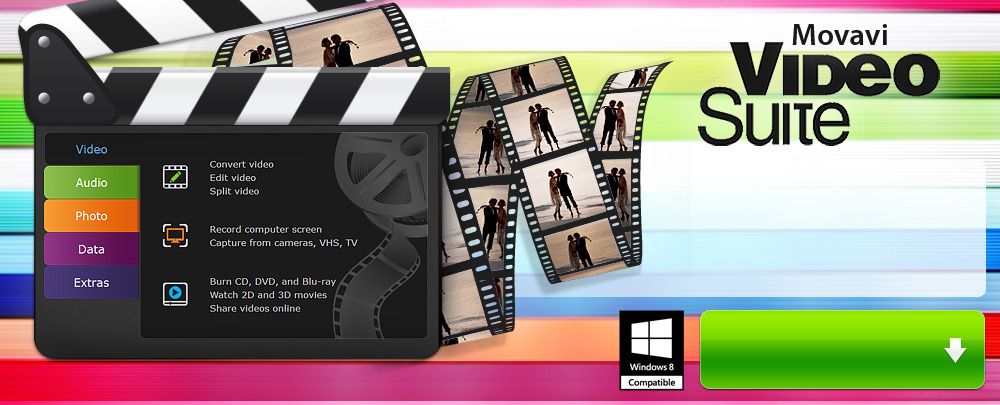 Tasks which you can do with Movavi Video Suite
There are some amazing videos or movie clips which you can make with your Movavi Video Suite, we have summarized them below:
Make Professional-looking Movies at home: you can make some amazing movies by using your music playlists and videos. You can also turn your photos into a beautiful slideshow, all you need to do is just import them and make a sequence with some transitions and titles and you can also add music to the slides. The video suite also lets you enhance the quality of the videos by using some filters and some artistic effects and transitions.

It lets you record your own clips and voiceover or soundtrack: You can create video tutorials, screencasts, highlight the cursor movements, and highlight the keys pressed during recording. It also lets you save online videos or the activities which are happening on your screen with ease. Do you love video blogging? If yes, then this video suite will make you a star as you can record yourself on webcam and use the Chroma Key feature to transport yourself in the background of your choice. Recording Skype conversation with your family and friends is now an easy affair as well.

Converting multimedia files in just a few seconds: this suite lets you convert files between 180 multimedia formats; you can convert music or videos quickly using the SuperSpeed Conversion Mode. You can also play the videos on your mobile devices.
There are some other great features as well which will help you make a video flawlessly, like the digitization of videos from external devices like TV tuners, Digital Cameras etc; you can grab awe inspiring HD quality screen grabs. There is also a built in media player for you to watch movies in style. Movavi Video Suite also lets you burn movies, videos and music to DVDs, CDs and Blu-ray Players.
Before I engaged to blogosphere I worked as data encoder at my sister's internet shop. I used to encode documents especially students assignment and other paper works. Aside from encoding the shop also accepting other computer works such as making invitation and other graphic arts. Sad to say I'm not good on this thing but I have co-employee whose good on this thing, she is really an online design maker. Honestly, I'm envy those people who are good in designing especially online. I wish to learn also but the time doesn't permit me to do it. Anyhow, I'm happy because even I have limited knowledge in computer I'm using it to earn a living.