Browsing Category: "Gadget"
We received balikbayan box recently from
Canada. I was happy because my niece gave me her old iPhone. This is not the latest iPhone but I don't really asking for that. What matters to me is a phone that I can be used in checking my emails, communicating to my relatives and checking my instagram account easily. I'm not really into Facebook but I do check my account but rarely.
Anyway, the one that I'm using here is old already and can't get different application because of low memory. I have Instagram but for a long time I stopped using the app because the camera of the phone I'm using has low quality. I don't have the guts of sharing photos with low quality. Well, not for now. Thanks to my niece I can finally check my IG account and stalk celebrity's hahah! Aside from IG, I finally start using facetime. For a long time I'm using android phone and there is no facetime app. Now, with the iPhone I'm using I can reach my relatives abroad using this app. Well, I do have FB messenger and have been using it for a long time. I must say the app was really helpful and so far not encountered any dilemma while using it. Facetime is an alternative app that I can used to communicate with my relatives abroad. One loud thank you shout again to my sister in Canada and her family for all the things you sent to us. God bless you all for your generosity and kindness.

Last March 30, I bought 2x150g Party bundle pack of Pringles. I don't normally buy Pringles but I was convinced to purchase because of their promotion. If you purchase 2x150g Pringles you can get Party Speakers. I read how it works and it really simple, you just need to visit their official website and visit the promo page. Complete the online entry form and submit the unique code found in the Pringles purchased. Then lastly, pay 25 PHP via Paypal this is for the delivery of the party speaker.

What is a Pringles Party Speaker? Pringles Party Speaker are speakers that go on top of your Pringles can for extra acoustic effect. It has been designed and manufactured for Pringles. It cannot be purchased in any store and is only available through this promotion. It exists in one design as shown on pringles.com.ph (credit to Pringles page).

According to them the item will be delivered within 40 days. I'm expecting the item last May 10 but I didn't receive any until now, June 16. Wow, my first time to join Pringle's promotion and this what happened. Do I need to wait for more days or simply forget this party speaker? I paid for the delivery of the item and they didn't send. I want to call Pringle's hotline but I'm not in Manila so I need to pay for long distance call, I doubt if I will do this. I know 25 PhP I paid for the delivery is not huge but what I'm saying here is they should be true in their promise. I hope to hear from Pringles Philippines regarding this issue.

Formats which are unreadable can be converted between the files of various formats. The music can be added to the video in a conversion mode. The video can also be played on your mobile phone. For those who want to play the video you have to choose from different models and work accordingly. Preset is also changing so there is no need to worry about that. With so many portable devices you change it from one format to another easily. Files can be uploaded and then transferred directly. To know more about conversion you have to follow the guidelines.
The footage and track of sound is easily added to the video. Game play can also be added in the video by following the tutorial. The entire backdrop is made into a magical display. Freeze free videos are also added up in the video. Live streaming video and webinars can be recorded and then incorporated into the video. Home movies are made professionally without any help. To work with the 2D and 3D videos you can do the editing on your own with good quality. The parts are split into various parts and then given a complete look. The result is saved up in the two formats as desired. Usually 2D and 3D quality of work is not done at home but with given positive feedback from the software everything is possible.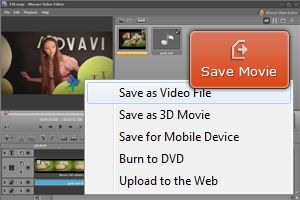 Slideshows are created in a magnificent manner that not only transforms your video but also your memories. Fragments are joined to form bigger picture and the transition is stylish in a most endeavoring way. There are so many effects that are superb in its outlook that it becomes completely undeniable to avoid them. Modifications regarding size and any other variant are easily done. You are provided with a preview as well so that after the preview if there is any need for any more transitions it can be done within seconds. The task is not at all time consuming which is the biggest advantage of the software and hence is reliable.
The surface of the video is enhancing. There is something called a pack of expansion which gives you more options of effects. If there is any mistake that needs to be corrected in the video then it can be done so without any hassles. The videos give much needed space of breathing that cannot be ignored. There are many video editing software available in the market but Movavi's software holds all the latest features within it. Read more about them from www.movavi.com/support/how-to/how-to-add-audio-to-video.html.
Time flies, can't believe my sister and her family left the Philippines already. They came here for a short vacation and returned in Canada two weeks ago.  Already missing them and hope to see them in the near future. One of my nieces said, she needs to work hard in order to visit us again, can't wait here hahah!
Before going back to Canada my nieces and nephew left many stuff for their cousins here. Well not only for cousins, I was fortunate to receive gadgets from them. One of the gadgets I got was Samsung Galaxy Nexus (GT-I9250). This is not new and I think my niece was using this phone for two years already. This September her contract with mobile provider will ends so it means she will get another phone and might not using this one.
This galaxy nexus by Samsung is the first device to run android 4.0 ice cream sandwich. It gets a larger battery and a super high-resolution display. Also features a delicately curved front glass panel that protects the 720p resolution (720×1280) super AMOLED HD touch screen display.
The Galaxy Nexus was revealed jointly by Google and Samsung on 19 October 2011 in Hong Kong. It was released in Europe on November 17, 2011. Later on it was introduced in other countries and here in the Philippines on 28 January 2012.
I like this  Samsung Galaxy Nexus (GT-I9250). It didn't give me headache because it's easy to use. I guess because I'm using galaxy phone already but this galaxy nexus is better compared to my cheap galaxy phone.  This galaxy nexus  connects in the net very well. Thanks again "A"; if you have old gadgets you know where to give I'm not choosy, lol.
I'm still on the quest of finding new digital camera. I was thinking also if I will buy mobile phone instead. Mobile phones today are not just for calling or texting but for taking photos and videos as well. My mind is not set yet on what to do but I might consider digital camera. Every time I'm in the mall I always find time to visit camera stores. I hope as soon as possible I will find one that will go with my budget and has better quality. My choices brand are Sony, Samsung, Nikon and Canon.

Samsung galaxy camera is one of my choices among the digital camera. If I'm right, I have seen this kind of camera in many Korean series I have watched. I really wanted this kind of camera but sadly, this camera is not cheap. The first time I saw this camera in nearby store it was Php27,000 ($700). Few days ago, I checked this camera again and the price was $600. Still high for me so I hope the price will go down in the coming days. If not I will check other digital cameras and maybe choose a cheap one.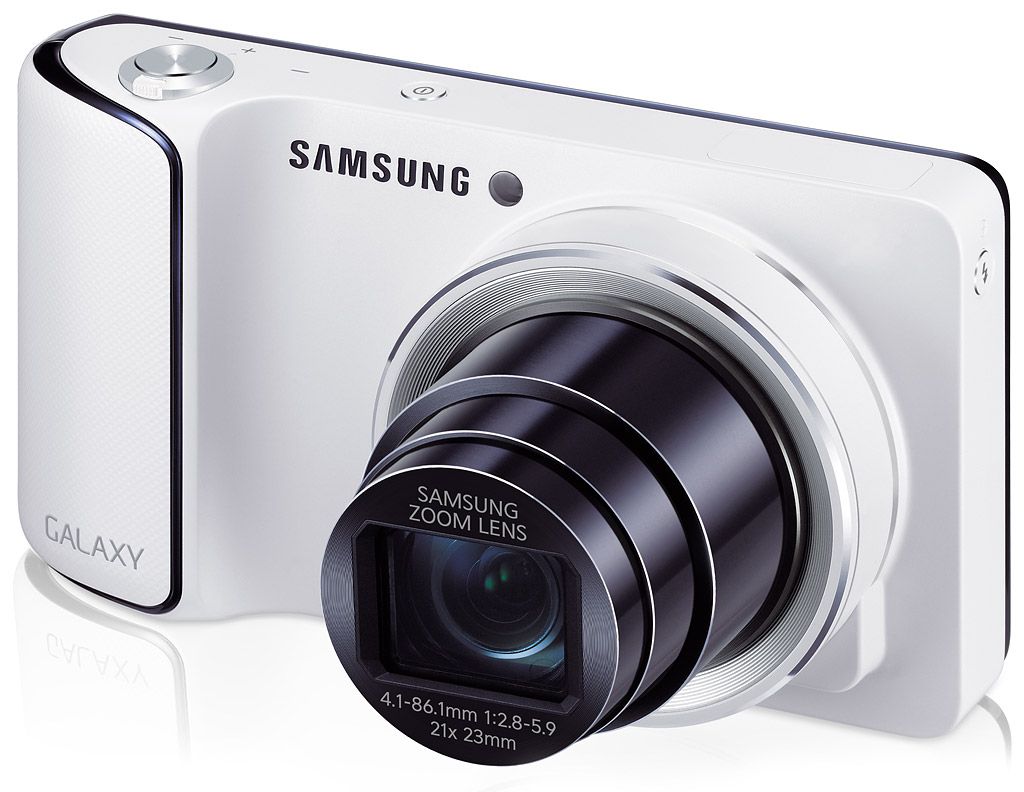 Samsung galaxy camera features a 16 megapixel CMOS sensor and a 21x optical zoom lens, as well as Wi-Fi and 3G connectivity. It has a GPS receiver by which the camera can make geotagged photographs. It runs on Android's 4.1 "Jelly Bean" software and it allows for in-camera organizing, editing and online sharing or storage of images and videos. As with other Android devices, other software can be downloaded from Google Play.However, voice calls cannot be made on the Galaxy Camera. This feature would be provided in its successor, the Samsung Galaxy S4 Zoom. (Source- Wikipedia)
I'm in a state of confusion, hahah. I thought I will be buying kindle fire for my daughter but when I checked in Amazon they said they are not sending the kind of kindle fire in the country. But they have other version of kindle fire that could be sent here. I read reviews from different sites and said kindle fire is possible to send (new or old version) but I need to pay for shipping and some hidden charges (taxes, etc).
So, I think I should not buy kindle fire anymore and besides it has no camera. The camera I am using has battery problem already so I need to buy gadget that supports photos and videos. So instead of purchasing a Kindle fire I will check for Apple Ipad or Samsung Tablet. I already asked my niece in Canada the price of these two gadgets and the prices are cheaper compared here. The problem is vacation in Canada was over so no one will come here in the Philippines and bring the gadget. If I will let my niece buy the gadget more or less it would be sent this Christmas, that's a long wait. Other option is to ship it here but we all know it's not cheap to ship items here so it's better to buy it here because for sure the amount is the same (price and shipping).
Well, I have to think more whether Apple Ipad or Samsung Tablet. What do you think? What is the best for you? I hope I will get more ideas so I will be enlightened whether Ipad or Samsung Tablet or just simply share if it is worth it to buy any kind of tablets.
Here is my new my|phone B88+Duo. Last time I said I will buy mobile phone with dual sim feature.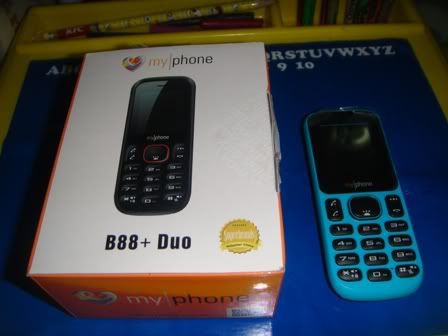 My Samsung Galaxy Y doesn't support dual SIM so I have no choice but to purchase another mobile phone. Changing SIM regularly will make my phone weak for sure. So, I decided to buy new one but a cheap phone only because I will mainly use it for SMS and calls purposes.
So why I need mobile phone with dual SIM features? Because I have Globe SIM for my banKO account. I'm also planning to have a small reloading business. So having dual SIM in one phone is helpful. 
Included in the package: 
B88 + Duo Unit
Battery
Batterycharger
USB cable
User Manual
 Specifications:
Dual SIM Bar FM Phone  
GSM Dualband
1.8" 128×160 pixels TFT
VGA Camera
Wireless FM Radio
MP3/MP4 player
Money Reader (UV Light)
Expandable memory up to 8GB
Bluetooth/USB 
Likes: 
It's affordable and very easy to use.
This is my first time to use mobile phone with Dual SIM and thankful because it's not really hard to use.
Now listening to music made easy through this phone. I can hear music anytime anywhere through their wireless FM Radio.
I like the money reader feature because I can detect easily if the money is fake or genuine (photo below)
So far the battery life is good.
This phone has Bluetooth so transferring files are not hard.
It's a pinoy phone ready which contains prayers, about our country, great Filipino quotation, famous movie lines and many others. But I have a problem using it because everytime I click them it said "file not found." I need to visit the store to ask about this error. I hope it will fix because pinoy applications are useful.
Dislikes:
No games available.
There is no jack for headset. I need to buy separate usb adapter in order to use headset.
It has limited capacity for SMS (both SIMs)
In General:
I like my|phone B88+Duo and for only 888 pesos I can enjoy the features of this phone. Serve as your best friend if you are into SMS and calls only. The sound is fine. It has built-in camera but I prefer to use my other phone and digicam. Bluetooth feature is helpful. I like the money detector feature. 
I'm planning to buy new mobile phone. I have one here which is Samsung Galaxy Y but it's not enough. I need to find the cheapest mobile phone with dual SIM feature. Yes, not expensive phone, actually below 1,000 pesos is enough. I will just use this because I have Smart, Sun and Globe network. And because my Samsung Galaxy Y is not for dual sim purposes, it will be hard if I will put other SIMs every now and then. For sure my mobile will not last and easily corrupted. 
Don't ask me why I need all these SIMs. My smart network is used for a long time already. While I bought Sun cellular SIM because I need to call my Sun broadband provider. Also it will be helpful if I have sun SIM because most of the family members are using this network. I have Globe SIM because I used it for my BanKO account. 
This week is a busy week but for sure after this week I will find time to check for the cheapest mobile phone. I don't need expensive one because I will just use it to call or send message. So, I hope I will find the cheapest but lasting mobile phone.
Couple of days ago, I don't have the guts to do online stuff. The laptop I am using is having dilemma already. Well, this laptop is already 5 years old so I should not be surprised and I don't clean it regularly. I noticed this laptop is getting slower and slower everyday making me feel upset. I'm thinking of buying personal computer or laptop but I don't have enough money. I have to think of other ways to solve my laptop problems. My brother who has computer shop told me about Windows cleanup. He said regular cleaning can make a big change and can longer the life of computers. I have to take his advice and call him right away after doing my online stuff. I know how to use laptop or PC but I have no knowledge in dealing computer problems so I have to ask for his assistance. 
In today's world were technology is taking place to the markets, people are going crazy to get the latest model of gadgets. Not like before, people are contented on simple things. Looking back I have no gadgets while growing up maybe because that time we don't have money to purchase one. So, I could say I'm so naive in using gadgets but I noticed in today's generation even kids are enjoying different gadgets like wii games. Sometimes they are good players compared to oldies. My daughter hasn't tried nor having one so I am considering giving this gadget to her. I am pretty sure she will like and learn it easily. I can't question kids' knowledge on gadgets because they learn it so hasty. Anyway, playing this gadget will also be our way of bonding so hopefully I can buy one in the near future.