Browsing Category: "Personal"
Month of May and June have passed by so quickly. I can say I was blessed with these months. I received blessing that I didn't expect at all. The one I am working online gave me tons of work which I badly needed. Aside from this, month of May was meaningful for me because I was part of Barangay and SK Election last May 14. I served as one of the Electoral Boards. I'm not a teacher but non-teaching person could be part if lacking or no available teachers to seat in Third Member position. It was tiring day because we worked for 24 hours without sleeping. Oh well, I'm proud of myself and I felt that I did something good for my barangay.
May is also my birth month so I'm thankful and grateful that I am here for another year to live. God is good all the time. He doesn't forget me every time I needed Him. He is always there for me everyday. I admit I do have shortcomings especially about my faith. I can't fulfill my duty to attend mass every Sunday. I fail doing this all the time but He is still there for me and I feel that all the time.
Oh well, just like what happened last May and June I hope this month of July and the coming months and years will bring good vibes and many blessings to me and my family. Thank you God for the gift of life everyday, I am so sorry for all my shortcomings. Please God continue to shower blessings to my family. Thank you for everything, I give back all praises and honors to you. Amen.
Synchronized Barangay and Sangguniang Kabataan (SK) elections were held last May 14, 2018. I was appointed as one of the members of Electoral Boards and acted as Third Member. Normally, electoral board consists of teachers but in case there are not enough public school teachers, who are qualified, willing and available, qualified substitutes may be appointed by the Commission, through the Election Officers (EO) . So, I was chosen though I am not a teacher.
Honestly, i am clueless on what will happen during Election Day. I am new to this and no experience at all. Bad me because i thought negative things like what will happen if someone tries to interfere the election and what if someone steal the election returns, ballot boxes and paraphernalia. I know I should not think this way and just enjoy what i am doing. Well, thanks goodness nothing bad happened. The precinct i was assigned was peaceful not only my assigned precinct but all the precincts in the school where i was assigned.
At 6 o'clock in the morning, the members of electoral boards were already in our assigned precincts. But the actual voting starts at 7 in the morning and end at 3 in the afternoon of election day. Before 7am many voters in my assigned precinct where already waiting. My duty as a third member wasn't complicated compared to the Poll Clerk and Chairman of the Board. Basically, voter should go to my table first and see if he/she is in the voter's list. If the voter is present in the list, the voter will go to the chairman to get the official ballot. From 11am to 3pm only few are casting their votes. Another duty of third member is recording each vote of the voter and record in a tally board. We started counting at around 3.30 and ended at 8.30 pm. After counting, we are not done yet because we need to go back to the COMELEC to submit election returns, election forms and paraphernalia. We arrived at 12.30am in the COMELEC and finished our agenda at 5am. It took so long before we finished everything in COMELEC. Well, happy because we got our honoraria through cash card. The teacher i am with that time tried to withdraw to see if there is money available but none. But it is fine because after 2 days i got the money already. Honoraria are Php 5,000 and additional Php 1,000 for transportation allowance. So total of Php 6,000 but i got only Php 5,200 in my cash card. Comelec said we will get the remaining in their office. Before coming here in computer shop I went in their office and got my additional Php500 so total of Php5,700. They said Php300 will go to the tax which for me they should not get tax from the service we did.
Well, my experience being Third Member was not hard but really tiring, imagine awake for 24 hours, had back and neck pain but i was thankful for giving me a chance to serve my Barangay. If I will be given a chance to do it again, i might say yes again.
When gift giving season rolls around, and you are stuck for ideas, personalized gifts are usually a hit. Even when you do not know the recipient extremely well, if you know tidbits about them, that is a good start. If your gift's recipient is a coffee drinker, consider checking out personalized latte mugs, because the best presents tend to be those that can be used. If you personalize the mug with the person's name, they are more likely to use it often, and when it is used at work, less likely to be utilized by someone else.
Here are three more personalized gift ideas:
Jewelry
Now, if you know the gift's recipient pretty well and they are more than a colleague to you, a nicer and personalized piece of jewelry, like those found at Tiffany's, sends a special message. If you are searching for something for a co-worker, however, opting for a bracelet, charm or necklace found at a store in the mall is still considerate and usually budget-friendly. Whether you order a personalized piece of jewelry in-store or online, do not wait until the last minute. Once you have chosen the item, you will have to wait a few days for the engraving to be completed and delivered.
Luggage Accessories
High-end handbag retailers can monogram the owner-to-be's initials on most of their goods as an extra personalized touch when requested. Personalized luggage accessories also make thoughtful gifts and are more affordable. If you will be gifting someone who travels often, adding their initials to luggage tags, passport holder or key ring is both generous and reasonably priced. You will be doing that person a favor because if they own a black suitcase, their luggage tag will help them find it more quickly among the other black suitcases on the airport carousel.
Knick-knacks
People who like to keep knick-knacks in their work space or around their home may appreciate receiving a personalized knick-knack as a gift. This is a broad category that includes coasters, soap and candles. You can even include napkins, socks and throws. Having these items personalized makes what could be a humdrum gift something special. Simply adding the recipient's initials shows that some thought was put into the gift-picking process.
Gift giving does not have to be an arduous task. By personalizing jewelry, luggage accessories or knick-knacks you may make the recipient's day.
Having credit is really helpful especially if you don't have cash on hand. For a longest time, i have been a loyal user of one of the leading banks in the Philippines. I'm happy using this card because i don't need to pay annual fee. One thing you get from using credit card is earning points which can be used in getting freebie. Aside from that, I enjoy rebates as well. There is also Shop. Choose. Redeem. promo that i like the most. Even just P100 gift coupon, i always participate in their promo. The previous was P100 gift certificate from Max's Restaurant or Krispy Kreme. I chose to redeem my gift certificate from Max's Restaurant since we don't have Krispy Kreme store near in my place. Redeeming gift certificate wasn't hard at all. You just need to present official receipt and credit card used to pay the transaction, at least P3000.
After i got my P100 gift certificate, i used it right away. I bought Max's caramel bar. It cost P150 for one box, so i paid the remaining 50 pesos. Their caramel bar was delicious, with loaded nuts, a little sweet but just right for my sweet tooth. I wanted to share my box of caramel bar, unfortunately, it was saved from my email and I can't open my email here in computer shop.
photo not mine.
I hope my credit card provider will have this Shop. Choose. Redeem. promo from time to time because i reallly enjoy this kind of freebie.
Hello 2017. Time flies, we just celebrated new year and now almost two weeks has passed already. So, how was your 2016? I must say, I didn't get everything I asked from Him but still thankful because other things happened unexpectedly. Just like when we went to HongKong  Disneyland last April 2016. This was not yet on my plan but it happened, out of the blue. My daugher was really happy and enjoyed everything in the happiest place on earth.  By the way, my second time and daughters' first in this place.  I'm still paying our airfare through my credit card and glad that I was able to pay it. My sisters helped us as well in order Disneyland HK  happened.
Well not all beautiful things happened last year, I had a little problem with my health but it wasn't serious. I believe everything is fine now.
For this year, I hope everything will be fine. I hope our family will have a prosperous new year and good health for everyone. I wrote things that I wanted to happen for this year, hoping I could accomplish everything through the help of God above and of course actions from me. Oh well, happy new year everyone, let us give Him thanks for everything and for we are living in this world. May we all have a prosperous and peaceful 2017.
I'm not doing blogging regularly; instead I enjoy making youtube videos lately, hahah! I started my youtube account way back 2011. That time, the only reason was to open an account because I need an account to comply on my previous task online. By the way, you can see my account here https://www.youtube.com/user/thepigrabbit1, I need subscriber so please do, hahah! The named thepigrabbit1 came from a Korean drama; You're Beautiful starring Park Shin Hye (one of my fave Korean actress) and Jang Keun-suk. I was watching this drama when I made my youtube account and one of the funny scenes was Jang Keun-suk made changes with the two stuffed toys, pig and rabbit. He said he needs to make surgery with the toys by taking the nose of the pig and transferred to the nose of the rabbit. So, I didn't think of another name and put thepigrabbit1.
When I started my youtube account, I tried to upload videos of my daughter activities in school. I noticed only few viewers so I think of making videos more appealing. But I didn't give attention of my youtube account because I prefer blogging. I don't know but after 4 years, I check my youtube account again and started uploading videos. This time, I tried compilation of korean drama because I'm a real fan of Kdrama. I uploaded video last week of December 2015 about upcoming korean drama 2016 and was surprised to see viewers around the world. I think the highest views I got from my previous videos was 500 something. This time when I uploaded korean stuff, I have viewers regularly and got 30K viewers and counting. Wow, from 500 to 30K. For me it was a success, hahah! I know its far from other youtubers who got million views of their single video but 30K views and I'm claiming it will rise in the coming days, this is something to rejoice, hahah!
I made another korean drama just part 2 of the previous one and it also receives views regularly. The last time I checked, it has 8K viewers. I really can't believe it. Also, from 3 subscribers for 4 years, now I have 50 something. And I believed it happened because of the korean drama I uploaded. It's not easy to make videos because you need to give your time. Another thing, I'm not the owner of the images I have used and youtube is very strict to that. I believed I'm using public photos so it passed youtube guidelines. If you need to put music or song to your video, youtube is very strict to that and they can check if it is copyrighted. If you didn't comply with the rules or guidelines there's a possibility of removing your account. So, if you want to share videos as well be careful in uploading videos and make sure to comply with their rule and regulations to avoid account termination. I hope it wouldn't happen to me because I'm enjoying youtube lately and receiving earnings as well.
I'm not updating my blog regularly because this laptop is acting poor already. Sometimes I visit internet café just to update my blogs and do other online stuff. Anyway, I should write this post when I received my Pringles speaker last September but I don't know why it took so long. I apologized if I wrote negative about Pringles party speaker promo last June. It's just I was waiting for my Pringles speaker since the month of May but I didn't receive any. To make the story short after so many months, my Pringles speaker finally arrived last September. I thought they were not true to their promo so I wrote negative. So sorry for that, I should extend my patience!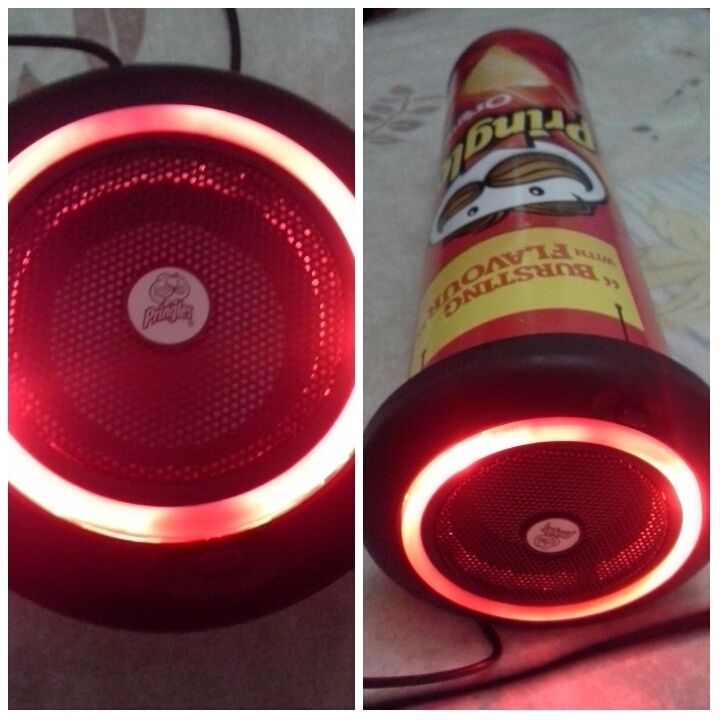 When I received my Pringles party speaker I immediately used it. The speaker is easy to use, you just need to insert 3 triple A batteries and connect directly to your mobile phone or other device. I only tried connecting it to my mobile phone and it works very well. Putting the speaker on an empty Pringles is helpful to get bigger sound. I like it but I will give more thumbs up if I can plug it in the socket, batteries don't last longer so I need to change frequently which is money consuming.
Matthew 7:7
"Ask and it will be given to you; seek and you will find; knock and the door will be opened to you.
I always find time to visit the church. Just like all the people coming in the church, I also asking for his guidance. I always ask Him for our good health and financial. I'm thankful because I know He was there all the time whenever I need him. Just like this month of September. I didn't expect these blessings I am receiving from him. First week of September I got online tasks and the amount to receive is pretty good. I thought that was all for this month but this morning when I checked my email I was surprised to see additional tasks from the site I am working for a long time. Indeed God is good all the time. He knows that I need money so badly and He is providing this to me. September has been good to me and I hope the coming months would be the same. Praise you Lord for you are good.
How is your Sunday? Hope everything's fine. Just recently I shared a post of the new automatic washing machine we have at home. This was bought by my sister when she had short vacation here in the Philippines last month. Aside from ironing, I find doing laundry a difficult task to do. So having an automatic washing machine is really helpful. Imagine you just need to put soap and let the machine perform the entire task. Sometimes the clothes are almost dry so it wouldn't be a problem if you need it right away. I'm just thankful to my sister that she bought the machine, it's really practical nowadays.
Aside from this my sister also renovated some part of the house. By the way I live in my sister's house. She is residing in Paris and seldom visiting here in the Philippines. I'm really thankful to her that I and my daughter are not homeless, wink!
Anyway, one of the bathrooms was renovated. There is a shower now and we don't use dipper in this bathroom. For so many years we've been using dipper, I don't complain it's fine because I used to it. But recently, I have dilemma on my back and its hard to bath. With the new bathroom and with shower attached, there's no need for dipper. Just wait for the water to wet you all the way, hahah! I may be sound corny but I'm really blissful. Bathing with shower is more convenient and I feel relaxed. All thanks to my sister!
People judge you based on how you look. As shallow at that may seem, it also can mean that you must take good care of your appearance if you want to be successful or if you simply want to feel more confident about yourself. When you want to change the way you look or you want to maintain the appearance that you already have, you may do well to retain help through establishments like Portland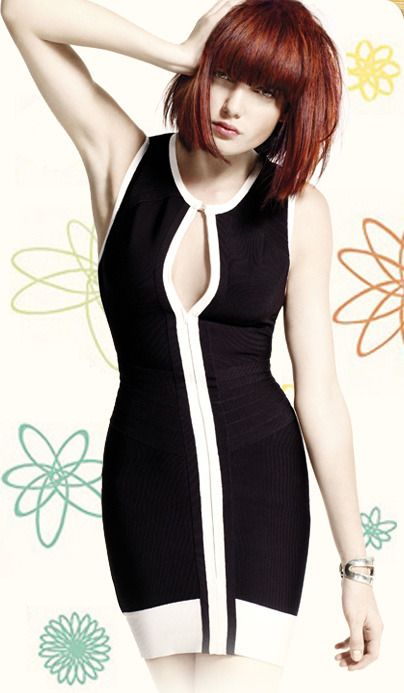 Oregon hair salons. The stylists there can provide you with services and advice that will ensure that people judge you by how well you look and feel each day.
Salons typically offer a variety of services. Some of these services require discretion and confidence. For example, if you want hair removed from sensitive areas, you want to know that the staff handling this care for you are discreet and also thoroughly trained to handle this task. You want to experience as little pain as possible. You also want to know that the hair will be removed successfully. Rather than do this task at home, you can allow a trained stylist to handle this personal matter for you.
Skin care also goes into how well you look. If you have always just used soap and water on your skin, you may come to realize that this basic care does little to prevent wrinkles and to stop blemishes from happening. When you go to one of these businesses, your stylist can exfoliate your skin and also use a variety of products on it to make your skin look its best. You may be left with skin that looks and feels younger than what it truly is. You also will be taught how to care for your skin by yourself at home.
Salons are also well-known for helping people change their hairstyles and for maintaining their current cuts. If you want to change the length or style of your hair, you can go to one of these establishments and ask the stylist what cut would look best on you. Your professional stylist can base his or her opinion on factors like the shape of your face and how much hair you already have on your head. You can walk out of there with a new look and even a new color that makes you look different and feel better about yourself.