Browsing Category: "Pets"
When you're leaving your canine friend in the hands of someone else, you want to know that they're being left in the lap of luxury. Paw Print Inn agrees with this premise, and they do everything they can to ensure your dog is positively pampered during their stay. With safety-focused amenities like back-up generators, air filtration systems, and smoke, fire, and security systems, you can drive away with complete confidence!
Boarding–Or a Veritable Canine Hotel?
Long gone are the days of cement flooring, chain link kennels, and threadbare blankets. Your pooch will have morning and afternoon play groups, plush bedding, four daily potty outings, and twice daily premium meals. With soothing background music and room service, your dog may never want to come home!
Service Add-Ons
Throw in some goodies with your pet's stay. You have the option to choose from an a la carte menu to make their stay even better. Private play sessions, bedtime stories with accompanying tuck ins, and a soothing brush-and-massage are just a handful of the goodies you can throw your dog's way.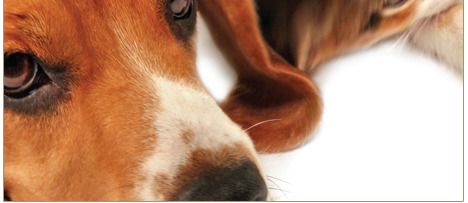 Doggie Daycare
If you just need your dog entertained for a few hours, they can have a blast at doggie daycare. They'll engage in supervised play with dogs that are all similar sizes. When the sun's out, they can play in the grassy, fenced in outdoor play yard. If it's cold or rainy, the cushioned indoor playrooms provide hours of entertainment for the most rambunctious of pups.
Dog boarding can be fun! Don't feel guilty leaving your dog at a stale, noisy kennel. Leave them where they'll be treated like family and you'll feel great about leaving your dog behind.
I'll never forget in 101 Dalmatians how similar the cartoon people are to their pets and I always hope people don't think I look anything like my pug. Just look at Jane Lynch and her pooch (one of them) or Reese Witherspoon and hers. However, one thing we really can't and shouldn't ignore – we have all seen them; pets as overweight as their owners.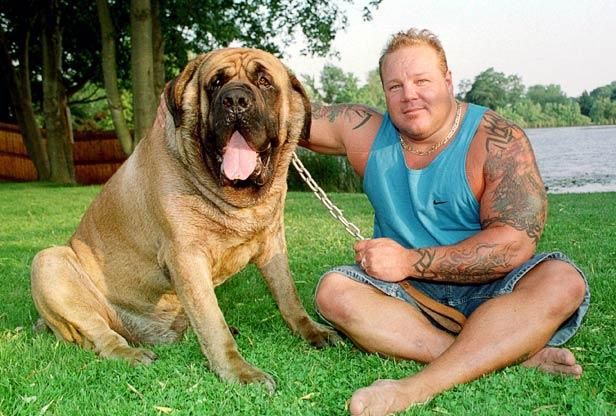 Keeping your dog active is just as important as keeping yourself healthy, if not more as dogs cannot choose when to go out for a run like we can unless you live on a country estate and leave the back door open for them to come and go as they please. Unfortunately, as dogs get older, arthritis can be a painful and not uncommon condition that should be addressed in order to keep your dog comfortable with remaining active.
There are so many things out there to help. For example, Cortaflex can help relieve the stiffness and discomfort associated with arthritis and those who suffer from movement and joint problems. Using natural ingredients, Cortaflex actually starts to repair and rebuild the cartilage from the moment you administer it and helps to maintain healthy cartilage in the future. It's not a medicine; it's an all-natural dietary supplement which can be mixed in with your pet's normal food.
Alternatively there is Synoquin which supports the growth and maintenance of cartilage and healthy joint function in dogs as it is a nutritional supplement. This is great for overweight dogs as the naturally occurring ingredients help give dogs that extra helping hand maintaining an active lifestyle. Healthy cartilage is crucial for healthy joint and tendon movement which can affect your pet's willingness to exercise due to discomfort.
A very simple way to keep your dog on the ball (literally) is to get some Kong Toys such as the Air Kong Squeaker Football for some old-fashioned 'fetch'. There are so many to choose from including one that floats on water for some splashing fun and the original treat hider, all of which are fun and no bother at all to use.
Dog considers as man's best friend. I don't know where this saying originates but I'm totally agreed with this. We have dogs here but haven't bred at all. One of our dogs named CUTE. Cute is one of the many ASKAL (asong kalye) or the native ASPIN (asong pinoy). Cute was with us for many years since its baby days. Cute was given to my brother by his friend.
For me, Cute is very friendly dog unlike the other dog we have (named PUPPY) who is super tough.  I like the idea that your dog will come to you whenever they see you coming. But Puppy will come to you and just mess you up. That is the big difference between Cute and Puppy. Cute is quiet and easy to please. I like Cute whenever we bathe her because Cute is really calm. Anyway, why I write about Cute it is because today my mother saw her lying and found out dead already. Few days ago, Cute was very weak and can't take food anymore. We will be missing our dearest Cute. My brother buried Cute in one of the vacant lot near our house (sadness).
Anyhow, thinking about the bright side, Kyla has new bear stuffed toy all the way from Canada=). We were thinking of a name for her new stuff suddenly Kyla mentioned BEAR CUTE. Cute was dead already so she is passing the name Cute to her new bear stuffed toy.