Browsing Category: "Places in the Philippines"
We are in the letter P already in ABC-Wednesday I'm thinking what to post till I saw our pictures in Plantation Bay. Last February we visited Cebu City and one of the places we visited was Plantation Bay. The place is really pretty with huge swimming pool it's really a good place to have relaxation.
Plantation Bay has 11.4 hectares of secluded grounds yet only 30 minutes from Cebu City, Plantation Bay offers one of the largest privately-owned waterways in the world, with the clean elegance of colonial-plantation architecture.
Opened in late 1996, Plantation Bay has already had over a million visitors from every corner of the globe. Virtually all of them agree that this is one of the best resorts they've ever been to. Experienced travelers in particular will feel right at home at Plantation Bay. English is spoken throughout the resort; we also have Japanese, Korean, Mandarin andSpanish-speaking staff members. More info here– http://plantationbay.com/

What happened in our second day in Puerto Galera? We enjoyed the beauty of Puerto Galera early in the morning. After we ate, the rest of my companions (except Kyla, my mother and nephew) go for island hopping. I don't go with them because I already experienced what island hopping is though this is a different place but I insisted to stay and just go for a walk around the place.
This is my mother and my little Kyla posing in front of the blue water.
Kyla posing with her back … what are you looking at? You want to swim? Heheh.
I saw this man carrying a big fish so I followed him and have captured the fishes. The fisherman said it was Tanigue fish and in the pail are milkfish.
DURING THE NIGHT

My first time to witness fire dancing and I was amazed with them. I have videos but failed to upload here I will try it next time maybe it's too long. There are live bands also to enjoy, our last night in Puerto Galera is the memorable one for me.
POSING WITH THE STARS
We saw some celebrities also they are Rainier Castillo, Bugoy Drilon and Liezel Garcia. We asked them if we can have souvenir photo/s with them and gladly they granted. Oops, Archie Alemania is also there i think i saw him 3 times…
Hey Kyla what is that look? Are you afraid of Bugoy? Lol.

Bugoy Drilon, Kyla and her 2 cousins

Rainier Castillo, Yours truly, Kyla, My Niece, Bugoy Drilon, Liezel Garcia and my Mother
INFO'S
Rainier Castillo– He is known for his "killer smile" and one-trick pony of identified with his F4 hairstyle of Jerry Yan. He made it as one of the Final Four in the first season of StarStruck. He is a former star of GMA Network. He is now a Kapatid of TV5.
Bugoy Drilon – is a Filipino singer. A former canteen janitor, he rose to fame after placing as Second Star Dreamer in the second season of Pinoy Dream Academy 2.
Liezel Garcia – Five-time star scholar with unique voice and a woman of grace sophistication and international appeal, Liezel Garcia is the fourth star dreamer of Pinoy Dream Academy 2. (Credit to Google)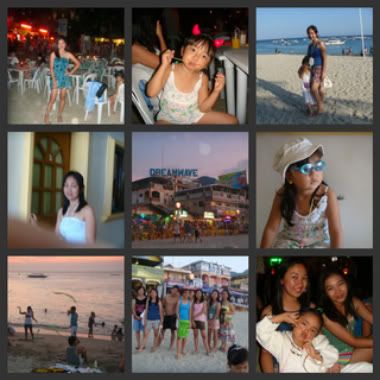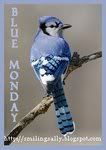 Last time I wrote about our trip in Puerto Galera but haven't showed any photos. I said in my post that I will upload the photos the other day but been busy with other stuff. So before I forget it totally I will now share some photos we had.
Its Kyla's first time to enjoy the beauty of beach especially Puerto Galera. She was astonished with the water and the place itself. She immediately plays with the sand with her cousins. They also tried to be liked Mutya (Show in ABS-CBN) which is a mermaid.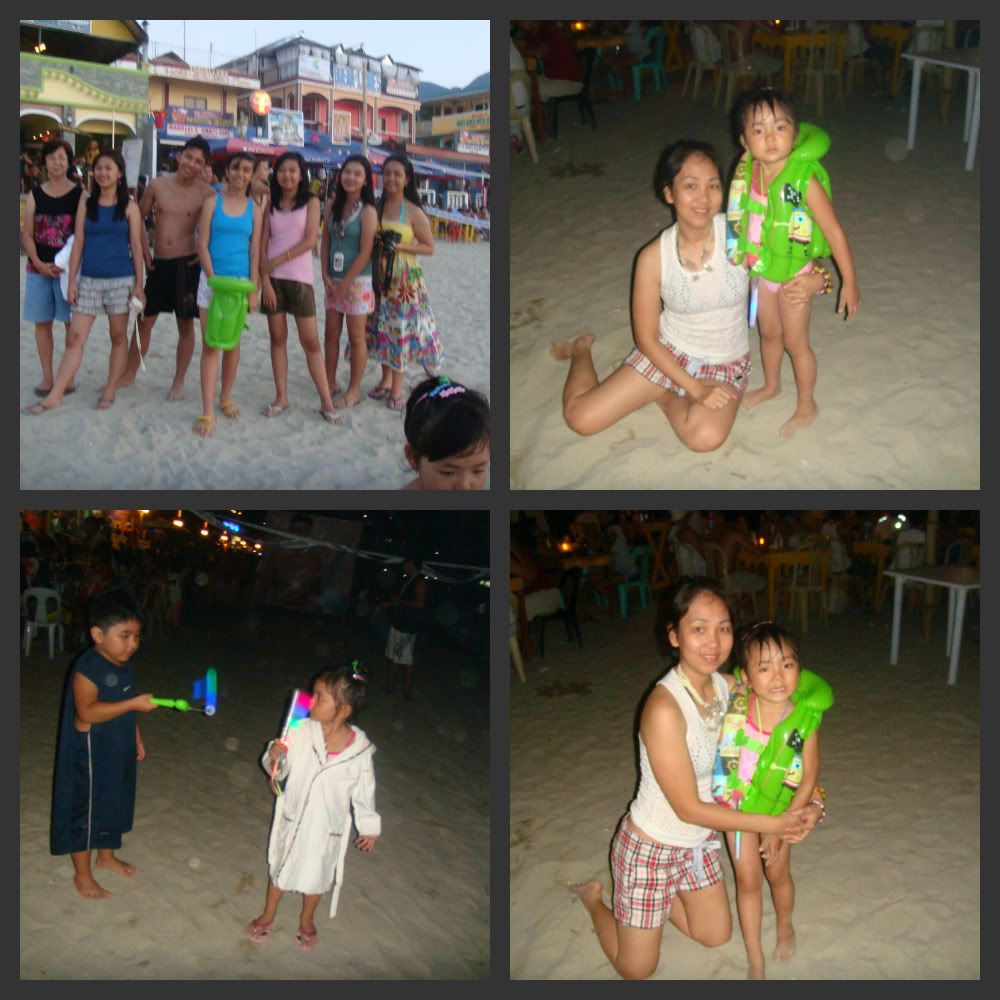 More to share in my next post meanwhile lets enjoy the rest of weekend…
It's been 4 days that I'm not updating this blog. We had our escapade in Puerto Galera last Friday and it was an unplanned escapade. What I knew is that we will visit one of the resorts in Batangas but when we are on our way we decided to visit Puerto Galera instead. So we go straight in Batangas pier and rode in an outrigger boat. By the way, we left the vehicle of my sister in Batangas Pier there are parking spaces available both inside and outside the pier along the highway and the charges are reasonable.
It took 1 hour for us to reach Puerto Galera. There are jeeps waiting for us that will transfer us to White Beach. Sorry, I haven't watched how long we took to reach White Beach but I guess it doesn't last for more than 30 minutes. Anyway, upon reaching the White Beach there are lots of vacationers from Filipinos to other nationalities.
Before we explore Puerto Galera we look for a place where we can stay for 2 days. The planned was just 1 night but we decided to make it longer. So instead of 1 night it became 2N &3D vacation. We had fun and it will be added in our memorable experience. Photos will be uploaded in my next post.
Last February we had our short vacation in Cebu-Bohol. One of the places we visited was Plantation Bay in Cebu. Here are some photos of Kyla … in the photos my little Kyla is having a leisurely walk in the place.
In the last photo maybe she was tired already so she decided to stop for a while and just have fun in the sand. I'm linking this post in Pink Fridays, join us every Friday.


J is for Jollibee. It is the mascot of the well-known fast food chain here in the Philippines. They already have branches outside the Philippines. The first photo was taken last year we saw Jollibee in the mall so we don't missed the chance to take a picture with this cute bee mascot.
The second photo is the Jollibee Shirt and Jollibee Cap. Two weeks from now Kyla will participate in Jollibee Kids Club fun activity for this summer. She will wear this shirt together with the cap. This activity will last for 5 days in Jollibee food store here in SM Lucena. I hope she will take part in all the activities this is her first time to participate in this kind of event. She is not the type of person who can mingle easily to other but I hope in this five day event she will learn a lot, gain confident and friends as well.
In the third photo Kyla is wearing her Jollibee cap, isn't it cute? Wink!
But beyond everything my letter J stands for Jesus Christ, thank you for everything.
My share in ABC-Wednesday, click the badge for more J entries.
It's Ruby Tuesday once again and its time to show or share photos with red touch. It can be big or small as long as it has red shade. I started to browse the camera to see if there is a photo with red. I'm glad that I found photos so now I'm linking it in Ruby Tuesday.
The first photo is my model hhehe, my daughter who is not always ready to smile in the camera. But in this photo she gave me a cute smile, wink! We bought this shirt when we are in Bohol, Philippines (super duper pretty place).
The next photo is the plastic of LBC. LBC is the one who delivered my prize that I won in blog contest recently.  What is the prize I got you can see it here.
These two photos are my share on Ruby Tuesday; join us by clicking the banner below.
This photo was taken last month (not so sure hehe) but I'm sure that this dine place is in Buddy's pizza. It is well-known dine-in here in Lucena City. Buddy's pizza is famous with their pizza and pancit lucban (a kind of noodle). Buddy's pizza has 2 branches here in Lucena, one in Quezon Avenue and the other one is located in SM City Lucena. I think this restaurant was started in Lucban Quezon, a nearby town of Lucena City.  By the way if you want to reflect especially this coming Holy Week you should go to Kamay ni Hesus in Lucban Quezon :). Back to Buddy's pizza they have branches already in other nearby town of Lucena and in Makati City. So if it's happen you visit Lucena you should check this dine place. I'm linking this photo to Mellow Yellow Monday, see more by clicking the badge above.
Golden Valley Hotel this is the place where we stayed during our vacation in Cebu City, Philippines. It is located in 155A Pelaez Street Cebu City, 6000. I must say that this Hotel is very accommodating. They offer reasonable price for their rooms. The staffs are friendly including those in the front desk, security guards and other helpers. They served delicious foods also; I must stay again here in Golden Valley Hotel if I have the chance to visit Cebu City once more.
This is my entry for Mellow Yellow Monday, click the badge for more 🙂
During our visit in Cebu City, Philippines we had the chance to eat in Sutukil. This is a dine place for fresh seafood by the seas of Mactan Island. It is located in Mactan, Lapu-lapu City so if you are in or anywhere in this area you must try Sutukil. They served the best seafood's in town.  Well I will not post about the pictures of what we ate in Sutukil it will be in my Eat, Drink and Have Fun blog. In the meantime I will just show you photos taken in Sutukil.
In this photo Kyla is pretending that she's picking red apples. Of course this is not a true apple; because apples are not growing in the Philippines. This is made of plastic and just a decoration in Sutukil.
I'm linking all these photos in Ruby Tuesday. See more by clicking the badge below 🙂