Browsing Category: "Celebration"
Finding the perfect gift for the special woman in your life might seem overwhelming, but the truth is that the options are endless. The key to finding the perfect gift is to consider what things the specific girl you know enjoys and to cater to those desires. For example, a sporty girl probably won't enjoy jewelry, just as a feminine girl probably won't like tickets to your favorite sporting event. Think about the girl in your life, what she likes, and what her hobbies are to get an idea of the type of things she enjoys. This will make the gift giving process much simpler and easier.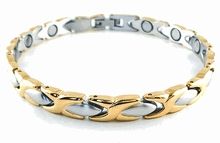 When you're ready to buy the right present, hit the stores! Don't wait until the last minute to find the gift you want to give. This can result in the item being out of stock or even the store having the wrong color. If you shop early, you'll have plenty of time to find just the right gift. Additionally, make sure you wrap up the present neatly and give it to your special lady with a card or flowers to complete the present.
If you absolutely can't decide what to give, consider something that's universally appreciated by women. Something like a magnetic bracelet, a new book, a favorite movie, or even chocolate can make a wonderful gift.
Here comes the "ber" months. It only means Christmas is fast approaching. The other day we experienced brown out. I was busy reading something here online when the electricity lost. So I jumped to my bed anyway its past 11pm that night. I forgot to unplug the television so when the electricity comes back the television opened. I woke up immediately because it's too loud. I was surprised because a Christmas song is airing when I woke up.Then I realized it's already "ber" month. Here in the Philippines Christmas normally starts as early as September.
For sure many happenings will happen in the coming months. Celebrations like family and friend's reunion, Christmas party and so on. Aside from Christmas celebration conventions and trade shows are possible to happen anytime and if you are looking for the best tradeshow printed table cloths, I can provide a site online where you can get the best and meet your total satisfaction.
Today is the end of Ramadan (Eid al-Fitr). It has been declared a regular holiday in observance of Eid'l Fitr or the Feast of Ramadhan. I hope everyone whether Muslim or Christian would be united not only for this day but everyday.
So how is your Friday so far? This is the start of long-weekend so for sure many of our kababayan (fellowmen) are enjoying different gimmicks.
This afternoon daughter and I went out to look for Patadyong (one of Filipino traditional costumes). She will wear it next week for the celebration of Buwan ng Wika. It was available in the first mall we visited but its expensive for me and I don't like the quality of the textile so I decided to visit the market. Here we saw different designs and other Filipino costumes and the prices are cheaper compared to the mall. Well, this is not surprising. So I bought her costume in the market and will share it in my fashion blog next time.
After that we went to the salon to cut daughter's hair. I was glad because she's well-behaved today compared the first time she did it.
Then we headed to the other mall to buy her vitamins and pay my credit card. I'm not surprised to see crowded people in the malls we visited today. As I said its holiday today and both malls have on-going sale. We didn't stay in the mall for long hours because I don't want to keep pace with other people. It's hard to shop and move with too many people. So after we purchased the vitamins, paid my bill and bought refreshing milk tea we decided to go home.
What a tiring day but happy because my daughter has costume already for next week activity in school. Anyway, I hope you're enjoying the long-weekend, stay safe everyone!
Your wedding day is one that should never be forgotten. Neither should your engagement day be one that you forget. Make your engagement one to remember for the ages with a beautiful engagement ring. Whether you are looking for an authentic diamond ring or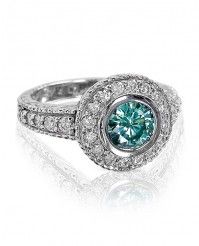 you prefer imitation diamond engagement rings, start shopping as soon as you realize you want to marry your partner. The longer you have before you propose, the more time you'll have to pick the absolutely perfect ring that delights and excites your partner for years to come. Start shopping at local shops to determine what you're looking for. Do you prefer a large center diamond? Is your partner someone who would prefer a smaller, less obvious ring? Also take into consideration your partner's job. If she works with her hands, for example, you'll want a ring that she won't chip or ding while at work. If she has an office job, though, you'll have more freedom to choose the type of ring you really want. Once you purchase the perfect ring, make sure you pick the best place to propose. Make it special and memorable since it's a story you'll be telling for the rest of your lives.  
Happy 115th Philippines Independence Day. Today we are commemorating the Philippine Declaration of Independence from Spain on June 12, 1898. We should be proud of our country. Google is also taking part of this special day of our country.
This is the place where President Emilio Aguinaldo declared our country's independence from Spain. The Aguinaldo's Shrine is located in Kawit, Cavite.

Time flies, few days to go and its June already. Time for school days once again. Honestly, I'm not yet ready for school days but I don't have the power to stop it heheh. Anyhow, month of May is special because 4 members of the family celebrates birthday during this time. Aside from that mother's day celebration is happening at this month as well. My birthday is 18th of May. Sorry, this is an overdue post again. Anyhow, I didn't have a huge celebration and I don't like big celebration ever since. So I only prepared dinner for the family. At first, I have no plan and just wanted to pass my birthday without doing anything and just take it as a normal day only.
Well, after I ate my lunch I decided to cook a little for dinner so hurriedly visit supermarket and buy some for our dinner.
I cooked spaghetti. I'm not a professional cook but I was glad because the family liked my spaghetti. Here is my simple spaghetti recipe:
Ingredients:
Pasta noodles, ground beef, hotdog, mushroom, spaghetti sauce, reno liver spread, salt and pepper, magic sarap, cheese, onion, garlic, oil, water, sugar
Here's how:
1. Cook pasta noodles according to package direction.
2. In a separate pan start making spaghetti sauce. First heat the oil, add ground beef. If done, sauté garlic and onion.
3. Add hotdog and mushroom.
4. When cooked, add spaghetti sauce and cup of water.
5. Put some Reno liver spread to thicken the sauce and add some flavor.
6. Put magic sarap, salt, pepper, sugar and cheese
7. Let it simmer for a few minutes and your spaghetti sauce is done. Mix it with pasta noodles or separate.

Sorry, I don't provide the exact amount of the ingredients as I said I'm not a professional cook so I only based the amount of the ingredients on how it taste.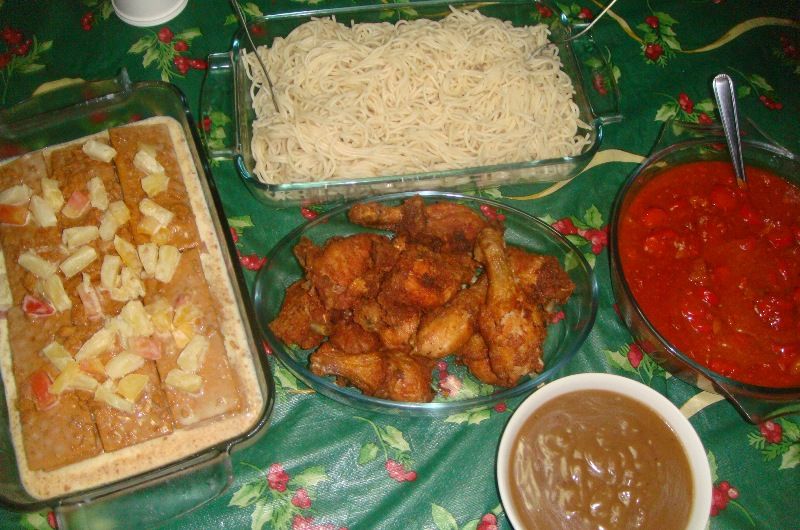 Aside from this spaghetti, I also made fiesta float and fried chicken. Well, these foods already made our tummies happy. I was glad because the family came to celebrate my birthday though it was just a simple dinner. Till my next birthday!
In four days my mother will celebrate her 72nd birthday. At her age I must say she's still young and always on the go. She doesn't want to stay at home and always wanted to go out. Going to the market almost everyday is a must for her. Well, we are thankful because at her age she's strong and healthy.
I already gave my early present for her and will share it in my other blog next time. Mother was with me when I bought the gift and she actually chooses it. So I'm convinced that she likes my present very much. I'm glad she didn't choose Rocky Patel cigars because it's bad for her health, hahah. Well, I have male friend who will celebrate birthday this coming month. His love for cigarettes is absolute so this will be the perfect gift for him.