A vintage watch is a piece that can add beauty to any collection, or it can be a lovely accessory that is worn each day or on special occasions. When searching for vintage style watches, there are a few tips to keep in mind so that you get the best piece possible.
The word vintage doesn't have to mean that the watch has a lot of rust on it or that it's broken. While the watch might be older, it can still have a stunning appearance that looks like a new watch. Don't go into a store to buy anything without examining the piece first. Pay attention to the price of the watch as some sellers will try to say that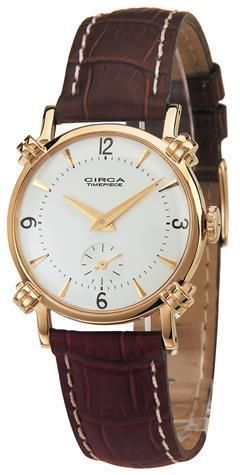 a watch is vintage only to get more money from the buyer. A few details can be added to any watch to make it look older than what it is, so you need to know how to spot a fake among the real watches. Consider reading a book about vintage watches so that you know what to look for instead of walking into a situation blind.
Find a group of people who enjoy vintage
watches as much as you. If you can talk to others about what you collect and what you like to wear on the wrist, then you will begin to notice subtle differences in vintage designs. If you are unsure of the watch, then contact the company that made it to see if the company is in business or if the year of creation is true to what is being claimed by the seller. The maker of the watch should be able to give you details about the calibration and the number of pieces that were produced in that series. This is a sign of the watch being true to form.
If you have found a watch but are still unsure of whether it's vintage or not, consider talking to a watchmaker. This is someone who can examine the finer details of the piece. After examining the watch, the maker can give you the facts you need to determine if it's vintage or simply an accessory trying to be older.