Last month I shared my DIY Hair Clip storage, this time I made pen holder using plastic bottle and old magazines. Let me share it to you =)
Materials:
Old magazines
Plastic bottle
Glue gun
Glue stick
Scissor
Charger Wire (optional)
How to do it?
1. Get one plastic bottle and
2. Cut the upper part (photo #2)
3. Get old magazine and make strips using pen (#3)
4. Stick the magazine strips on to the bottle (#4)
5. And that's it; you have your own pen holder using plastic bottle and old magazine.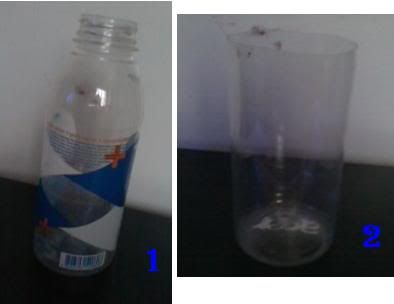 This is optional, if you want to add decoration feel free to do it. Me, I have old charger wire that I didn't use already. So I tried to put it in my pen holder and happy with the outcome.