Browsing Category: "Entertainment"
I'm enjoying my Engage 9" tab now. I thought it was meant to be for games but recently I found Dramania application where I can watch my favorite Korean drama series. The nice thing about this application is that, I can download first the episodes and watch it later. So even without connection once I downloaded the episodes I can enjoy the drama show anywhere.
Currently, I'm watching Crazy Love on the tab. This one is airing on ABS-CBN every morning. I'm almost finished watching this show and excited for the final episode. So far Crazy Love is a good Korean drama series and I hope till the end of the drama it won't let me down.
Anyhow, if you want to watch Korean and other Asian drama series, you can upload the device for free just visit Google play in your android tab. You can also visit http://apps.animeplus.tv and download the app in this site.
Aside of drama series, you can also watch your favorite Anime and Manga. Just download the manga application and anime application. For drama series, select #Dramania or Drama application.
Dramania is updated daily with the latest drama shows and movies. You can mark content as your favorite and with a build-in guiding system, you don't lose track of your progress. Every shows or movie has a small description and can be sorted by category. Of course, you can also use the different search functionalities to find your drama.
Dramania supports Android 2.3.3 and up and comes with default tablet support. When watching the content, it is recommend to use external mediaplayers like MX-Player or BSPlayer because they come with the necessary codecs.
Installation:
– When pressing the download button, a file called Dramania.apk will be downloaded.
- This is the application file itself. When the download is complete, Android will show you a notification.
- Click it and Dramania will be automatically installed. If your device blocks applications for non-market application, go to your settings > applications and enable the checkbox that states something similar like 'Unknown sources'.
- Dramania is a high valued application and does not contain any virus or malware.
Source – http://apps.animeplus.tv/
I look forward to watching Crazy Love, it's another Korean novel. It's about the crazy love story of two people that both stuck in bad marriages and soon find the love they have been longing for in each other's arms. This drama will be aired beginning tomorrow (November 4) at 10:15am on ABS-CBN.
asianwiki photo
Synopsis
Yoon Mi-So (Park Sun-Young) was sent to the orphanage when she was a young child, but adopted by good parents at the age of 7. As an adult, Yoon Mi-So married Lee Min-Jae (Heo Tae-Hee) and they have a daughter named Hae-Ram. Even though her mother-in-law gave her a hard time, Yoon Mi-So's life was pretty good due to her husband and daughter. Then, Han Na-Young (Kim Youn-Ju) entered the picture. Han Na-Young concocted a plan to destroy Yoon Mi-Soo and, because of this, Yoon Mi-Soo lost her family and happiness. She is now all alone.
At this time, Yoon Mi-So meets Seo Kyung-Soo (Ko Se-Won), who has been suffocated by his wife's obsession. Seo Kyung-Soo falls in love with Yoon Mi-So. Even though Seo Kyung-Soo's wife learns that her husband is in love with Yoon Mi-So, Seo Kyung-Soo and Yoon Mi-So can't give up their love………..
Source: http://asianwiki.com/Crazy_Love_-_Korean_Drama
As Korean fanatic, I won't let this drama pass. Honestly, I read negative and positive reviews about this drama. Some said it's a nice story and one of the most beautiful Korean dramas but other reviews said it wasn't that good. Well, I will find it myself and find time to watch this drama. As I said before I normally watch Korean novel on DVD and now I found an online site that provides Korean series and other Asian series so I might watch this crazy love on this online site. I hope to finish this very soon and give my verdict after.
I'm enjoying the new segment "That's my Tomboy" of Its Showtime. This is the first lesbian pageant on Philippine TV that became a trending topic on Twitter worldwide. I think the contest started 2 weeks ago, everyone in the studio is screaming every time a contestant is performing. I must say the contestants really look like a boy and indeed good looking.
It's true when I encounter any of the contestants it would be hard for me to say they are girls because the way they move, outfit, haircut and how they talk are very manly. I admire these lesbians because they are talented and intelligent also based on how they give answers to the question and answer portion of this segment.
If you are not familiar with this segment, I grabbed one from youtube. This is Rio Jeeh Marasigan one of the winners on today's weekly finals.  See how she moves and talk really likes a man.
Anyhow, the segment "That's my Tomboy" helps the lesbian to show what they have and what they can offer, also good way to fight discrimination. 
Actress Megan Young made a history for winning the first-ever Filipino that got the title "Miss World" since our country; Philippines joined the pageant in 1966.
She was crowned as Miss World 2013 on Saturday night in Bali, Indonesia.

Google photo
During the question and answer portion, each candidate was given 30 seconds to answer the question: "why do you deserve to be the Miss World 2013?"
Megan's answer: "I treasure a core value of humanity and that guides people why they act the way they do. I will use this to show other people how they can understand each other… as one, we can help society."
She won over five other finalists including Marine Lorphelin of France (first runner-up), Carranzar NAA Okailey Shooter of Ghana (second runner-up), Sancler Frantz Konzen of Brazil, Elena Ibarbia Jimenez of Spain and Maroua Kharbouch of Gibraltar, who won the People's Choice Award.
Congratulations Megan Lynne Young! The whole country is so proud of you.
I wasn't aware that there was pageant happened last August 18, 2013 held at the Solaire Resort and Casino in Pasay City. I saw actress now beauty queen Megan Young being interviewed in different shows wearing crown that's the only time I learned that she was crowned as Miss World Philippines 2013. Megan Young will represent our country in the upcoming Miss World 2013 pageant to be held in Jakarta, Indonesia on September 28.
Megan Young is 23-year-old, a Filipina-American starred in several ABS-CBN shows including Precious Hearts Romances, MMK, Betty La Fea and Pinoy Big Brother Celebrity Edition 2.
Aside from winning the title, she received also special awards like Best in Fashion Runway, Miss Sports Fila, Miss Olay and Miss Bench Body.
Well, good luck Megan Young hopes you bring the Miss World title which i think we haven't received ever since.

A Korean fanatic here stopped watching K drama series for a while but my love for them is unquestionable. So when my daughter had long break vacation from school because of the celebration of Quezon day, Lucena day and Ninoy Aquino day, I find time to watch K series again.
I've always wanted to watch Princess Man.
Unfortunately,the DVD I bought twice didn't work. I'm not surprised because I'm using pirated.  I knew daughter's long vacation so i grabbed another DVD of this drama and luckily this time it works. A friend once told me that this drama is beautiful reason why i'm eager to watch this drama.

Indeed this korean drama is really good. It didn't fail to impress me and the story is really nice. Kudos to all the casts because they all did very well. I liked the story and its worth watching. I will definitely add this one to my top korean drama favorites. 
Princess man has 24 episodes kinda long but because I like the story I finished it in less than 3 days.
I'm not familiar with all the cast except for Moon Chae Won. I watched her in Innocent Man, another beautiful story that you should watch. Moon Chae Won is really a good actress and I'm look forward to see her other drama series.
Synopsis (http://wiki.d-addicts.com)

A tragic love story between the daughter of Prince Suyang and son of Kim Jong Seo. The son of Kim Jong seo, Kim Seung Yoo (Park Shi Hoo), is a handsome and wise man who carries a noble quality. Princess Seryeong (Moon Chae Won), a daughter of King Sejo, aka prince Suyang, is a cheerful, lively lady with a strong curiosity and bold personality. They fall in love instantly but later they find out that their parents are sworn enemies. It's a Chosun dynasty version of "Romeo and Juliet".
Interesting right? you should watch it highly recommended =).
For sure you heard about the show The Voice. The show is the ultimate search for the next singing superstar. I heard this show even before but I didn't give much attention. Now, that I learned ABS-CBN will be producing this talent show here in the Philippines, I got an interest to watch the show.
The Voice is already in Season 4, wow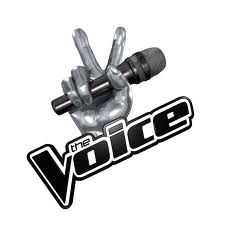 that's long already. I was intrigue on how they choose the singer because the judges are facing at the back while the singer is singing. I think they called it the blind additions, wherein they have to choose the singers just by hearing the voice. So, the auditions are based only on vocal ability. Well I won't provide additional info because for sure you are familiar with the show. Currently, they are in the live playoffs already. The mentors of The Voice Season 4 are Adam Levine, Blake Shelton, Shakira and Usher.
Anyway, I'm excited to watch The Voice of the Philippines this coming June. It will be hosted by Toni Gonzaga; her sister Alex Gonzaga is also part of this upcoming show. The coaches/mentors are Sarah Geronimo, Lea Salonga, Apl. de.ap of The Black Eyed Peas, and Bamboo. I hope they are like the mentors above who are really good and funny at the same time.