Hot in…..
So hot in herre…..
So hot in….. Just singing the song of Nelly =).
Sigh, it's really hot in here. I want summer but I don't like the super hot weather today. Before I can endure the summer weather but it's really different now. I guess it's because of the climate change.
Well, thanks to my niece who are fond of making shake for the family. Indian mangoes are in season so we have always supply from the neighborhoods. Indian mangoes are best to eat with bagoong (shrimp paste). But salt is fine as well. If you want spicy you can add sliced chili in the salt, that's yummy!
We don't buy Indian mangoes because many of our neighborhoods have mango tree. They often give us and sometimes these mangoes become overripe already. Good thing my niece is there to the rescue. Her Indian mango shake is the best refreshing on this hot weather.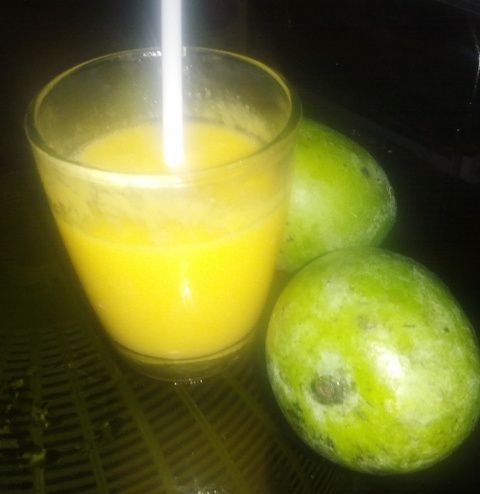 For the recipe; overripe Indian mangoes, condensed milk, ice cubes. Just put everything in the blender and enjoy it.