The whole country is in the state of mourning because Manny Pacquiao was defeated by Juan Manuel Marquez. And for sure not only Filipinos but all the fans of Manny all over the world felt this way. Honestly, I'm still shocked for what had happened because in round 6 Pacman fell down unexpected knock out.
Well despite of the result of their fourth fight we should still proud of our very own Manny Pacquaio because for sure he did everything and just put this way Marquez just had his lucky punch. This was actually his first won after  4-time of facing inside the ring.
I don't know yet if there is Game 5 for Pacman and Marquez. But do you think it's also time for Manny to retire his boxing career? Well, whatever Manny's decision on his boxing career we should support him and let us remember his defeat over Marquez doesn't mean its the end of the world. Manny already proven his skill and made us proud. We should also admit that Filipinos where known in other countries because of Manny "Pacman" Pacquiao.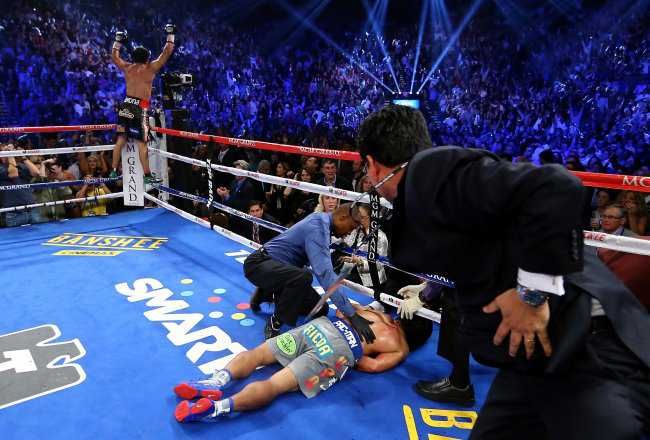 Photo is not mine