The last time I did laundry my hand got
wounded (see photos). I prefer hand washing because for me washing from machine can't completely clean the clothes. Hand washing made my clothes cleaned but my hand became ugly after, hahah. Well, seriously it was painful for 2 days especially when it's wet. 
I was thinking if I got it from the soap but I am using the soap even before. They said maybe I was allergic to some of the ingredients of the soap but as I said I used it previously. I used to get wound on my fingers every time I do hand washing but not like this which is very noticeable. Well, my hand was completely healed and I hope I will not encounter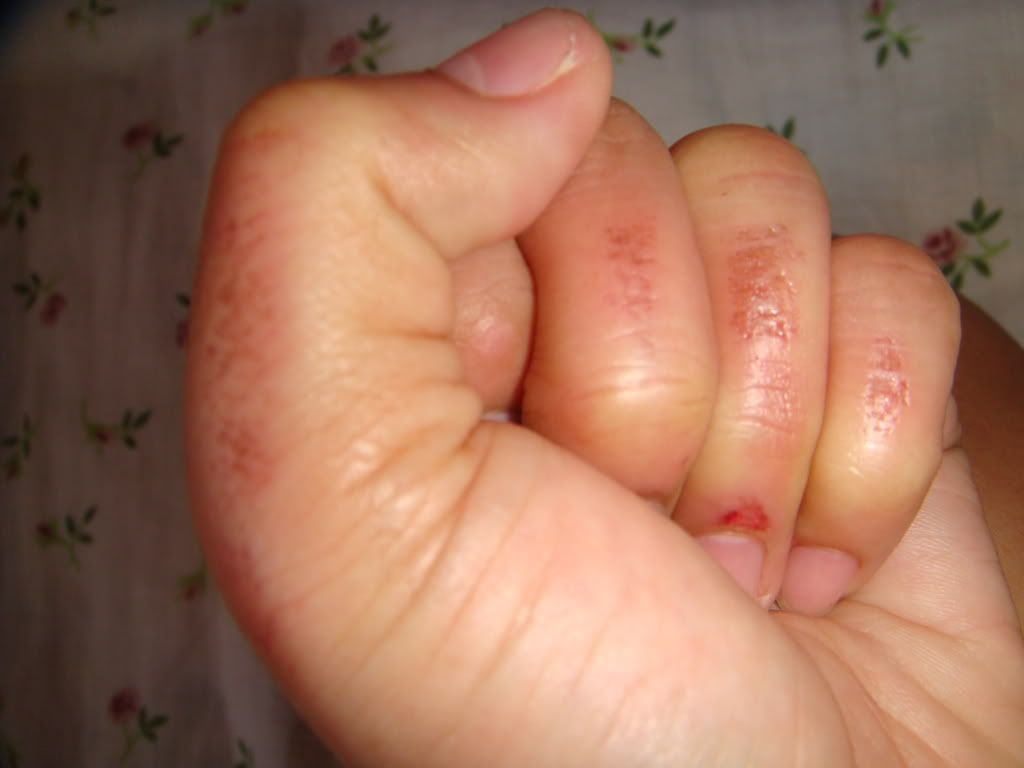 this dilemma again.  
The other day I bought Perla soap, it's a kind of detergent bar but can be used also to our skin. But I heard negative feedback like it makes skin dry because it's a kind of detergent. Other claims, it's good to their skin. I guess the result depends on what type of skin. Anyway, I will try Perla soap in my clothes. A friend suggested this because she said it's not harsh to skin especially to hands, she added it's a mild soap. So I will use it next time I do my laundry. I will try this also to my skin and see the effect for myself. I'm not sure but I think when we were young one of my sisters used Perla soap as her laundry bar and skin soap. So, I will see it for myself if it will work in my clothes or my skin. 
Disclaimer: I don't receive any compensation or anything from Perla. I just wanted to give it a try so I mentioned it here.