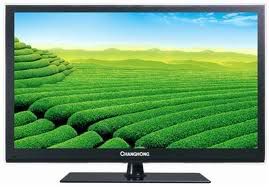 Buying new television is one thing I am looking forward. I mentioned in my previous posts that my television is not working properly. Though I'm still using my television but sometimes I have a problem with its power. Sometimes it takes minutes before it will finally open. Aside from the power, the color is also a big dilemma. Sometimes it's black and white and there are times it's red and blue only. If you have this television for sure you would love to have new television.
So, yesterday we went to the mall and searched for quality and cheap LED TV. There are wide selections of television from different brands. My little girl wanted to have the big LED TV but my budget is not enough. I'm also taking into consideration the space of our room. I doubt if a big television about 40 inches will fit in our room. I guess 32 inches is better already but looking at the price I doubt if I will get it right away.
Anyway, I'm about to leave the appliance center when the staff asked me to see Changhong brand. This is my first time to hear about this brand. The staff said it's a Korean brand but it was assembled in China. The price is quite cheaper compared to other brands like Samsung, LG, Sony, Toshiba and other leading television brand. I'm not good or have knowledge in any brands of television so till now I haven't decided what to purchase. I will ask my brother to accompany me once I decided to buy new television.
Anyway, hoping I will buy LED TV this Christmas or as soon as possible. I have savings already but it's not enough so hoping more opps to come so this dream will come true.