Last November 7, SM City Lucena launched their Christmas centerpiece called "Merry Ferris Wheel". After a short program (I think less than 30 mins.) all the lights lighted up  and was opened to the public afterwards.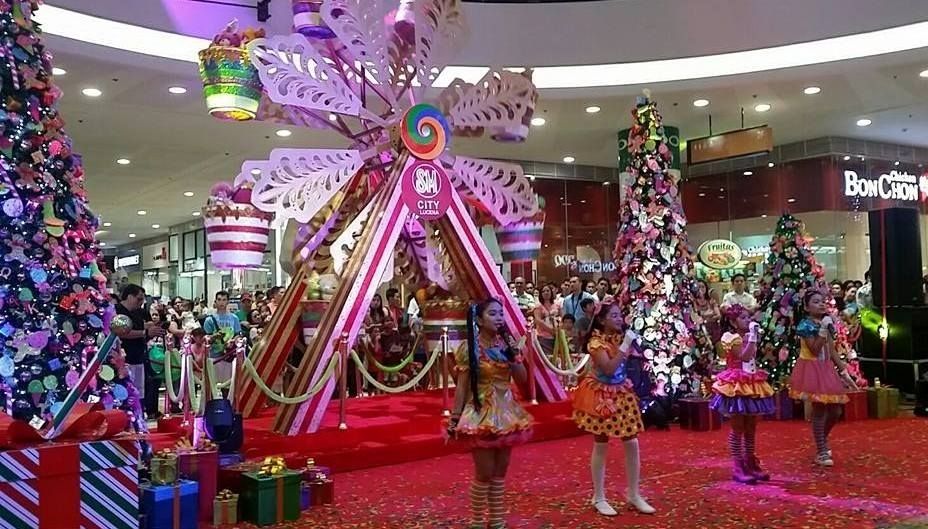 Kapuso actress "Kris Bernal" was spotted doing posing in the SM City Lucena Christmas centerpiece the day after it was launched. I think she was there to promote a shoe brand and made picture taking in this Merry Ferris Wheel after her duty. I didn't see her but we were there yesterday, maybe I was a little bit late because we went to the church before going to the mall.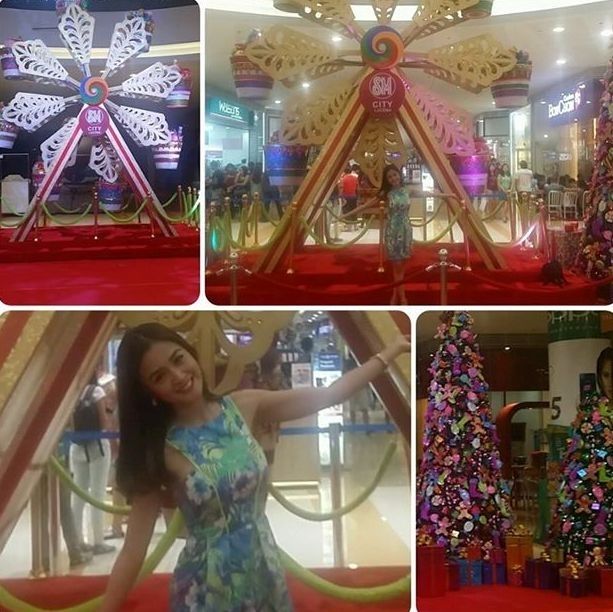 My daughter with her cousins. Christmas trees ornaments are colorful candies all made of styrofoam (i think).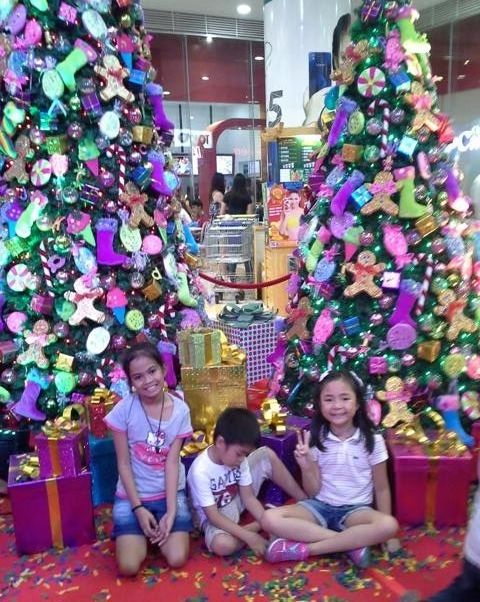 Crazy with falling confetti, they were crazy playing confetti's for a long time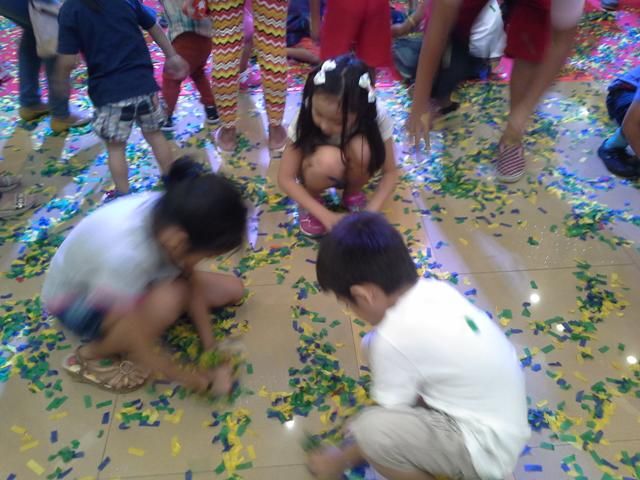 Kids were happy seeing these three Christmas characters especially Santa Claus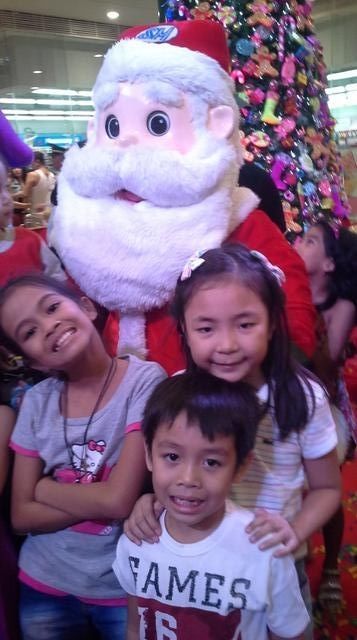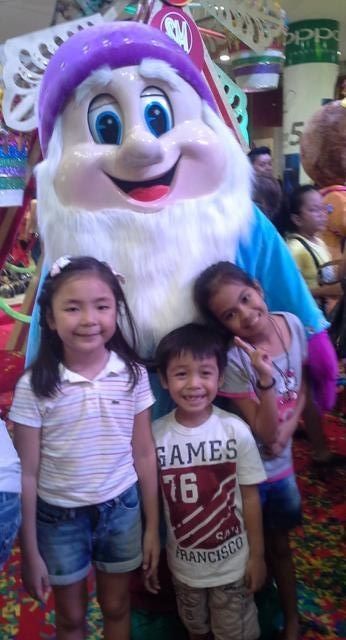 Disclaimer: First two photos are not mine.