Dairy Queen (DQ) finally opened a month ago here at SM City Lucena. I was so excited that I wrote a post  even the store isn't yet opened. Finally Lucenahin can enjoy the delicious taste of DQ products. Too bad I didn't see the opening of the store and really clueless when will it happen. Well, the store opened last September 25 and I went to the mall after that day. I thought it was the opening day but the staff informed me that it was already their second day. It's been a month and I hope DQ will stay as long as SM City Lucena is here, hahah! Hope many will patronize the store because of their luscious soft-served ice cream and with the way they served up side down is different from other ice cream stores. Looks like I have big loved for DQ, lol!.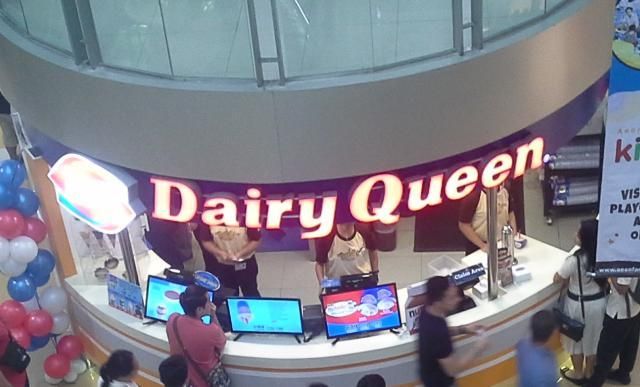 The store is not big in fact it is located under the stair but
I think better place because many are passing in that area of the mall.
I saw my sister-in-law in one of the banks at the mall and asked her to taste DQ if haven't tried. She was too kind to treat me a strawberry banana blizzard. This was the second purchased from DQ. The first was with my daughter and if I remember right she ordered chocolate with kitkat (hope I'm right). It's important to bring camera all the time so nothing will be missed, hahah!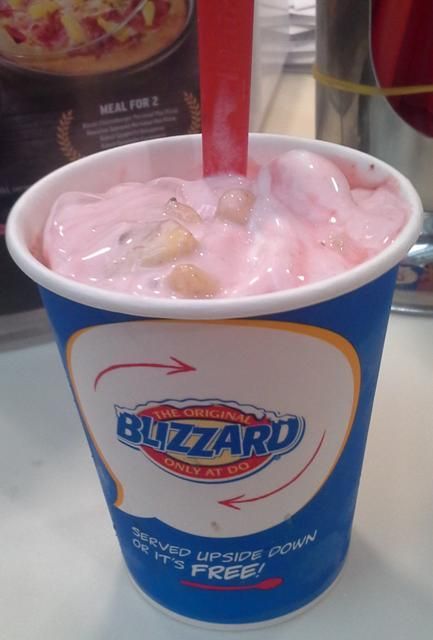 The blizzard served upside down or it's FREE,
Php 69 for smaller size