Late post. Last Sunday was Grandparents day. Sadly, my daughter didn't celebrate it with her grandmother. We invited her to attend mass but she refused. Sometimes, she has this lazy day and it happened that day, lol.
Anyway, my daughter and I attended the mass in the mall. I was happy because she was chosen to participate in the offertory. She brought one of the candles. This wasn't her first time but I always grateful. Not all the kids are giving opportunity to do the task and I always telling my daughter that being chosen is a blessing from God.
So back to grandparents' day celeb, before going home we purchased this small chocolate cake. My daughter gave it to my mother when we came home while greeting. I think my mother didn't know it was her day, hahah!
As a way of celebrating the day of lolo's and lola's, the supermarket treated them by giving free coffee and bread.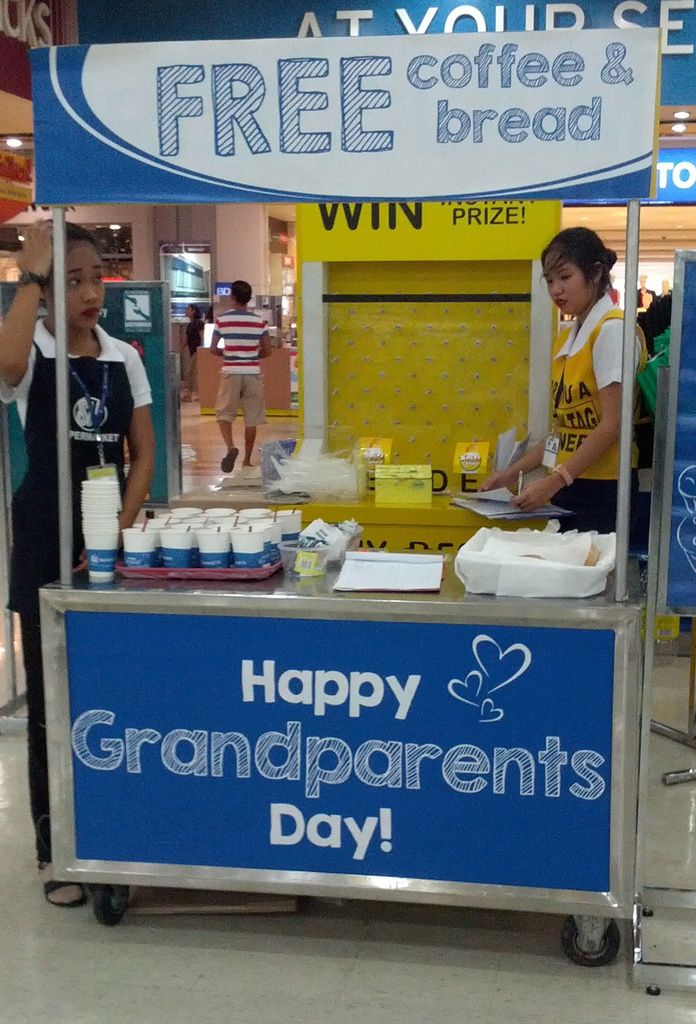 I know this post is late already but still I want to greet them and extend my sincere thanks most especially to my mother who has been there for my daughter ever since. Thank you for all your help and guidance. Next time do celebrate your day with your grandchildren.