As Black History Month winds down in America, it truly makes you appreciate all of the contributions that have made this country a richer place from a wealth of African Americans over the years. From scientific discoveries to unforgettable literature, it's clear that an incredible impact has been made on America. African Americans continue to make their mark with artwork and gifts that have a unique flavor, making them stand out in a crowd. At BlackArtAndGifts.com, you can explore your options to find pieces that are a must for your home or as a gift for someone you love.
Discover an Extensive Collection
When you search by category, you won't believe the comprehensive selection of artwork that is available at one site. Find abstract art, Barack Obama art, Black Children's art,
African art, Education Art, Motivational Art, and more. When you think of memorable African Americans, such as Michael Jackson, you can find artwork that is devoted solely to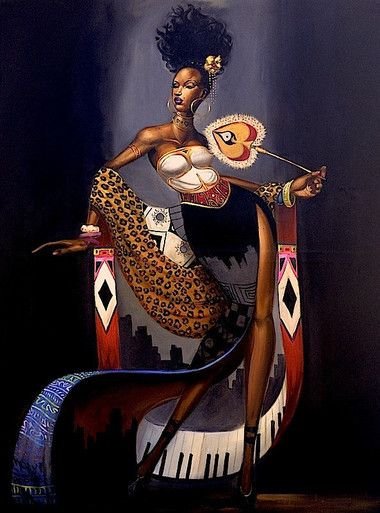 that individual. Whether you like dance, floral artwork, or photography, it's been highlighted in once place, making it available with the touch of a button.
Find Your Favorite Artist
If you already have a black artist who ranks high on your list, you have come to the right place. Find work from Michael Bailey, Cornell Barnes, Tracy Andrews, Melinda Byers, and many more. This is your opportunity to explore your options. You may discover a new favorite. Each piece is remarkable, a labor of love from a talented individual who had to express himself or herself on canvas. Make a masterpiece your own or give one to someone who means the world to you.
Choose from a Broad Assortment of Gifts
You can move beyond paintings and photography to find a host of other pieces that would enhance any collection. Plagues, bookmarks, book covers, candleholders, calendars, figurines, Christmas items, note cards, and more are waiting for you. Whether you have a specific item in mind or you feel like browsing, you'll find that there is no shortage of artwork and gifts that revolve around African Americans. Tap into the great talents that are waiting for you. Make a new addition to your home or give someone else a memorable gift that shows how much you care when you visit a site that is dedicated to black art and gifts.