Today, July 7 is the much awaited Finals of Pinoy Big Brother Teen Edition 4. The event will take place live in Malolos Sports and Convention Center in Bulacan. Who do you think will be the grand winner for this PBB Teen Edition? Do you have any favorite? The remaining big 4 teens are Roy, Myrtle, Karen and the twin Joj and Jai. The twin is considered as one. I'm watching the show regularly while doing my online stuff and so far my favorite is Roy. I like him because of his simple way of living. Aside from that he is one of the teen housemates who can live independently. He is not dependent to other housemates and made all the tasks assigned. I hope he will have a chance to get the big winner title in today's PBB Teen Edition. For sure this will be a great help not only for himself but to his family as well.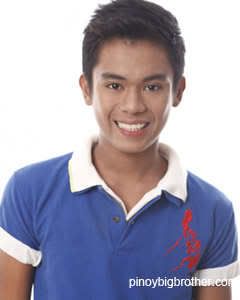 At his early age, he was already exposed to work as a construction worker. He is engaged in this kind of work to support his family. He has a broken family but this thing doesn't stop him on dreaming that one day his family will be together again. Well, it's not possible to be living as one big happy family. I believe his mother has her own family now. But, for Roy, the important thing is to have peace especially on his part. Roy is growing hating her mother but through PBB, Roy and his mother reunited. His father and mother also had a chance to talk. Awww, I am so attached with Roy, haha! 
Anyway, for me Roy really deserves to be a big winner not because of his state of living but because he proved himself inside the house. I liked his way of thinking to help and support his family. 
So, Roy's supporters it's not yet over still we have time to vote and make Roy as the big winner for today's PBB Teen Edition. Let us support him all the way, good luck Roy.