Browsing Category: "Uncategorized"
When I first started my website I admit that I was clueless how it works. A friend online persuaded me to try this thing and she said there's money in blogging. Since I was looking for job online I gave it a try. Without knowledge I started my very first blog/website. I started on posting anything but it wasn't enough. Later on I learned that for a website to be noticeable you have to work on it. Not only for personal website but for any business that requires marketing.   That was the time I learned about different terms and things like search engine optimization or SEO. They said the latter is important especially if you want your website or business to be popular. Based on what I read there are many things to consider before your website or business becomes acceptable and choosing the right keyword is one important thing to consider making your website visible in search engines. Well, I'm not newbie in making my own website but still considered myself as a newbie. I still have many things to learn and I should read more especially about this SEO thing and find out why this is important.

www.google-chart.com
I've been browsing youtube for an hour and accidentally saw this video Without You by Anne Curtis and Martin Nievera. Wow, Anne Curtis with Martin Nievera never thought the two would have this beautiful teamwork. No question with Martin voice and I must say Anne Curtis did well in this collaboration. She keeps on mentioning she's not a singer but her singing voice level up already. I enjoy also how Anne did the rap, thumbs up for the two artists.

The video is not mine.
Advances in technology are making it feasible to slow or forestall aging. People in the future will probably live longer and that expectation has propelled the birth of technologies that will allow people to enjoy those extra years more. In fact, a new branch of science was born. It is called life extension science. Researchers are trying to slow or even reverse the process of aging with stem cells, nanotechnology, gene modification, tissue rejuvenation and organ transplants.
Many advances have been made in skin care. Everybody wants to have healthy youthful-looking skin and the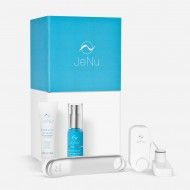 researchers are working towards this goal. Clinical studies have shown, for example, that ultrasound can help hydrate the skin and remove wrinkles. Progress has also been made in the development of creams, salves and serums that have anti-aging properties for the skin and lips.
Some of these anti-aging products are now on the market and consumers can try them out to see how they work. Technology is extraordinary these days, so people can expect to see more and more products meant to reverse the signs of aging. Claims that consumer products remove wrinkles and reverse the effects of aging are as old as time. The difference now is that the products really work because they are based in sound science and proven technologies. More information is available on the official site.
People who want to be more organized and efficient will be thrilled with the products available from Seville Classics to help them arrange their homes.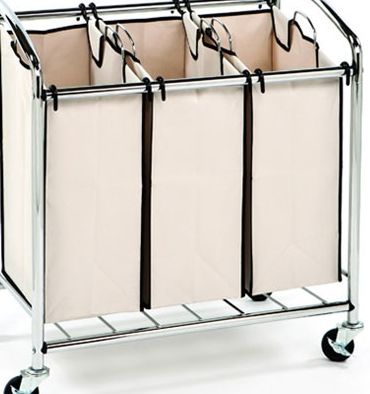 Shoe racks and shelves will help people organize their closets. Overcrowded closets will have more space when clothing that is rarely worn is moved to a garment rack in a spare room or garage. Garment racks can also be used to hang wet clothes in the laundry room. A laundry sorter is another tool that can be used to organize a laundry room.
Organizers for kitchen cupboards and drawers will keep pots, dishes and utensils organized. Cooks will no longer have to take everything out of a cupboard or drawer to find the little frying pan or the cheese grater. A kitchen cart with wheels will provide more room for meal preparation.
Those with home offices will find they get more work done in an office where essential files and office supplies are arranged in desk organizers and drawer trays.
Storage ottomans can be used any room in the home to keep clutter out of sight.
Homeowners will not have to look through the garage for a bicycle pump or a box of holiday decorations when items in the garage are organized on sturdy wire shelves.
Daughter and I fell in love with Mogu Mogu juice drink. This is not new product in the market, I heard
major  supermarkets and convenience stores are selling this juice drink since 2010 but I wasn't familiar that time. Until one time that I saw a post of other blogger regarding this one so I made it a try.
Last week was my first experience to try this juice drink and easily fell in love with the taste. Aside from the taste, I like also the bits of nata de coco inside the fruit juice. The nata de coco didn't affect the flavor but for me it enhance the flavor more. Also the bits of nata are yummy and it's soft.

The first flavor I tried was grape flavor and because I loved it when I first tasted it I bought two more flavors; Lychee and Coconut. With these three flavors my favorite is grape. Actually, there are 7 flavors to choose grape, lychee, coconut, mango, orange, pineapple, and strawberry. I will definitely try the other flavors I haven't tasted yet and see if they can beat my favorite grape flavor.
My daughter favorite as of now is Lychee flavor. She asked me to buy every time we are in SM supermarket but I preferred to buy in other supermarket because of big difference in the price.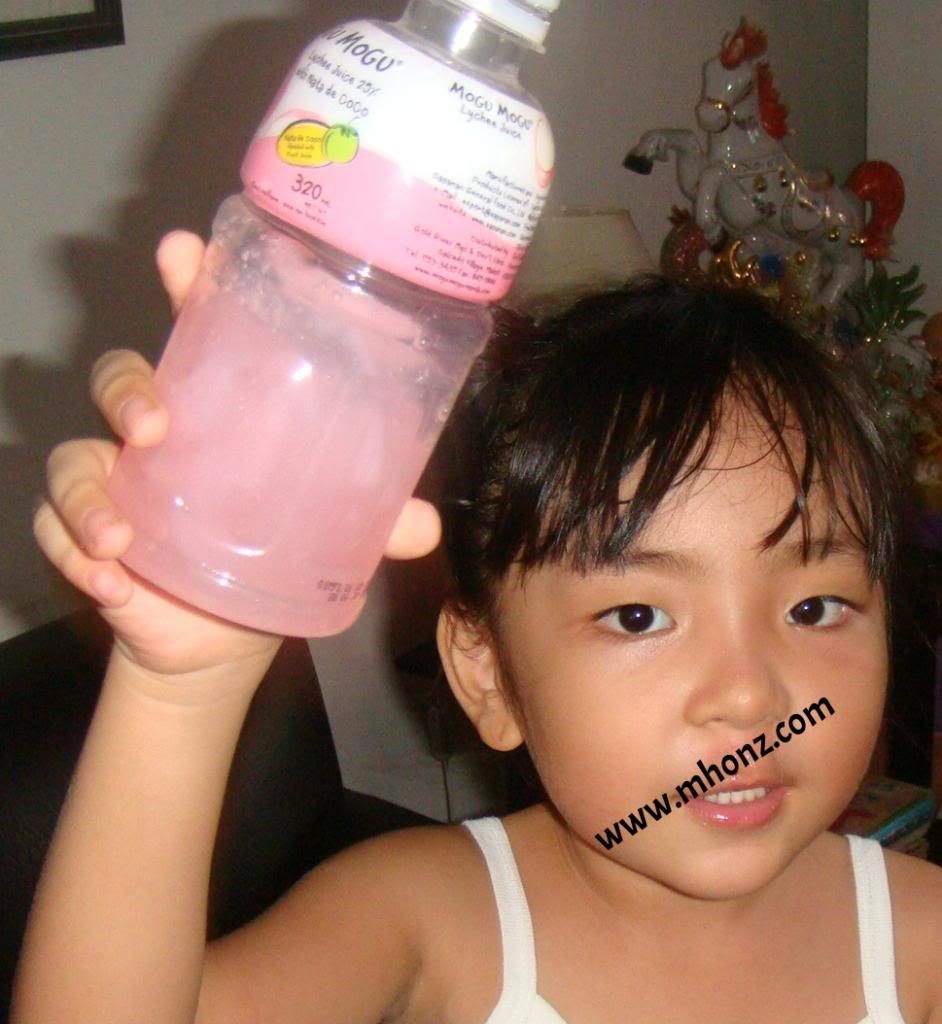 Aside from the taste the cute smiley face on the cap is very attractive =). Sorry for the quality of the photo anyhow I searched more about Mogu Mogu juice drink and here's what I got.
Mogu Mogu Juice Drink with Nata De Coco Bits is manufactured by Sapanan General Food Co. Ltd., a company based in Bangkok, Thailand. The product sold in the rest of Asia, Middle East, Europe and US. Mogu Mogu was first produced in 2003 but in the Philippines, it was launched in 2010.
Anyhow, i recommended this juice drink because its really good and healthy as well, cheers!
Backup sensor or parking sensor for cars has grown in popularity over the recent years. They do not only make cars more attractive in sales, but they also have a lot of advantages in terms of safety. While many people do not understand nor seen how it really works, you might find yourself installing one in your vehicle soon since it is not a standard equipment.
Basically backup sensors provide information on what you cannot see behind your vehicle. Accidents such as suddenly hitting something while backing up your car is a common scenario and this can be prevented if you can clearly see any obstruction behind you. Hitting a garbage bin or anything is okay, but injuring someone just because you haven't seen them is an entirely different case. There are many companies that offer quality car equipment. AmercianSecurityCo.com has backup sensors for cars which can suit any budget and need.
If you want a more sophisticated device, you can opt for one that has a small TV display screen in your dashboard for a live feed of what's behind your car as you back up. Some newer equipment is a combination of a car sensor and a GPS. It also comes with alarms and warnings in case you are about to hit something while backing up. And although there are do-it-yourself kits, you still might want to have professionals do the work to ensure that your car's backup sensors are installed correctly.
It took 2 years before I finally reached my very first payment from Nuffnang. It's a long wait but happy because I got the money without any dilemma. I heard other bloggers have problem receiving their money so I'm thankful that I didn't encounter such problem. Anyhow, I reached payout first week of April this year and requested the money by April 13.
The money I earned was PhP 2,077.96 ($50) well it took more than a month before they sent the money in my bank account. I remember I asked for their assistance because I didn't hear anything from them after I made my first withdrawal. I think I wrote twice before they answered my inquiry about my payment but its fine, patience is a virtue, heheh.  I'm glad because of the positive feedback I got from them. They told me that they deposited a cheque in my bank account and after 3 days (I think) the cheque was cleared and received a total of PhP 2,036.40. I hope more payment to come in the near future and best if I will reach it in no time.