It's summer, the perfect time to deck yourself out. When you feel like a little dazzle and you want to accessorize, Dabby Reid is here for you. Browse a broad assortment of pearls, necklaces, bracelets, and earrings. Whether you simply want to treat yourself or you have a special occasion, find out what Dabby Reid has to offer you.
Find a Hue that Works for You
When it comes to choosing jewelry, it's all about finding your favorite style. Color is everything. You either want your accessories to complement your natural coloring and clothing or you want a bold contrast. Warm colors can really heat things up or you can bring down the temperatures with something in a cool shade. Pick black and neutral colors when you want versatile jewelry that will go with anything you pull out of the closet. It's all about finding the jewelry you love in a beautiful hue that will make the most of the moment.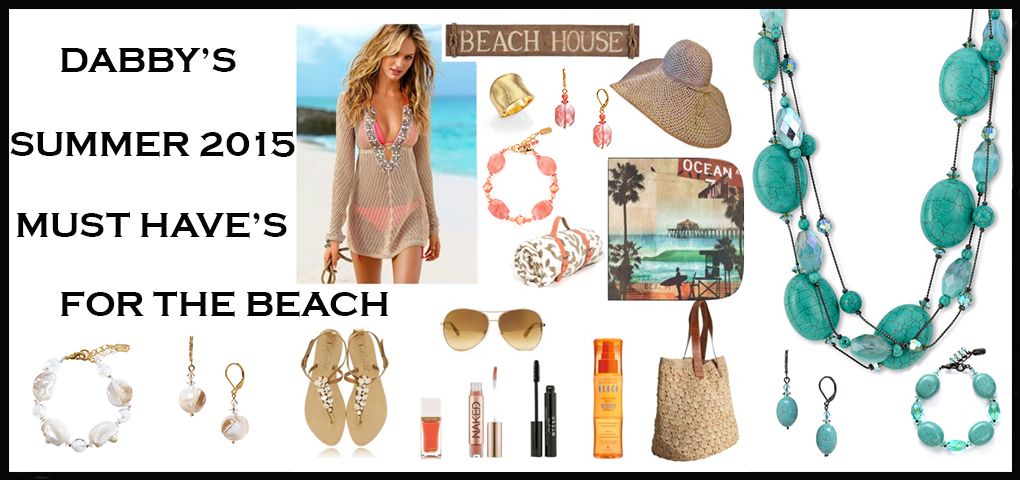 Get Ready to Hit the Beach
You're ready to take off for a vacation or want to spend the day at the beach. As you look forward to sun, surf, and sand, make sure you look your best. A bracelet, necklace or set of earrings from Dabby Reid can make your day complete. Watch your jewelry catch the light while you walk along the sand or dress up your beach garb with that perfect accessory. Every woman deserves to feel beautiful, to dress herself up, and be treated like a queen. Dabby Reid knows how to make jewelry that will light a fire in your heart every time that you put it on. Take a look at your reflection, watch the reaction of others, and allow yourself to shine.
Go Understated or Overboard
It's up to you to make the most of Dabby Reid's jewelry. You can choose a subtle piece, such as a bracelet that dresses your arm and adds a little spice to your simple dress. Go all the way with a complete set of jewelry that will shimmer against your skin when you are ready for a night out on the town. Dabby Reid has an assortment that is sure to be a temptation. Give in and choose the piece that is a must in your collection. You're sure to fall in love, adding additional items to your jewelry box. Click here for a little help from Dabby Reid.