Congrats to our dear Miss Philippines Pia Alonzo Wurtzbach for winning 2015 Miss Universe. This was after the dramatic win because Miss Colombia was first called Miss Universe instead of the real winner Miss Philippines.  We are so proud of you Pia. This is the best Christmas gift for all the Filipinos. Thank you Pia Alonzo Wurtzbach for all your hard work, for holding your dreams and now you are the winner. All thanks to you Filipinos are really really happyy and finally we made it after so long time ago.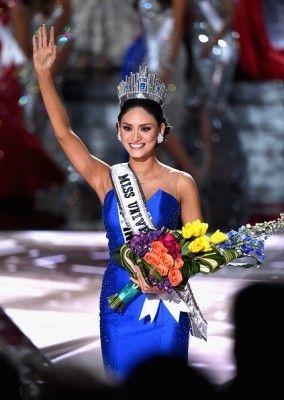 Pia was the third Filipino who got the title. The first one was 1969 won by Gloria Diaz and 1973 won by Margie Moran. After so long exactly 42 years the crown was finally back to us.
Congratulations Miss Universe Pia Alonzo Wurtzbach with beauty and brain you deserved the title.