When you're leaving your canine friend in the hands of someone else, you want to know that they're being left in the lap of luxury. Paw Print Inn agrees with this premise, and they do everything they can to ensure your dog is positively pampered during their stay. With safety-focused amenities like back-up generators, air filtration systems, and smoke, fire, and security systems, you can drive away with complete confidence!
Boarding–Or a Veritable Canine Hotel?
Long gone are the days of cement flooring, chain link kennels, and threadbare blankets. Your pooch will have morning and afternoon play groups, plush bedding, four daily potty outings, and twice daily premium meals. With soothing background music and room service, your dog may never want to come home!
Service Add-Ons
Throw in some goodies with your pet's stay. You have the option to choose from an a la carte menu to make their stay even better. Private play sessions, bedtime stories with accompanying tuck ins, and a soothing brush-and-massage are just a handful of the goodies you can throw your dog's way.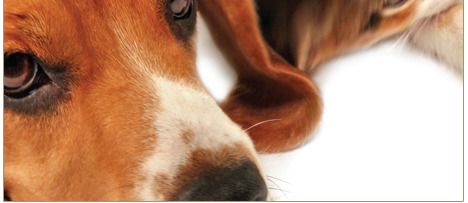 Doggie Daycare
If you just need your dog entertained for a few hours, they can have a blast at doggie daycare. They'll engage in supervised play with dogs that are all similar sizes. When the sun's out, they can play in the grassy, fenced in outdoor play yard. If it's cold or rainy, the cushioned indoor playrooms provide hours of entertainment for the most rambunctious of pups.
Dog boarding can be fun! Don't feel guilty leaving your dog at a stale, noisy kennel. Leave them where they'll be treated like family and you'll feel great about leaving your dog behind.