Congratulations to our very own Janine Tugonon first runner-up Miss Universe 2012 held at Las Vegas, Nevada, USA.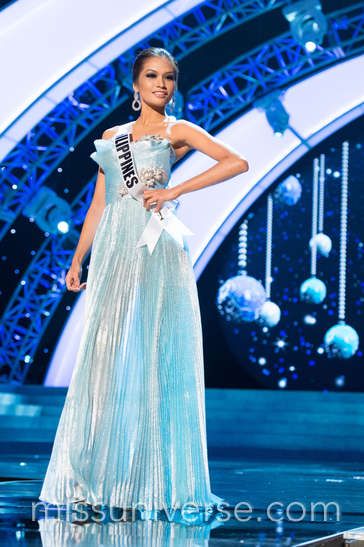 For me Janine answered Judge Nigel Barker (America's Next Top Model) question intelligently. The question was "As an international ambassador, do you believe speaking English is a prerequisite to be Miss Universe? Why or why not?"
Janine Togonan responds – "For me, being Miss Universe is not just about knowing how to speak a certain language. It is being to influence and inspire other people. So whatever language you have, as long as you have the heart to serve and a strong mind to show to people then you can be Miss Universe."
The Miss Universe 2012 title was won by Miss USA Olivia Culpo. Other winners were Irene Sofia Esser Quintero of Venezuela, Renae Ayris of Australia and Gabriela Markus of Brazil.